Murdoch empire pushes Republicans to back tech antitrust bills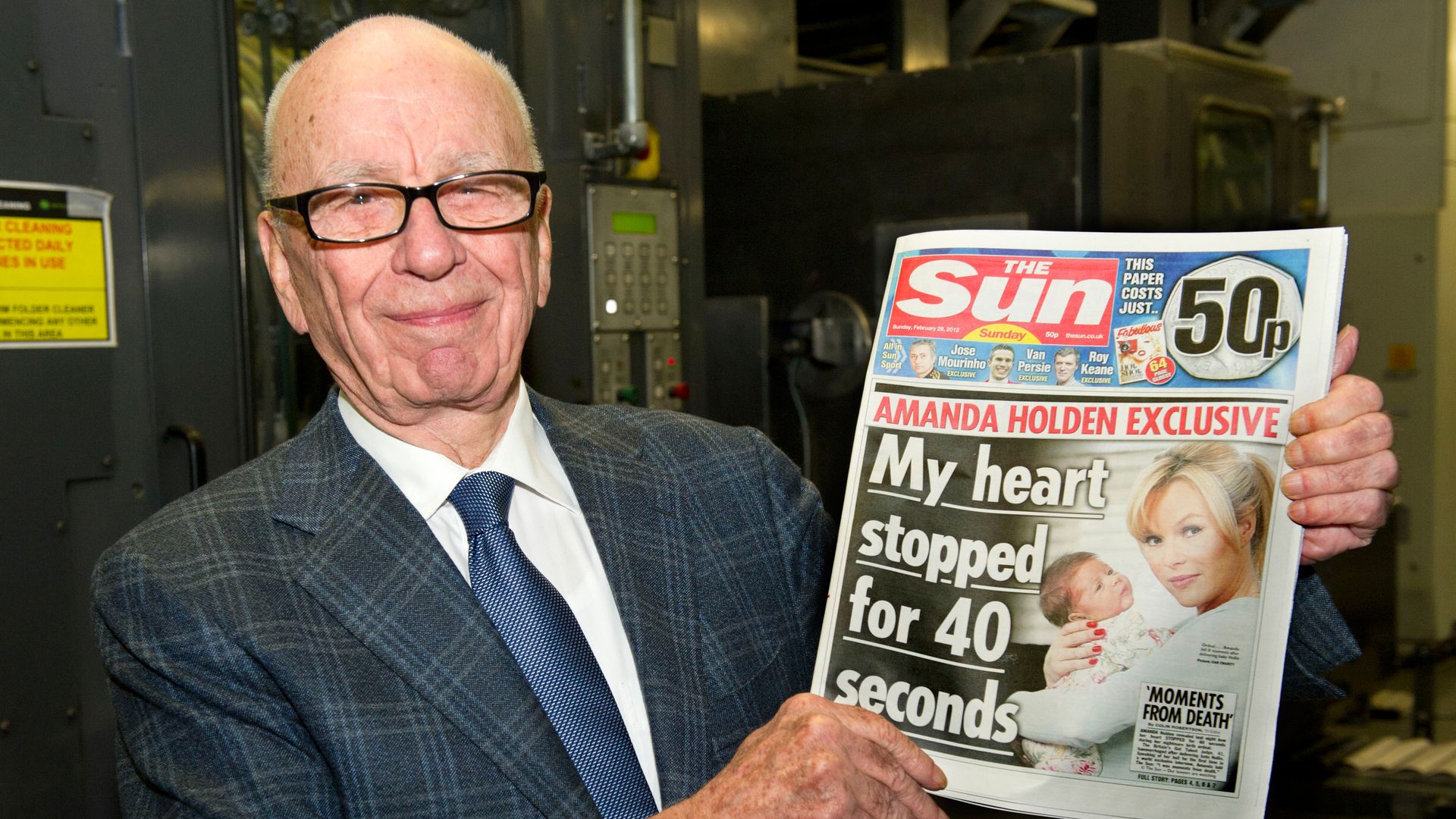 Lobbyists for Rupert Murdoch's media companies are appealing to House Republicans to support antitrust bills meant to restrain Big Tech companies, sources tell Axios.
The big picture: Murdoch's media businesses have aggressively positioned themselves in opposition to the power of tech companies like Facebook and Google.
Between the lines: The antitrust bills, at least five of which are expected to be formally introduced soon, have been spearheaded by Democratic leadership on the House Judiciary antitrust subcommittee.
Fox Corp. and News Corp. lobbyists have been urging GOP members to support the bills this week, according to people familiar with the efforts, with two sources saying there could be as many as 3 to 4 GOP co-sponsors on each bill. Talks are ongoing and could shift before the bills get introduced.
Yes, but: Jim Jordan, the Ohio Republican who is ranking member of the Judiciary committee, may be a holdout.
Jordan's office has previously said the congressman is wary of Democrats' approach to antitrust.
Context: Historically, conservatives have been hostile to strong antitrust enforcement. But in the Trump era many Republicans, angered over what they saw as censorship by social media platforms, warmed to the idea of going after the tech giants.
By the numbers: Senate lobbying disclosures show News Corp. lobbied on competition issues in the first quarter of 2021, when it spent a total of $150,000 on all lobbying. Fox Corp., which spent $950,000 in the first quarter of 2021, lobbied on issues including Section 230 of the Communications Decency Act.
Flashback: This is not the first time News Corp. has thrown its weight behind regulations aimed at tech companies. In Australia, Google and Facebook were forced to strike a deal with News Corp. to pay for content after aggressive lobbying from the newspaper giant.
Go deeper