What the latest inflation numbers mean for dealmakers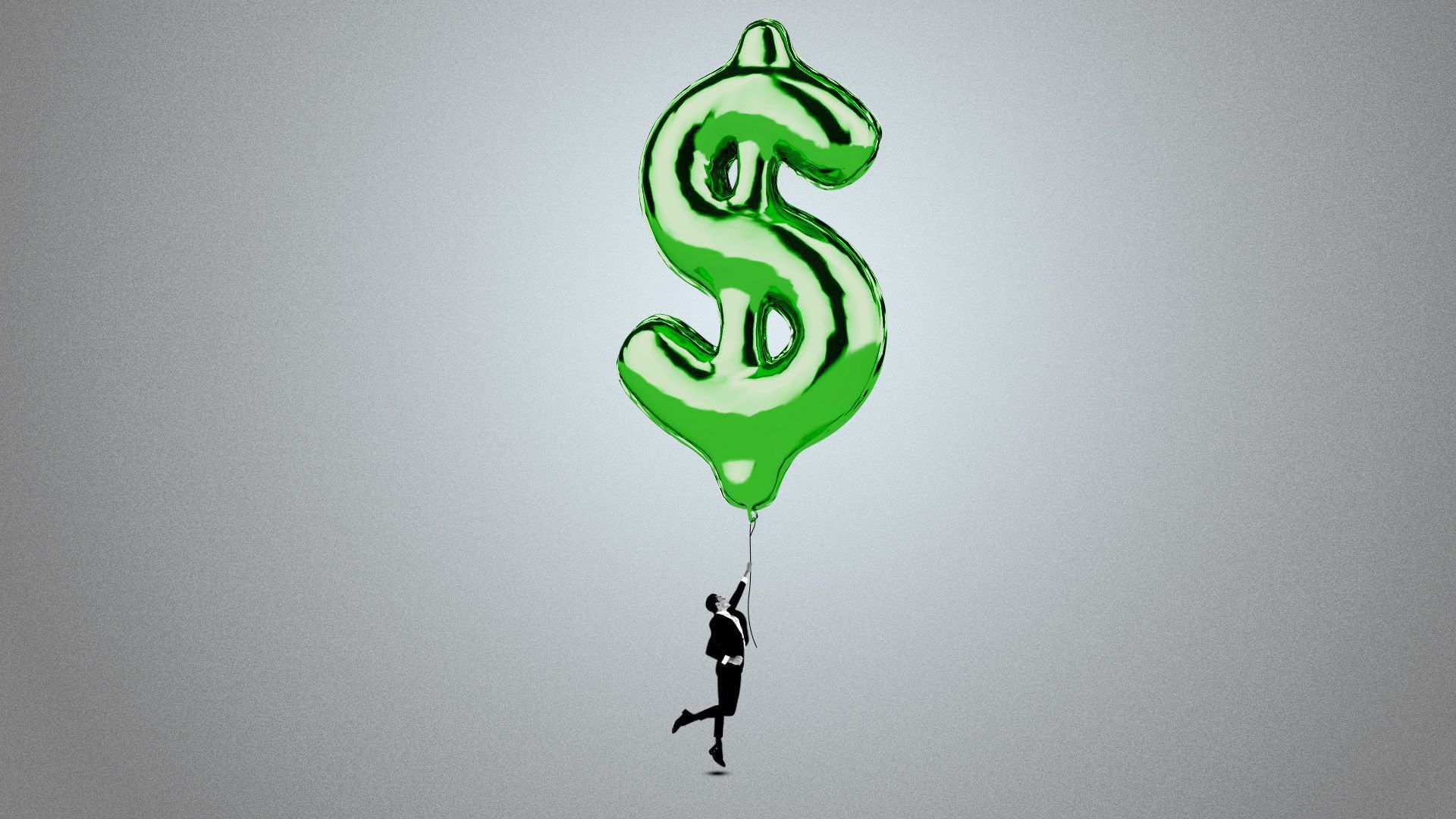 Inflation here. Inflation there. Inflation everywhere.
Driving the news: Consumer prices rose 5% year-over-year, including a 0.06% bump between April and May, according to Consumer Price Index data released this morning. It's the biggest year-over-year gain since August 2008, and came in well above economist estimates.
The White House is outwardly sanguine, suggesting this is a short-term phenomenon drive, in part, by artificially low prices during the pandemic. And the stock markets don't seem fazed, because they'd only be bothered if Reddit went offline.
My inbox is already peppered with mixed emotions from dealmakers. There are concerns that this data could cause the Fed to raise rates sooner rather than later, and also that certain sectors will become less likely to benefit from the largesse of President Biden's big spending plans. On the other hand, if those big spending plans die, so might the associated capital gains tax increases.
Inside the numbers: Energy was the top driver, up 28.5% year-over-year while gasoline jumped a whopping 56.2%. Other big "gainers" were used cars and trucks (+29.7%) and transportation services (+11.2%).
Outside the numbers: This is the consumer price index, so it doesn't include another type of inflation that's omnipresent in these morning missives: Deal size inflation, from the earliest-to-latest stages of private financings.
But there is a relationship.
Deal sizes keep surging, in large part, because investors are drowning in cash. If the Fed tightens and/or consumer spending power wanes, then the spigot will begin to slow.
And if there's a pullback, a lot of companies (and their option-holding employees) are going to find their valuations naked as the tide goes out.
The bottom line: "Up and to the right" isn't always what investors should want.
Go deeper: White House confident on economy ahead of CPI report
Go deeper