The risk in Democrats' generous unemployment benefits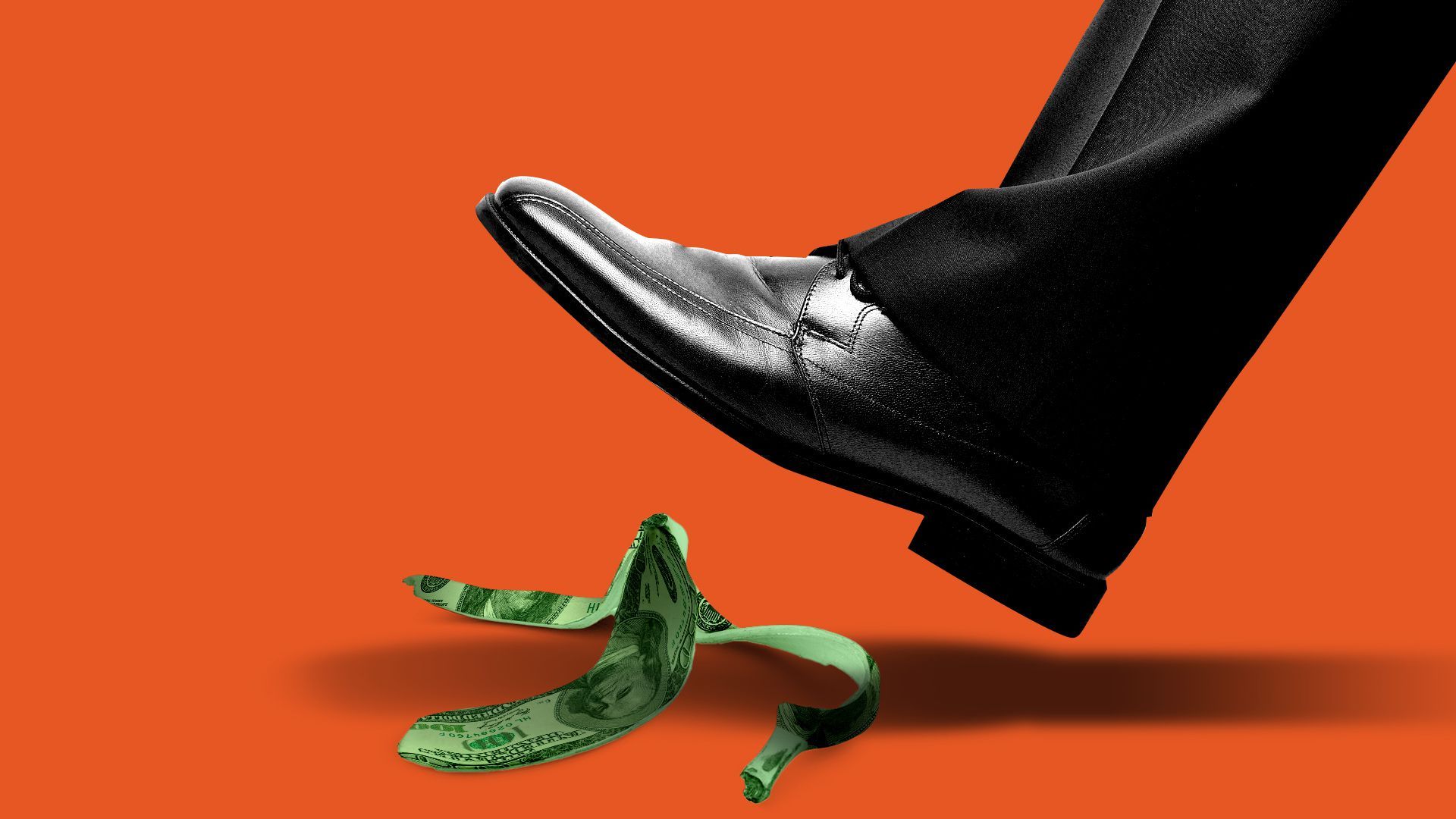 The staff shortfalls Americans are finding as they head to restaurants and summer vacation spots illustrate the risk for Democrats over whether the government's extra $300 per week in enhanced unemployment benefits is to blame.
Why it matters: Twenty-five states — all run by Republican governors — are eliminating some or all of the UI benefits. Some are even offering back-to-work bonuses to further encourage a return to work. Expect the results to become midterm fodder next year.
"While these federal programs provided important temporary relief, vaccines and jobs are now in good supply," said Maryland Gov. Larry Hogan, a Republican and potential 2024 candidate for president.
As of now, most Democratic lawmakers argue there are more factors contributing to the staff shortages — notably child care, especially for women, according to several members of Congress who spoke to Axios.
Yet many Democrats are increasingly willing to admit they may have gotten it wrong, and fear the spike in activity this summer will generate a backlash among their constituents.
Sen. Angus King (I-Maine) said he thinks the states rescinding the extra money will serve as a test case for the two parties.
"I can't deny that it appears to be having a significant impact, particularly on the hospitality industry," King added. "(The enhanced UI) is helping to support the economy. On the other hand, is it impeding job growth? I don't know. We'll have to find out."
He added that, as former governor of Maine, he believes states should have "wide discretion to make their own decisions."
Driving the news: Last week, President Biden said he wouldn't seek to extend the UI program beyond September, when it's set to expire. White House press secretary Jen Psaki went a step further, making clear governors "have every right" to "not accept" the extra benefits.
Some of the cuts will be offset for eligible families when they begin receiving Child Tax Credit expansion checks on July 15. The checks are worth up to $300 per month for children under 6, and up to $250 for children from age 6 to 17.
The White House's comments came despite allied lawmakers like Sen. Bernie Sanders (I-Vt.) imploring the administration to continue providing Pandemic Unemployment Assistance benefits to all eligible workers regardless of governors' mandates.
What they're saying:
Sen. Tim Kaine (D-Va.), former governor of Virginia: "We were trying to basically solve a once-in-a-century health pandemic that completely ravaged the economy. I think we did a very good job at it. Was everything calibrated perfectly? I don't know that I'd say that."
"I'm not questioning decisions that governors are making about it. I think if there's solid evidence that there's a disincentive, then governors may curb back. But I'm not exactly sure that that evidence is strong and uniform everywhere in the country."

Sen. Chris Murphy (D-Conn.): "There are a lot of reasons why some people have been reluctant to come back to work. Not the least of which is ... complicated child care challenges."

"These extended benefits were never supposed to be permanent, and if the economy comes back online, it certainly makes sense to pare them back to normal size."
Editor's note: This story has been updated to reflect the $300 payment is per week, not per month.
Go deeper