2021 already has a higher global coronavirus death toll than 2020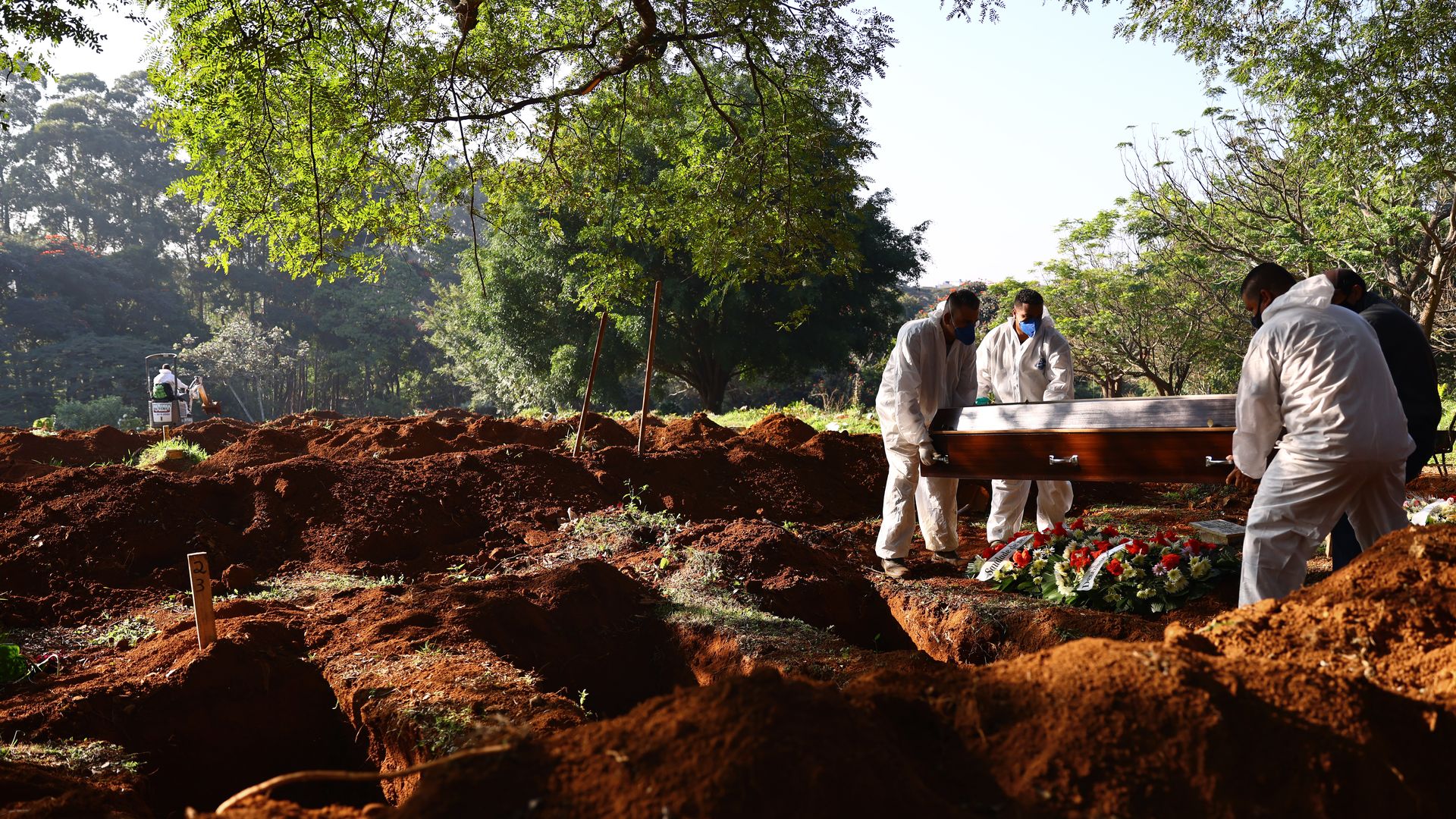 This year's global coronavirus death toll has already surpassed that of 2020's, with poor and developing countries accounting for a significant rise in coronavirus deaths in 2021, according to a Wall Street analysis of Johns Hopkins data.
Why it matters: While Americans are returning to activities they haven't done since before the pandemic, the reality is very different in many other parts of the world.
What they found: Africa, South America, and Asia make up more than 80% of daily coronavirus cases and three-quarters of daily COVID-related deaths, the WSJ reports, citing data from the University of Oxford.
High case rates coupled with low vaccinations have spelled disaster.
What to watch: The Biden administration will ship the first batch of 500 million doses of Pfizer-BioNTech COVID-19 vaccines to 92 countries and the African Union from August, the White House announced Thursday morning.
"200 million doses will be delivered by the end of this year and the remaining 300 million will be delivered in the first half of 2022," the White House said in a statement.
Go deeper