Lordstown Motors warns it may go out of business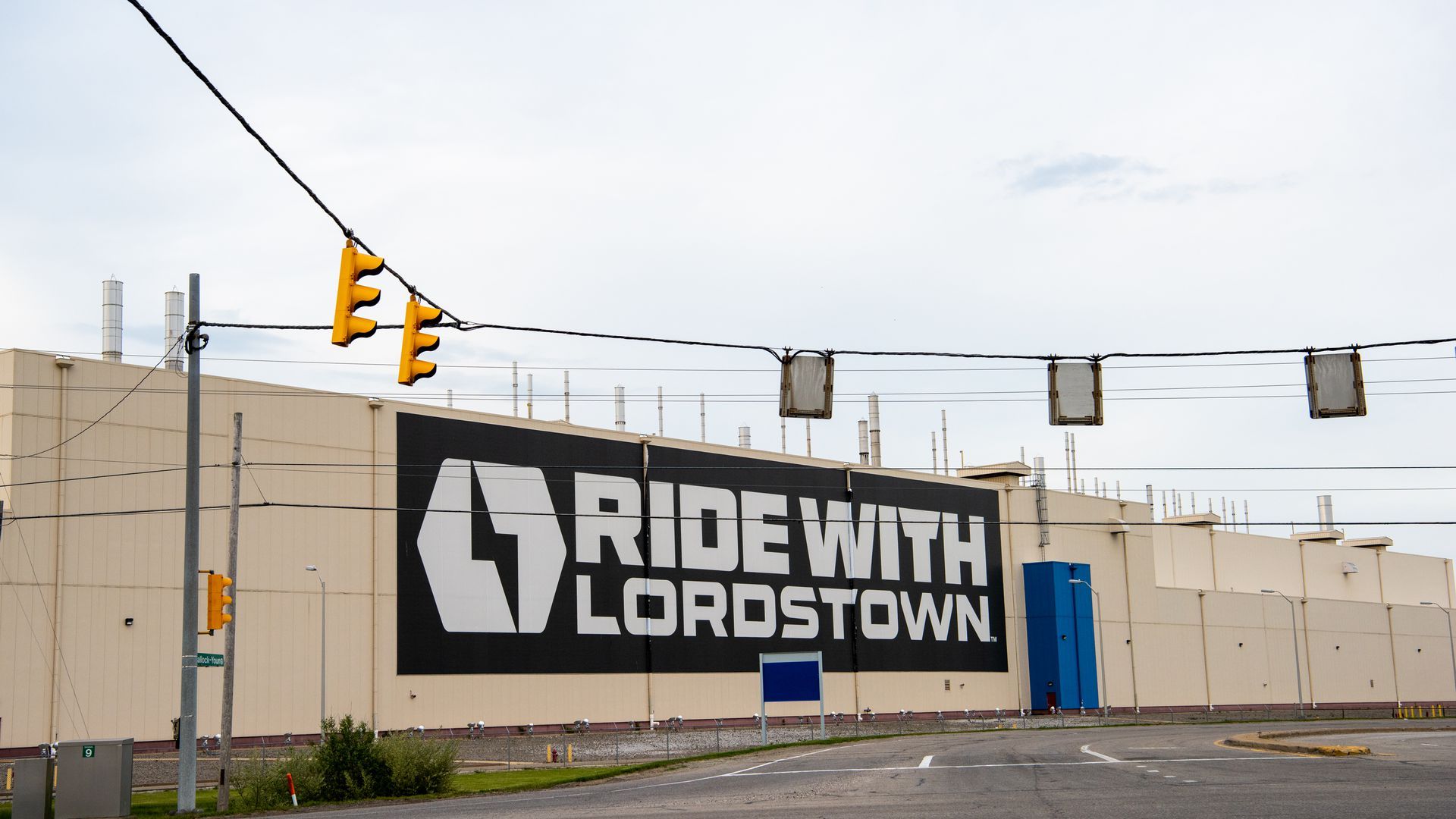 Lordstown Motors had plans to build its first electric pickup trucks this year, but the company revealed in a regulatory filing Tuesday that it doesn't have enough cash to begin production. The company's stock dropped more than 16% on the news.
Why it matters: Lordstown is one of several pre-revenue EV companies that public market investors have begun to view more critically after they went through SPAC (special purpose acquisition) mergers last year.
Its troubles play into the hands of SPAC skeptics, as well as the legacy automakers that say their own long histories of production would win out in a new EV-dominant future.
The details: In the filing, Lordstown highlighted its limited operating history, ability to secure purchase orders, and expectations regarding its ability to obtain and maintain intellectual property protection as other risk factors to its business.
The company said it may not be able to get the financing it needs, and that its auditors have doubts about its ability to continue as a going concern.
Flashback: Lordstown said in March that the SEC was opening an investigation after accusations by a short-seller that the company used "fake" orders to raise capital.
The big picture: At least 30 EV-related companies have merged with SPACs since March 2020. But investors have somewhat soured on the space as scrutiny of speculative projections has grown, and legacy automakers make a play for their piece of the pie.
Go deeper into how the EV makers have fared in the public markets.
Go deeper