Democrats urge DOJ not to defend Trump in E. Jean Carroll defamation lawsuit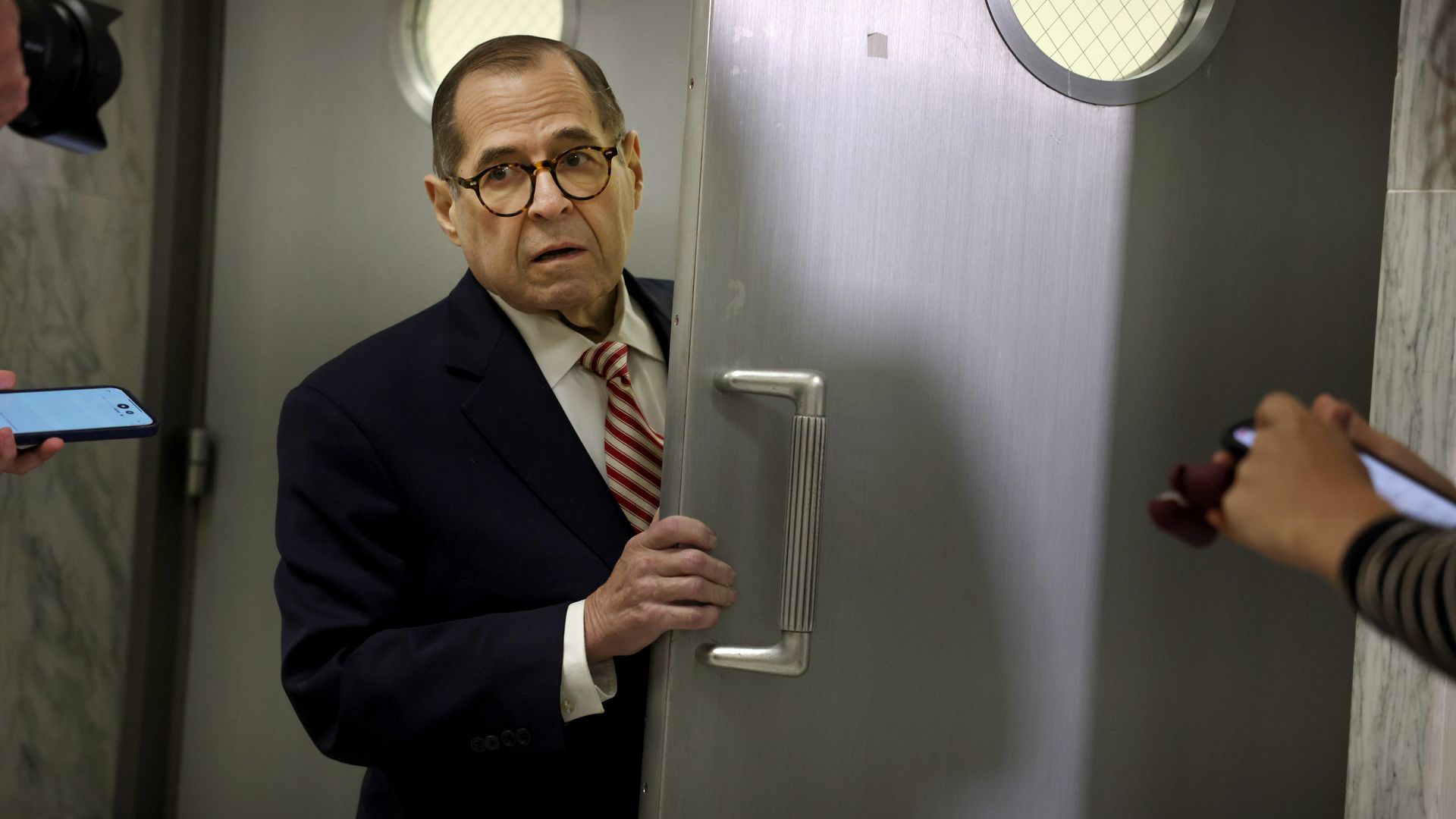 Democrats on the House Judiciary Committee in a letter to Attorney General Merrick Garland Wednesday demanded that the Department of Justice reverse its decision to continue defending former President Trump in a defamation lawsuit brought by writer E. Jean Carroll.
Why it matters: The members said the continuation "seems profoundly misguided" and requested that the department provide an explanation for its decision.
Context: Carroll, who claims Trump raped her in a department store dressing room in the mid-1990s, filed a defamation suit against Trump after he said she was "totally lying" about the accusation.
The Justice Department then filed a motion in September 2020 to intervene in the case and replace Trump's private lawyers with attorneys from the department, arguing that he was acting "within the scope of employment" when he said Carroll was lying.
What they're saying: "As a policy matter, we are concerned that DOJ has taken the position that federal officials act within the scope of their employment—and, therefore, enjoy immunity from civil liability—whenever they defame someone, so long as there is some connection between the statement and their official responsibilities," said the members, led by Judiciary Committee Chair Jerry Nadler (D-N.Y.).
"Are we to understand that federal employees are free to engage in private tortious conduct for personal gain, so long as they maintain federal employment and can assert some pretextual benefit to the public for their actions?" they continued.
"President Trump's disgusting comments about Ms. Carrol had nothing to do with his official responsibilities as President, and the whole world knows it. Survivors of sexual assault, among other victims, deserve better."
The big picture: As a candidate, President Biden criticized the DOJ's intervention in the case, though the White House has also distanced itself from the decision to continue defending Trump.
White House spokesperson Andrew Bates said in a statement Monday that the White House "was not consulted by DOJ on the decision to file this brief or its contents."
"While we are not going to comment on this ongoing litigation, the American people know well that President Biden and his team have utterly different standards from their predecessors for what qualify as acceptable statements," Bates added.
Go deeper