First look: 90 groups urge Biden to pass infrastructure through reconciliation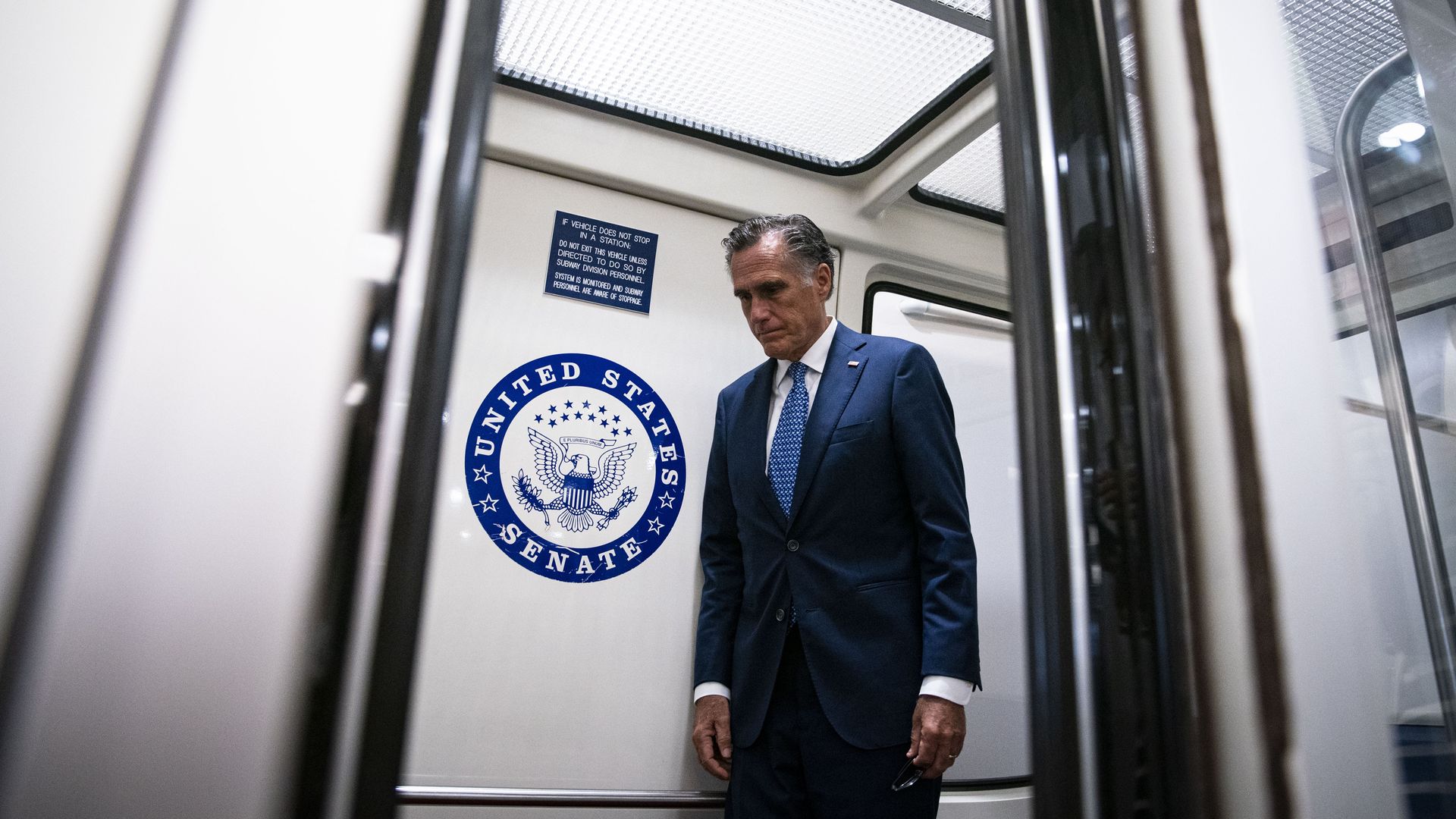 Some 90 advocacy groups want President Biden and Democratic leaders to abandon bipartisan infrastructure negotiations and instead use the partisan reconciliation process to enact a more progressive package, Axios has learned.
Why it matters: An open letter being released by the group Wednesday morning comes immediately after Biden decided to end talks with Republican senators, led by Shelley Moore Capito (R-W.V.), and turn his attention toward striking a deal with a separate, bipartisan group.
Republicans' "unreasonable demands" have left the White House and Democratic leadership "with no choice but to move forward without them," the letter states.
The signees say the letter is "even more timely" now that the talks between Biden and Capito have ended, noting Republicans in the bipartisan group of 20, commonly referred to as the "G20," have floated similar provisions and pay-fors as the one Capito led.
The letter was organized by Real Recovery Now!, Invest in America Action and the CareCantWait coalition.
Driving the news: The signatories range from progressive organizations like the Center for American Progress and Sunrise Movement to the Service Employees International Union (SEIU) and the U.S. High Speed Rail Association.
"Working families can't wait any longer for real investment to create good union jobs, especially in fast-growing fields like caregiving," said Mary Kay Henry, president of SEIU, which represents roughly 2 million labor workers. "True leaders need to seize the moment and take action now."
Zac Petkanas, senior adviser to Invest in America Action, said: "Any additional time wasted trying to bridge that unbridgeable gap is just delaying millions of good-paying jobs for American families."
Senate Majority Leader Chuck Schumer says he and other Democratic leaders are working on a reconciliation bill as a backup plan in case this latest round of negotiations collapse.
Schumer told reporters the Senate may end up passing part of Biden's package in a bipartisan manner and the rest via reconciliation.
"But we're not going to sacrifice the bigness and boldness in this bill. We will just pursue two paths."
State of play: The G20 group Biden is now focusing on is led by Sens. Bill Cassidy (R-La.), Mitt Romney (R-Utah), Joe Manchin (D-W.Va.) and Kyrsten Sinema (D-Ariz.).
They met at the Capitol on Tuesday to hash out details of their proposal.
So far, the group has floated a larger, $900 billion infrastructure proposal focused on roads, bridges and other traditional projects.
White House press secretary Jen Psaki said the president spoke with Manchin, Sinema and Sen. Bill Cassidy (R-La.) on Tuesday and told them he would stay in touch by phone over the next week while he's in Europe attending the G7 summit.
Go deeper