El Salvador passes law to become 1st country to adopt bitcoin as legal tender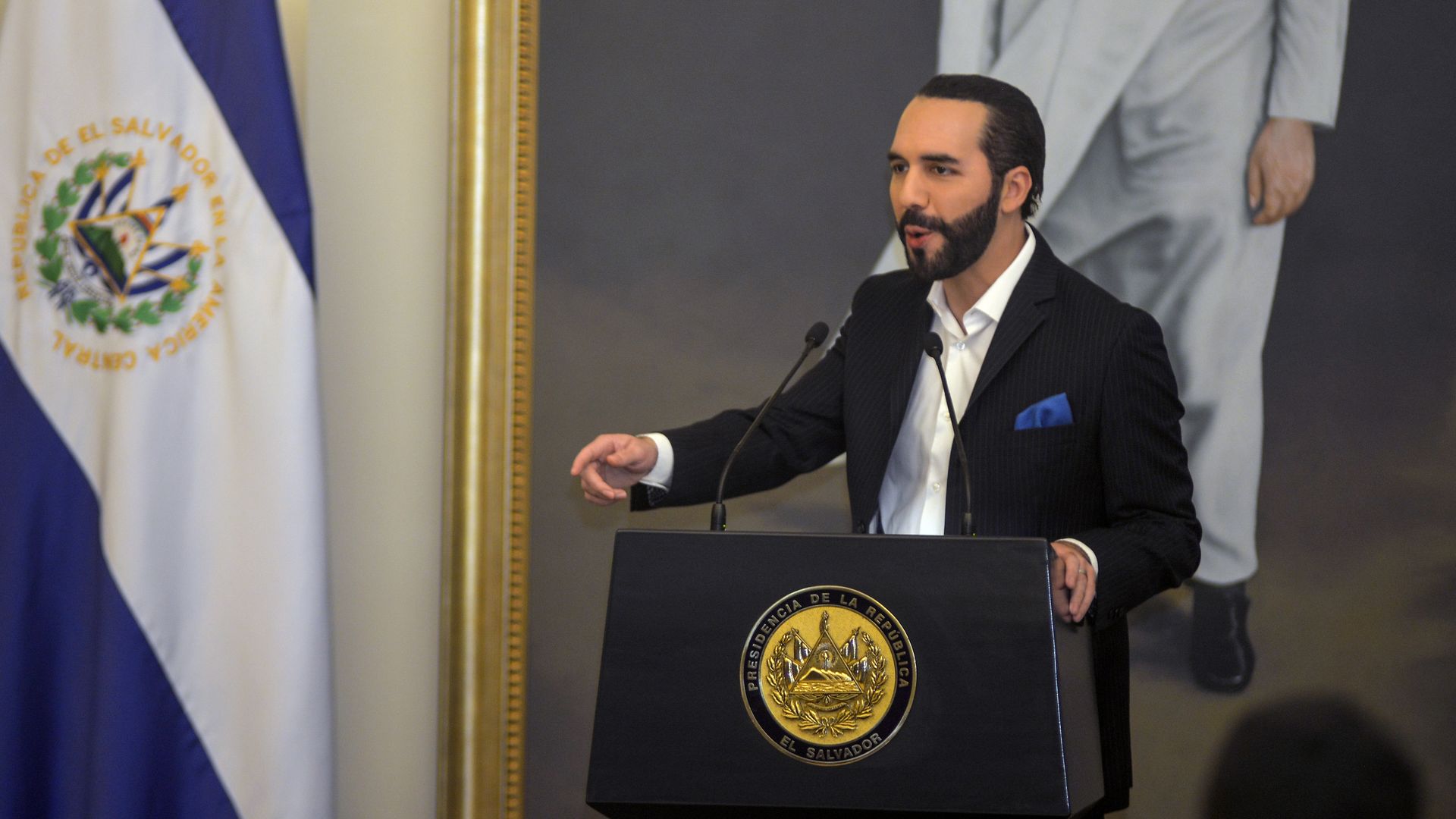 El Salvador's legislature voted early Wednesday to make bitcoin legal tender.
Why it matters: El Salvador will become the first country to formally adopt the digital currency once President Nayib Bukele signs the legislation into law.
Driving the news: Bukele, who pushed for the move, had hours earlier sent the legislation to the country's Congress.
The legislation states, "The purpose of this law is to regulate bitcoin as unrestricted legal tender with liberating power, unlimited in any transaction, and to any title that public or private natural or legal persons require carrying out."
The digital currency will be used alongside the U.S. dollar, the nation's official currency. The exchange rate "will be freely established by the market," according to the bill.
The big picture: Bukele has been working with the Lightning Network payments platform Strike on the project that has the goal of improving financial inclusion, driven by the factor that more than 70% of El Salvador's population doesn't have a bank account.
According to Bukele, Bitcoin "has a market cap of $680 billion" and if 1% of it is invested in El Salvador, "that would increase our GDP by 25%."
Yes, but: Bitcoin is known for its wild fluctuations, leading some business leaders to express doubt about its viability as a currency.
What to watch: Bukele said at an event Wednesday morning that the law would require "all businesses to accept bitcoin," per CoinDesk. But the government would "act as a backstop for entities that aren't willing to take on the risk of a volatile cryptocurrency."
The government will set up a trust at the Development Bank of El Salvador "to instantly convert bitcoin to U.S. dollars" and it may not be necessary for people to use a government wallet, he said.
"The Development Bank's trust fund would sell some of the bitcoin it receives for dollars to replenish the fund," according to CoinDesk.
Government officials are expected to discuss the next steps with the International Monetary Fund in the next few days.
Editor's note: This article has been updated with new details throughout.
Go deeper