NEC's Brian Deese says Biden won't stop reaching out to GOP on infrastructure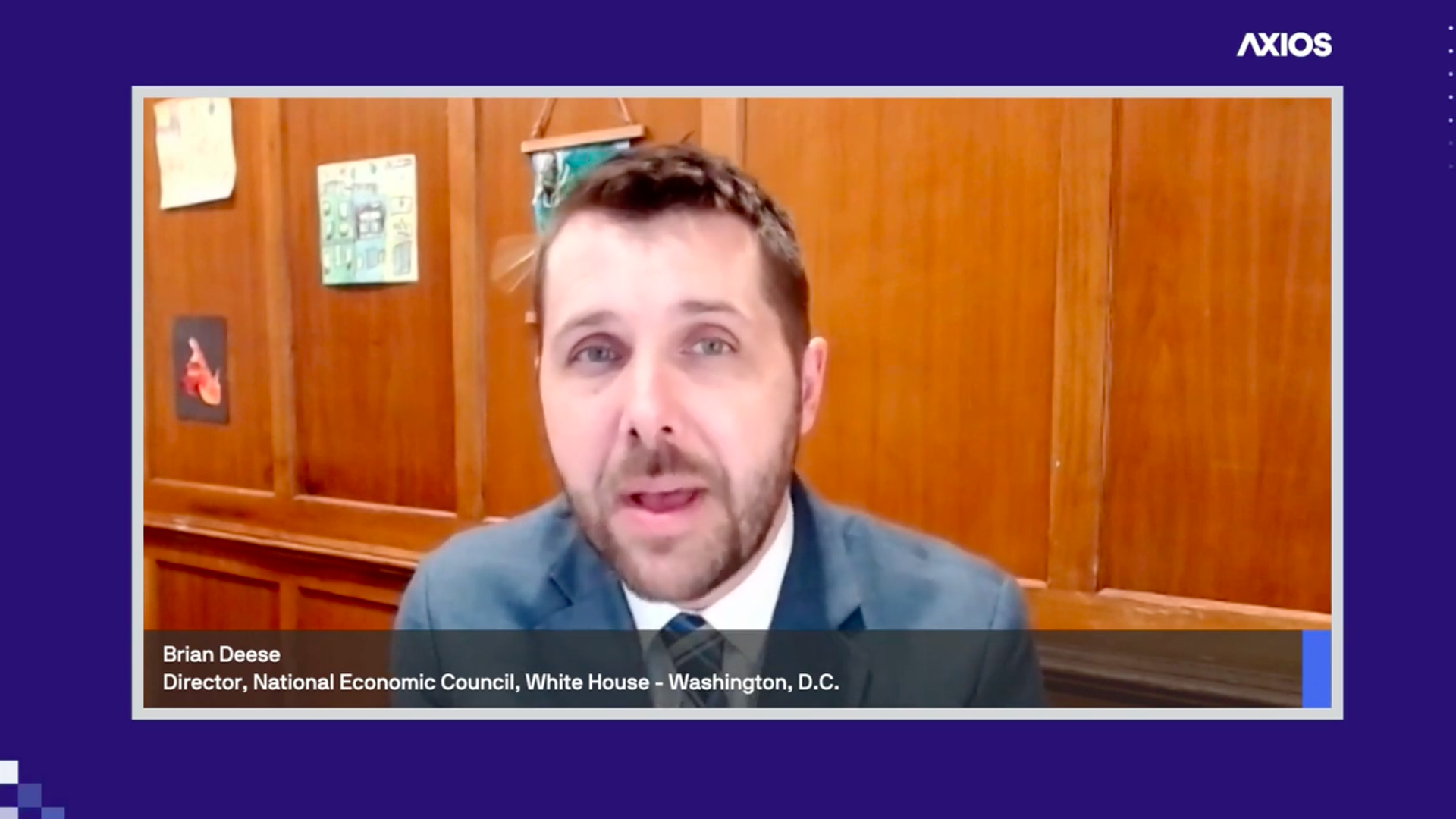 Brian Deese, director of the National Economic Council, told Axios at a virtual event on Wednesday that President Biden "is not going to stop reaching out" to Republicans to negotiate his American Jobs Plan.
Why it matters: Biden is aiming to strike a deal with a separate, bipartisan group of senators after infrastructure talks — led by Sen. Shelley Moore Capito (R-W.Va.) — officially broke down on Tuesday.
What he's saying: "We're having conversations that continue," Deese said. "We've had constructive conversations with Senator Capito and a group of Republicans. We are engaged with a bipartisan group that we anticipate is going to be bringing forward some ideas this week."
"I think one thing you can expect from President Biden is that he is not going to stop reaching out. He's not going to stop looking for areas to find common ground."
When asked if the administration is prepared to go it alone with Democrats on the trillion-dollar package, Deese stressed that Biden is looking for bipartisanship.
Watch the full event here.
Go deeper