Pro-McConnell PAC prepared to intervene in 2022 primaries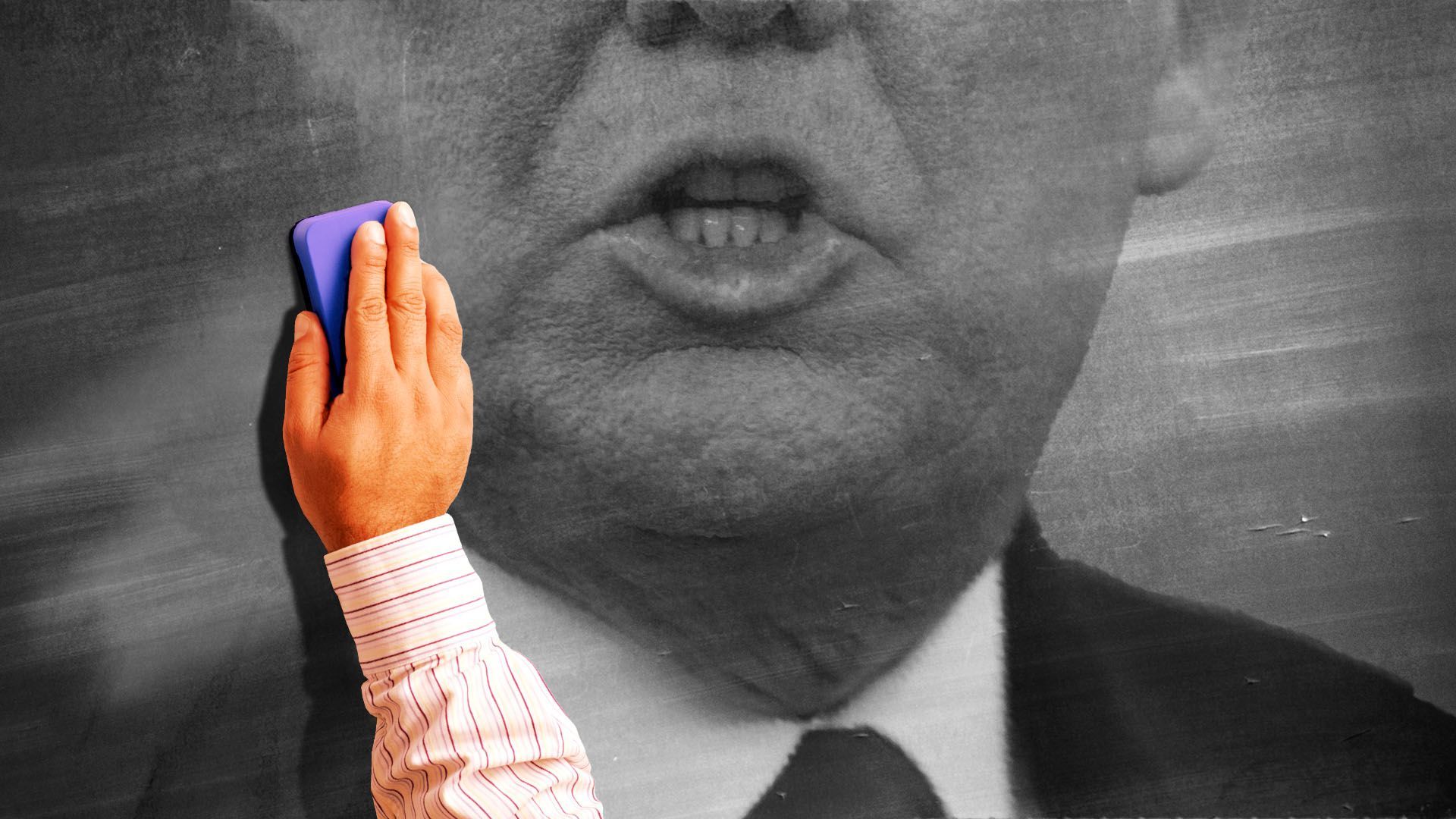 A super PAC closely aligned with Senate Minority Leader Mitch McConnell (R-Ky.) is prepared to intervene in GOP primaries — and potentially challenge former President Trump — as it looks for the most viable candidates to reclaim the Senate.
Driving the news: Trump's weekend endorsement of Rep. Ted Budd (R-N.C.) in his state's 2022 Senate race put the GOP establishment on notice that party leaders won't necessarily get to handpick their preferred candidates for the crucial midterms.
Trump and McConnell, former allies, parted ways over the former president's challenge to the 2020 election results and his speech stoking the Jan. 6 insurrection.
In some cases, Trump and GOP strategists may agree on who the best candidate is, but the pro-McConnell PAC — the Senate Leadership Fund — also is making clear it will make its own, independent assessment.
"As has long been SLF's policy, we reserve the right to intervene in cases where a candidate is a clear threat to lose a seat in a general election and to protect our Republican incumbents," Jack Pandol, the PAC's communications director, told Axios.
Why it matters: Candidate selection will be crucial to Republican efforts next year, given the 50-50 split in the Senate and GOP retirements in North Carolina, Pennsylvania, Ohio, Missouri and Alabama.
McConnell has a personal interest in the outcome, since victory would allow him to regain control of the Senate agenda.
The National Republican Senatorial Committee, led by Sen. Rick Scott (R-Fla.), has indicated it won't intervene in open primaries and focus instead on softening up the likely Democratic nominee.
"The NRSC has no interest spending any time or money attacking other Republicans," said Chris Hartline, the NRSC's communications director. "We started Day 1 defining Democrats across the country as the ultra-liberal, big-spending, open borders radicals that they are."
But, but, but: After Axios published this story, Steven Law, president of the SLF, publicly questioned its framing.
"Bogus headline in search of 'GOP civil war' clicks," he wrote on Twitter. "We are opposite the former president in exactly one race to date: Alaska, where we are for the incumbent (as is the NRSC)."
Flashback: The NRSC did take an interventionist approach in Kansas in 2020 and helped guide their preferred candidate, now-Sen. Roger Marshall, through a winding primary.
The Democratic Senatorial Campaign Committee also has long taken an interventionist approach and refuses to apologize for trying to clear the field in favor of its favored candidates.
Between the lines: Scott has asked the former president to stay neutral in primaries.
Trump's North Carolina endorsement, as well as his attacks on Arizona Attorney General Mark Brnovich, who is contemplating his own Senate run, suggest Trump has other plans.
In Missouri, the GOP establishment is concerned that former Gov. Eric Greitens, who resigned from office in 2018 after being indicted, could get a nod from Trump.
It's unclear, though, if Greitens would be an obvious loser in the general election, especially in a state Trump won by 15 points.
Go deeper: Democrats plan to exploit the Republican internal battles.
"In North Carolina — and across the Senate map — Trump is escalating GOP primaries and making the Republican infighting even worse," said David Bergstein, the communications director for the DSCC.
Be smart: Trump's Budd endorsement in North Carolina hasn't cleared the field, and two other candidates — former Gov. Pat McCrory and former Rep. Mark Walker — show no sign of abandoning the race.
Editor's note: This story has been updated to include a quote from SLF President Steven Law and to omit from the headline that the SLF is intentionally planning to challenge Trump.
Go deeper