5 Democrats face off in today's Virginia gubernatorial primary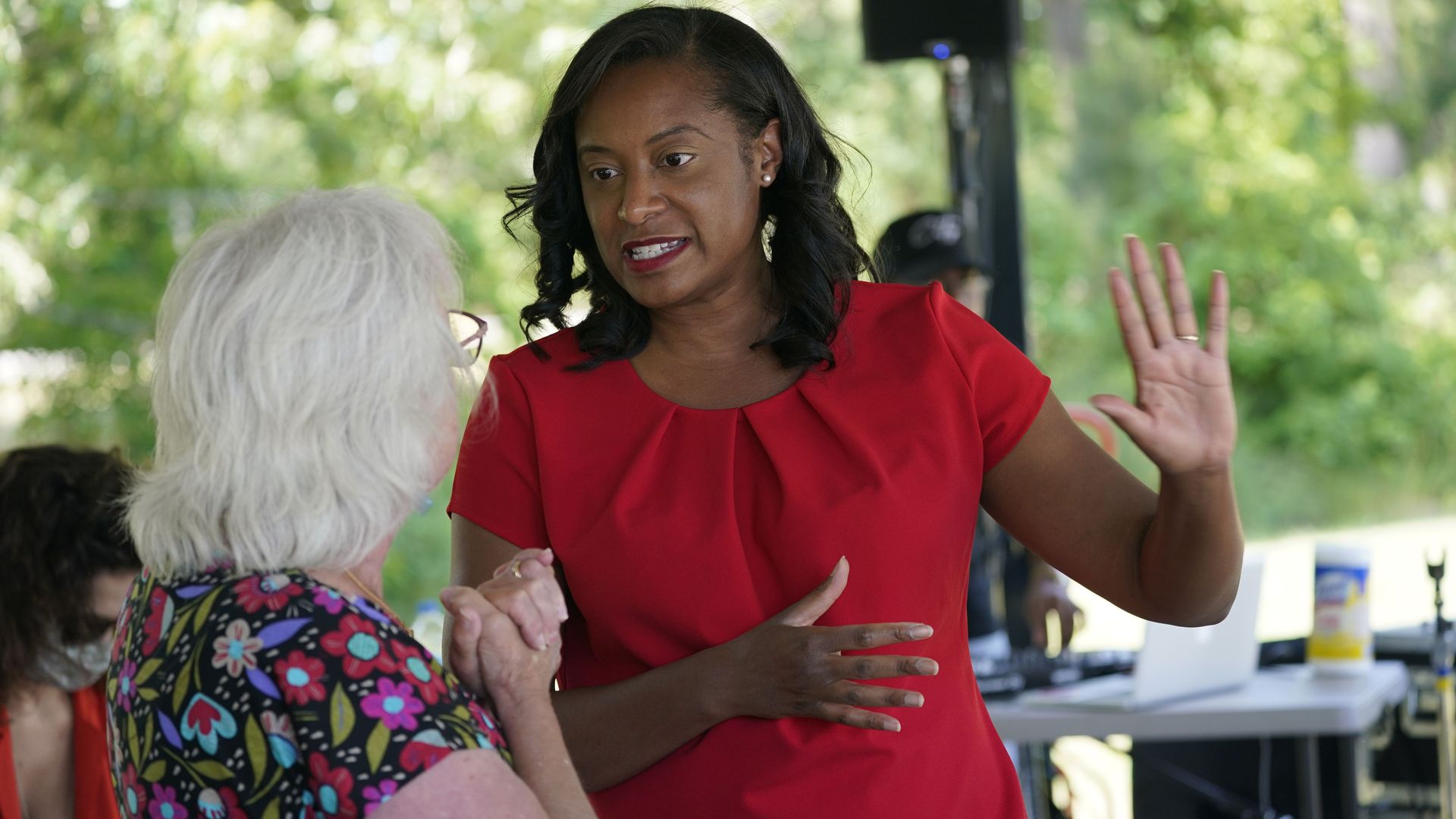 Among the five Democrats in Virginia's gubernatorial primary Tuesday is Jennifer Carroll Foy, a former state delegate who shaved her head when she became a Rat — a first-year Virginia Military Institute cadet.
What she's saying: "I wore a man's uniform," she told me over coffee as she campaigned in Old Town Alexandria. "And it was some of the most trying times and experiences that I've ever had."
"I graduated," she said. "I marched, sweat, and bled beside over a thousand male cadets — and they all knew my name."
Foy, 39, a lawyer who's from Petersburg and lives in Woodbridge, today has another ferocious fight — running against former Gov. Terry McAuliffe, 64, the huge favorite in today's primary.
"When I travel throughout the Commonwealth," Foy told me, "what I'm hearing is that Virginians want a governor who has walked in their shoes ... who has that 'Virginia-lived' experience."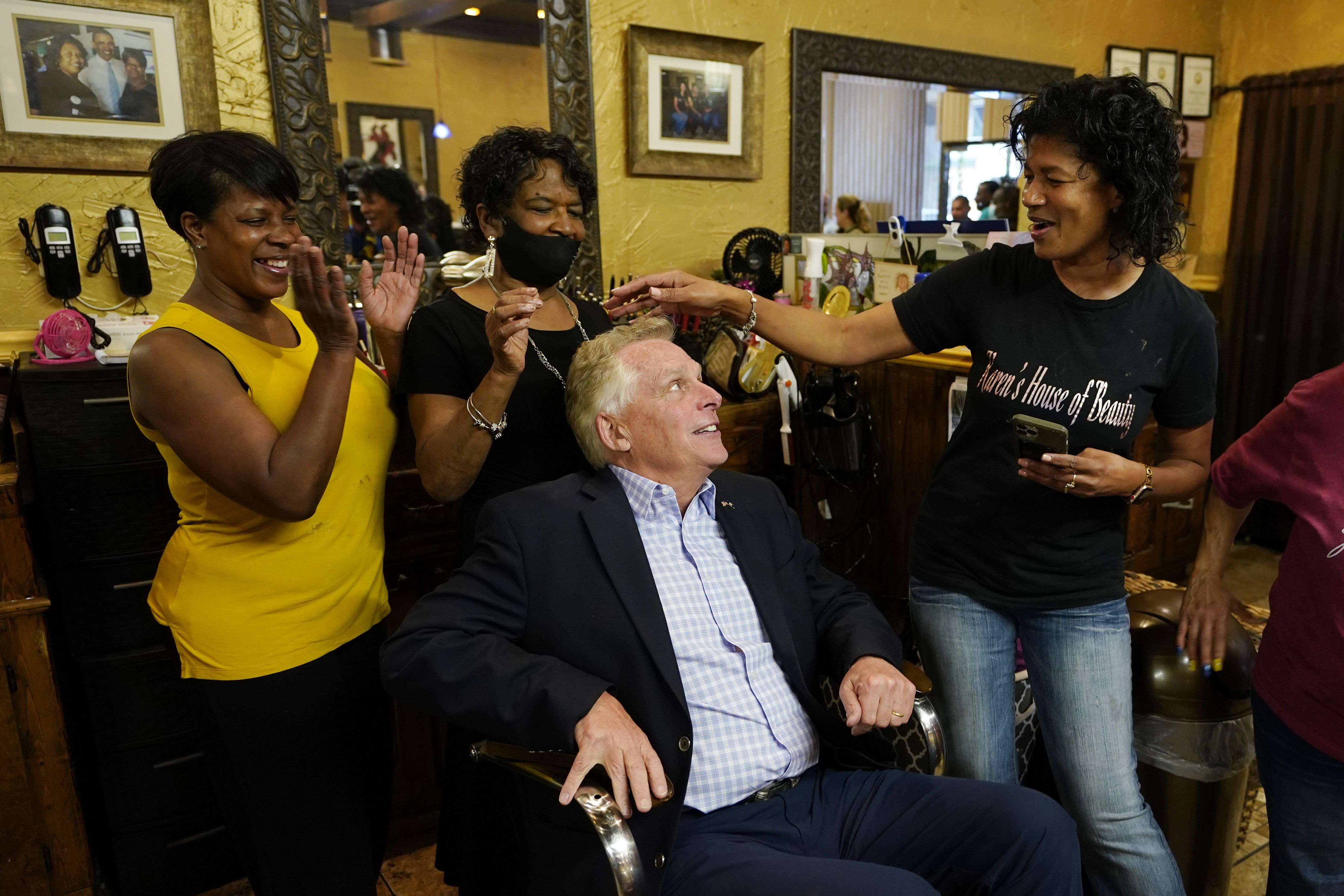 The big picture: The question for voters is whether McAuliffe, with decades of experience, is right for the moment in a state in the throes of unsettling change, AP writes.
The field also includes state Sen. Jennifer McClellan, Lt. Gov. Justin Fairfax and Del. Lee Carter, a socialist.
Go deeper