The darker side of hustle culture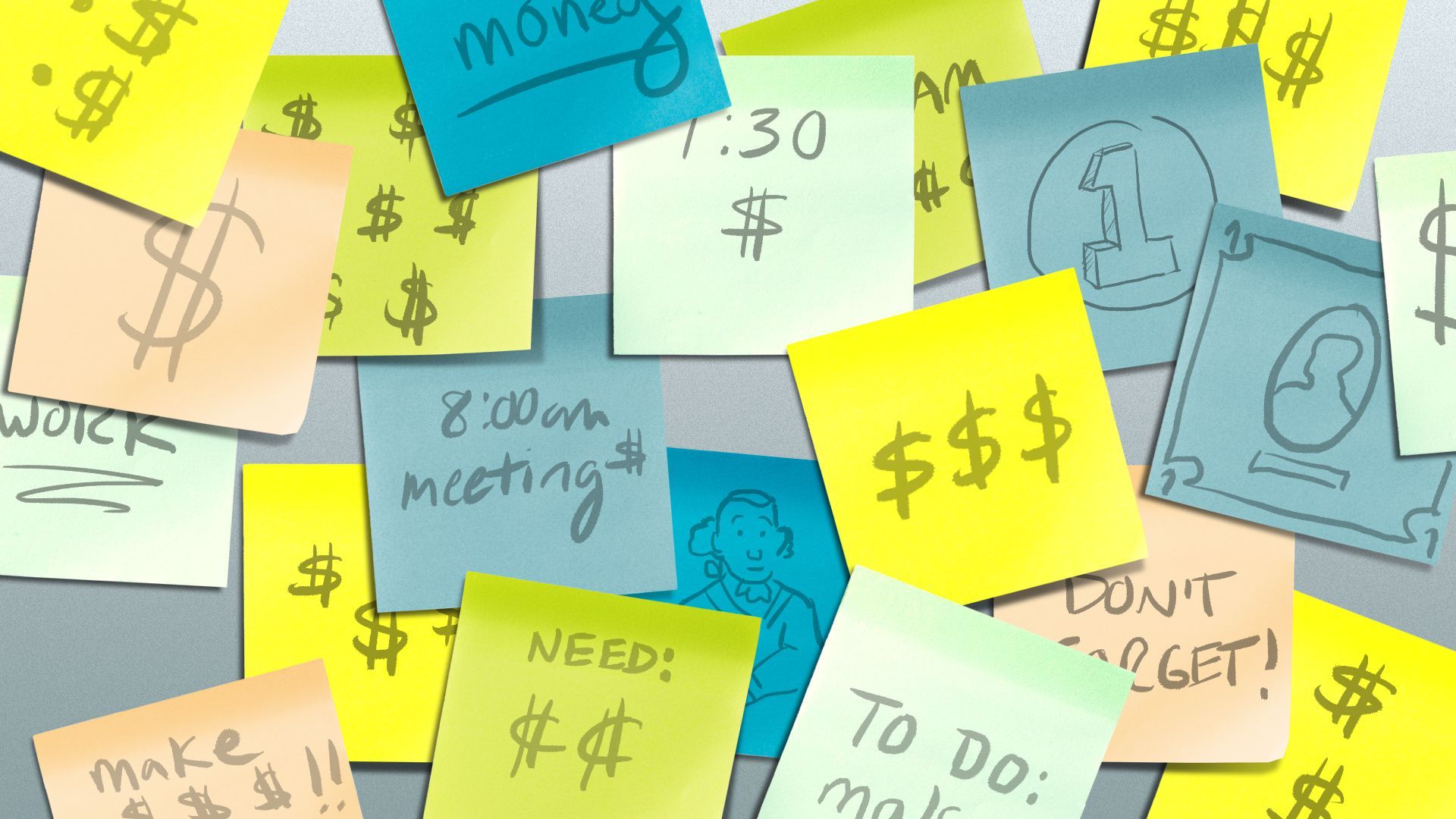 Choosing to hustle is a luxury. The hustle culture debate misses a bigger economic picture.
Why it matters: Workers are wary (and weary) of hustle culture, as the economy comes out of the pandemic. But for tens of millions of Americans, working nonstop may be a necessity. 
Driving the news: Interest in "hustle culture" spiked to new highs this spring, based on Google Trends data dating back to 2004. That coincided with debates on Twitter, whose platform skews younger and more affluent.
Working to live: One version of hustle culture, as an aspirational lifestyle and micro-industry, can be traced back to entrepreneurs like Gary Vaynerchuk and Silicon Valley CEOs like Yahoo's Marissa Mayer.
"When reporters write about Google, they write about it as if it was inevitable," Mayer told Bloomberg in 2016. "The actual experience was more like, 'Could you work 130 hours in a week?'"
Celebrity "side hustles" on social media fueled the glamour. 
Living to work: Striving to work hard, and constantly, is not seen as sustainable.
But it may be the only option for some of the lowest paid workers in the economy.
Over the past 20 years, the percentage of workers who hold more than one job has been increasing —  driven by growth among women (9.1%) and jobs hardest hit by the pandemic (retail, food service and accommodation).
Nearly 21 million people in the U.S. are still feeling the economic impact of COVID, which has disproportionately impacted lower income workers.
The pandemic effect: The global health crisis caused some people to reevaluate their priorities. For many, it exacerbated a grind that enabled them to "live at work" while working from home.
What they're saying: I won't embrace "the hustle" ever again, one Closer subscriber told Axios. "I will say, 'No way,' more often … if it's not a 'Hell Yeah,' then it's a, 'No.'"
But the current hustle culture will never go away, technology entrepreneur and investor Alexis Ohanian tells Axios. "It's a way some people make a living (selling the 'secret,' glorifying the process, etc)."
Still, Ohanian says that "our collective immune systems are a lot stronger against the bullsh*t of hustle culture."
What to watch: JPMorgan's Jamie Dimon, lamenting that remote work prevents young people from "hustling," won't help the culture abate.
Go deeper