Emergency room visits of all kinds dropped amid the pandemic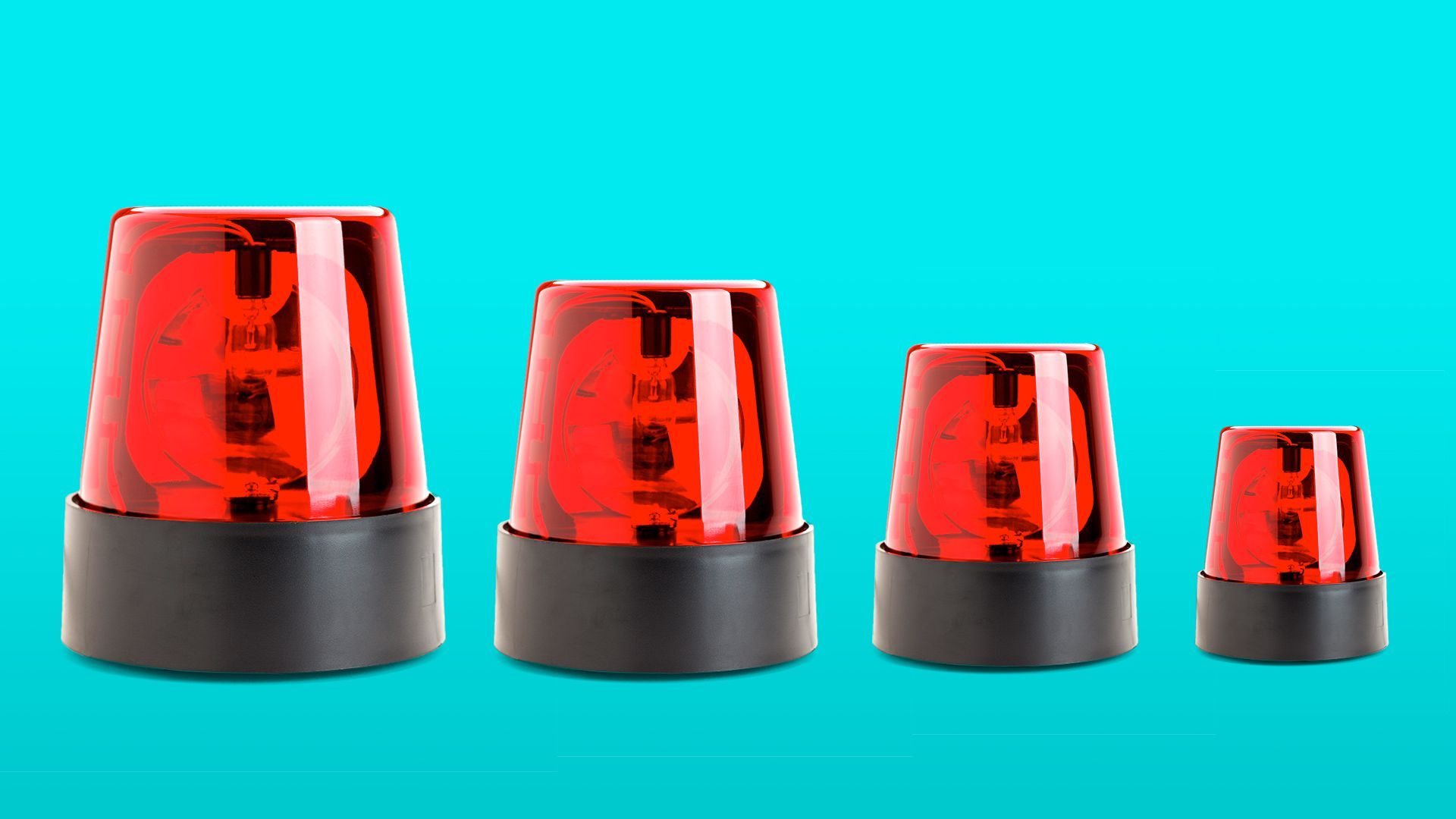 Emergency room visits decreased drastically at the beginning of the pandemic, even among patients suffering from the most severe health conditions, according to a new study released yesterday in Health Affairs.
Why it matters: The study suggests that patients avoided a wide range of care — including for some life-threatening conditions — and not just care that is easily delayed.
By the numbers: The study found that emergency room visits decreased by 35% overall across a health system in the St. Louis metro area after the announcement of a stay-at-home order.
The most serious visits — those for emergency, nonpreventable care — decreased by 40%, and nonemergency visits decreased by 52%.
Mental health visits decreased by 32%, and visits due to alcohol and drugs didn't see a significant decrease.
Patients with Medicaid and private insurance saw larger decreases than those with Medicare. There were no observable differences by race.
Between the lines: High-stakes emergency room visits dropped a concerning amount, while low-stakes visits didn't decrease enough.
A decrease in ED visits for non-emergency care could be seen as a good thing for the system which too often sees overuse.
However, the data indicates many people who truly needed care didn't seek it out, while many of those who could have waited or gotten care elsewhere still showed up.
Go deeper