Human rights ombudsman: 58 killed in Colombia's anti-government protests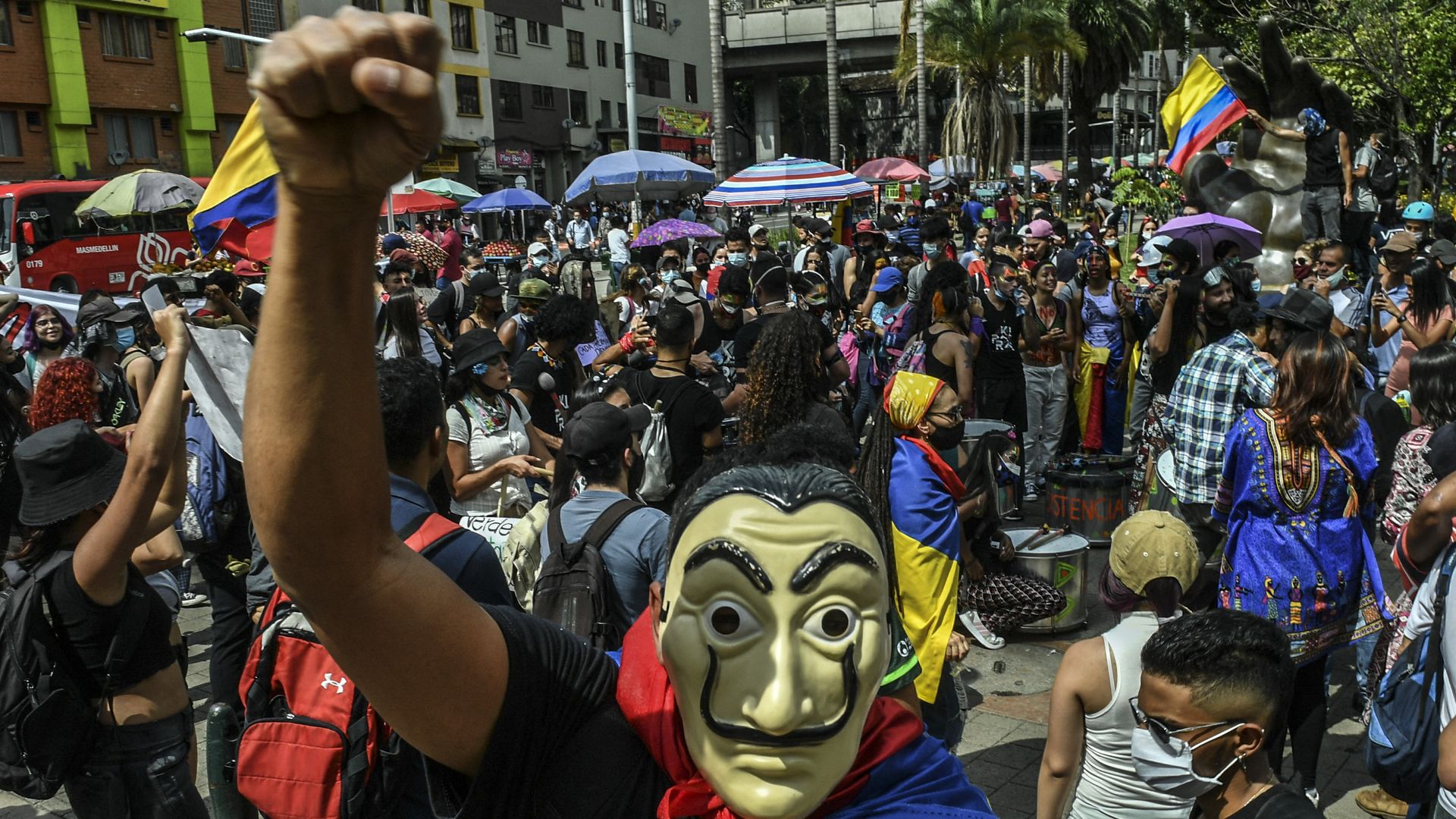 Massive anti-Colombian government protests that erupted five weeks ago have resulted in the deaths of 58 people — and there are reports of 400 human rights violations, the country's human rights ombudsman said Monday, per AP.
What's happening: Representatives of the Inter-American Commission for Human Rights (CIDH) traveled to Colombia Monday for a three-day visit following allegations and video evidence of police violence — including firing guns at unarmed protesters and onlookers.
The delegates from the CIDH, an autonomous arm of the Organization of American States, "had a long and productive meeting" with Colombian Vice President Marta Lucía Ramírez, who's also the human rights ombudsman, said the group's president Antonia Urrejola, Reuters reports.
The big picture: The demonstrations began as a strike against a proposed tax reform, but they developed into wider outcry against police brutality, human rights abuses and poverty made worse by the pandemic.
Go deeper