White House announces task force on supply chain bottlenecks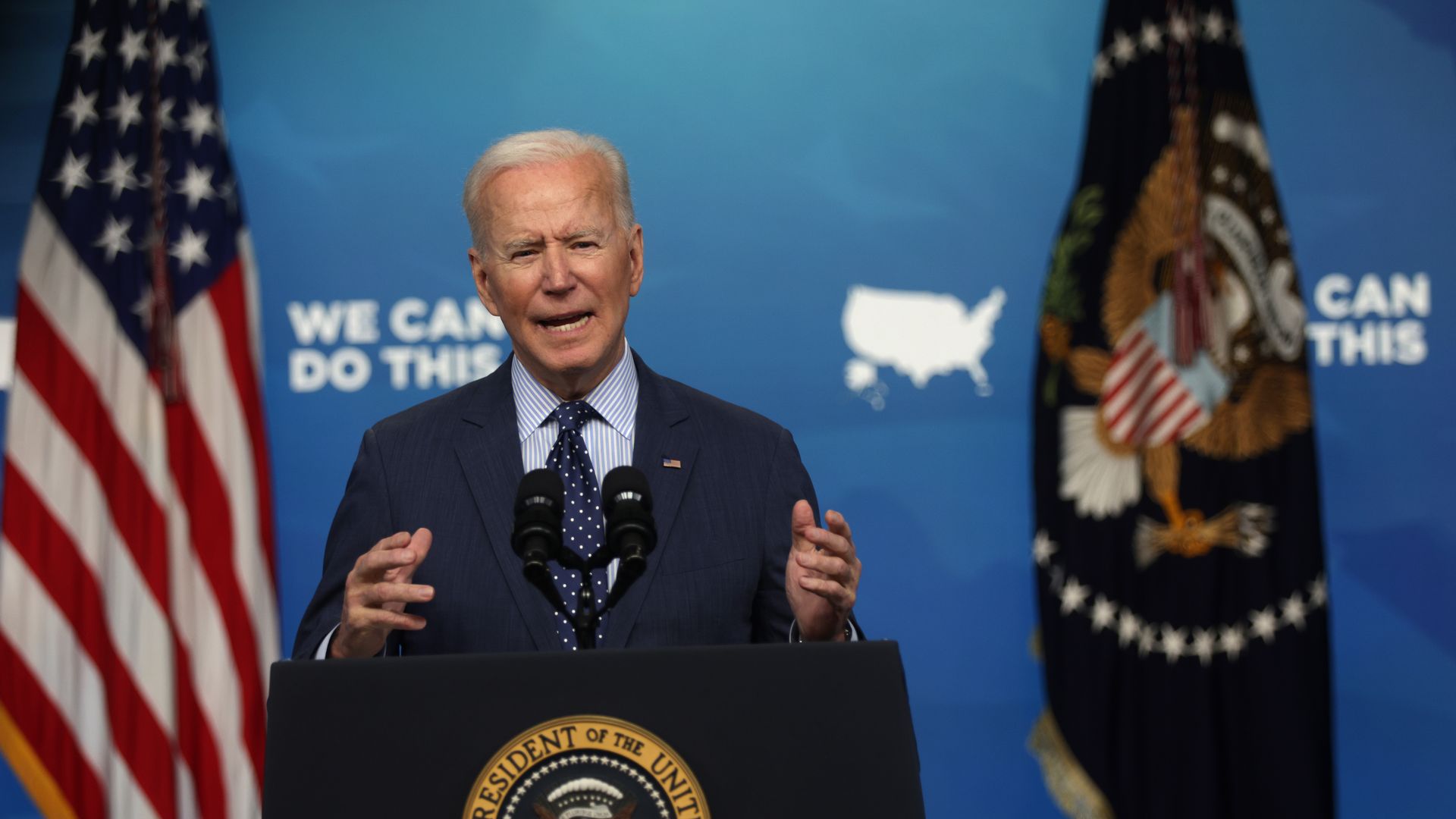 President Biden will announce a new task force today to focus on the supply chain disruptions created by the pandemic and economic shutdowns, according to administration officials.
Why it matters: By naming Commerce Secretary Gina Raimondo, Transportation Secretary Pete Buttigieg and Agriculture Secretary Tom Vilsack to the new task force, Biden is trying to ensure that the economy reopens as smoothly as possible as more Americans return to work.
The Supply Chain Disruption Taskforce will focus on short-term bottlenecks in a variety of sectors, including: homebuilding and construction; semiconductors; transportation and logistics; and agriculture and food.
"The Administration is taking immediate action to address vulnerabilities and strengthen resilience with the launch of a new effort aimed at addressing near-term supply chain disruptions," according to a White House fact sheet.
The big picture: In February, Biden ordered a 100-day review to study supply chain vulnerabilities for semiconductors, pharmaceutical ingredients, large capacity batteries for electric vehicles and critical minerals.
Today, in response to the review, the administration is announcing $60 million from the Health and Human Services for pharmaceutical manufacturing.
The Department of Energy will be encouraged to use existing authorities and funding to support manufacturing of advanced technology vehicle battery cells.
The bottom line: The White House is pursuing both short- and medium-term solutions to a long-term problem.
But for durable fixes, Biden will need authorization from Congress to improve supply lines and America's domestic manufacturing base.
Go deeper