Biden likely to appoint Middle East envoy, Israeli foreign minister says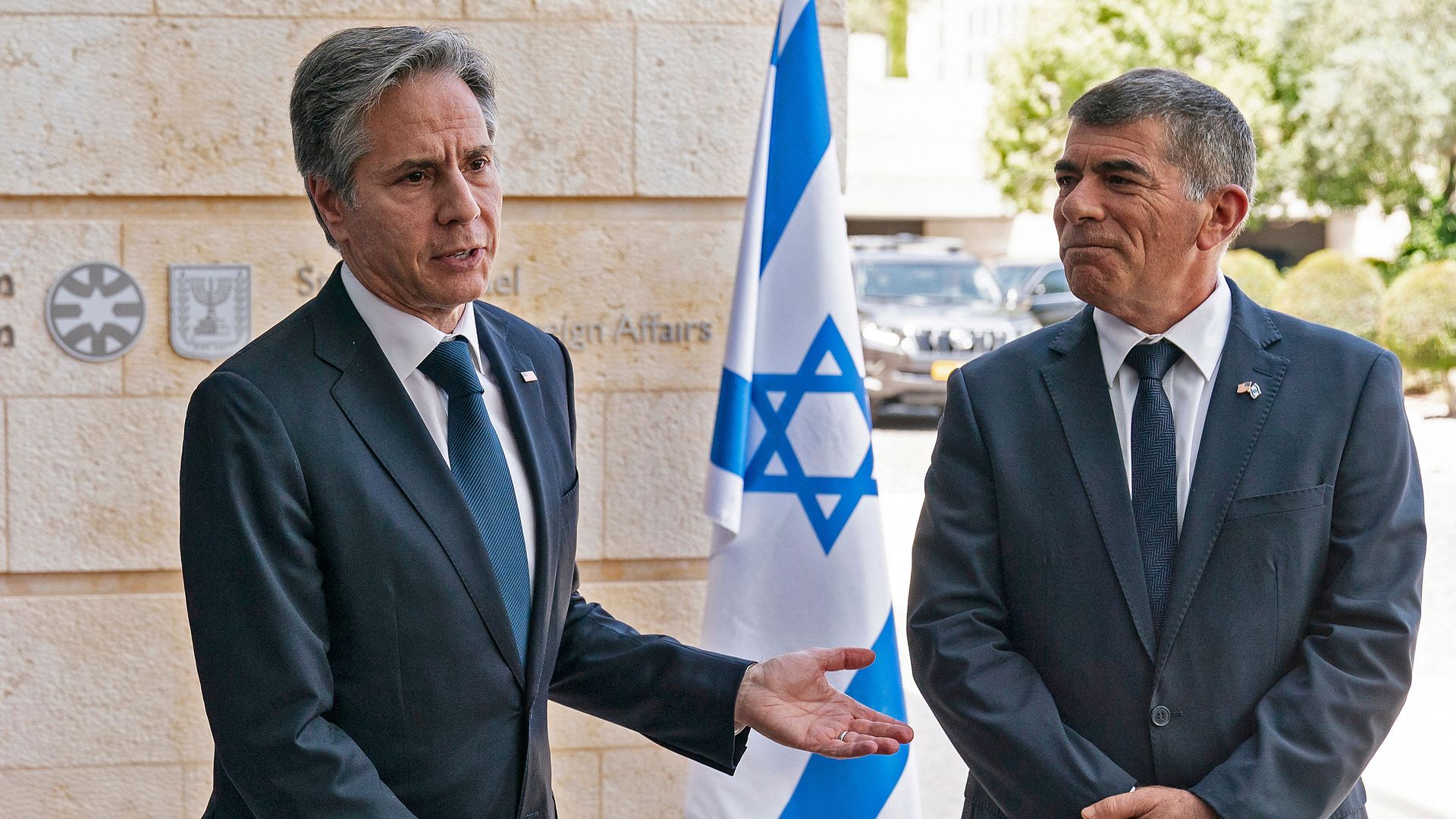 Outgoing Israeli Foreign Minister Gabi Ashkenazi said in a farewell briefing to reporters on Tuesday that the Biden administration is likely to appoint a Middle East envoy who will focus on strengthening the normalization agreements between Israel and the Arab world and will push for more.
Why it matters: The Biden administration has said it plans to build on the Trump-brokered agreements, but hasn't taken any action so far. Ashkenazi said senior Biden administration officials told him they were waiting for a new government to be formed in Israel before starting to push the normalization issue.
Between the lines: State Department and White House spokespeople refrain from using Trump's "Abraham Accords" label for the agreements, using the term "normalization agreements" instead.
On Tuesday, Secretary of State Tony Blinken said at a hearing in Congress that he wants to push for more normalization agreements and had no problem using the term "Abraham Accords."
The Washington Post reported Friday that former ambassador to Israel Dan Shapiro was being considered for the envoy role or another Middle East job. The State Department has declined to comment on that.
What he's saying: "There are many other Arab and Muslim countries we can normalize relations with but for that we need the U.S. engaged," Ashkenazi said.
The outgoing foreign minister said he was pleased that the Biden administration had not rolled back any of Trump's decisions on Israel or reneged on promises Trump made to secure the normalization deals — like selling F-35 fighter jets to the UAE and recognizing Moroccan sovereignty over Western Sahara — despite how sensitive the administration is on those issues.
"We managed to maintain a no-surprises policy, and we are in a good place," Ashkenazi said of relations with the administration so far.
Driving the news: A U.S.-Israel working group on Palestinian affairs met on Monday for the first time to discuss the Biden administration's intention of reopening the consulate in Jerusalem, which handled relations with the Palestinians before Trump shut it down.
Ashkenazi stressed that several legal issues need to be solved, but the basic assumption is that the consulate will be reopened, after Israeli approval, in the same location as before on Agron Street in Jerusalem.
Ashkenazi said the meeting on Monday also dealt with the reconstruction efforts in Gaza and how to strengthen the Palestinian Authority, integrate it in the reconstruction process and weaken Hamas.
What's next: According to Ashkenazi, the biggest challenge facing the next Israeli government will be making Israel a bipartisan issue in Congress again. "We are not there yet, and the progressive part of the Democratic party is a challenge we have to invest in," he said.
Worth noting: Ashkenazi said that in recent months, including during the Gaza fighting, he kept in close contact with seven Arab foreign ministers, some of them from countries that don't have diplomatic relations with Israel. "With some of them I text daily on Whatsapp," he said.
Go deeper