Apple updates bring iOS, MacOS closer together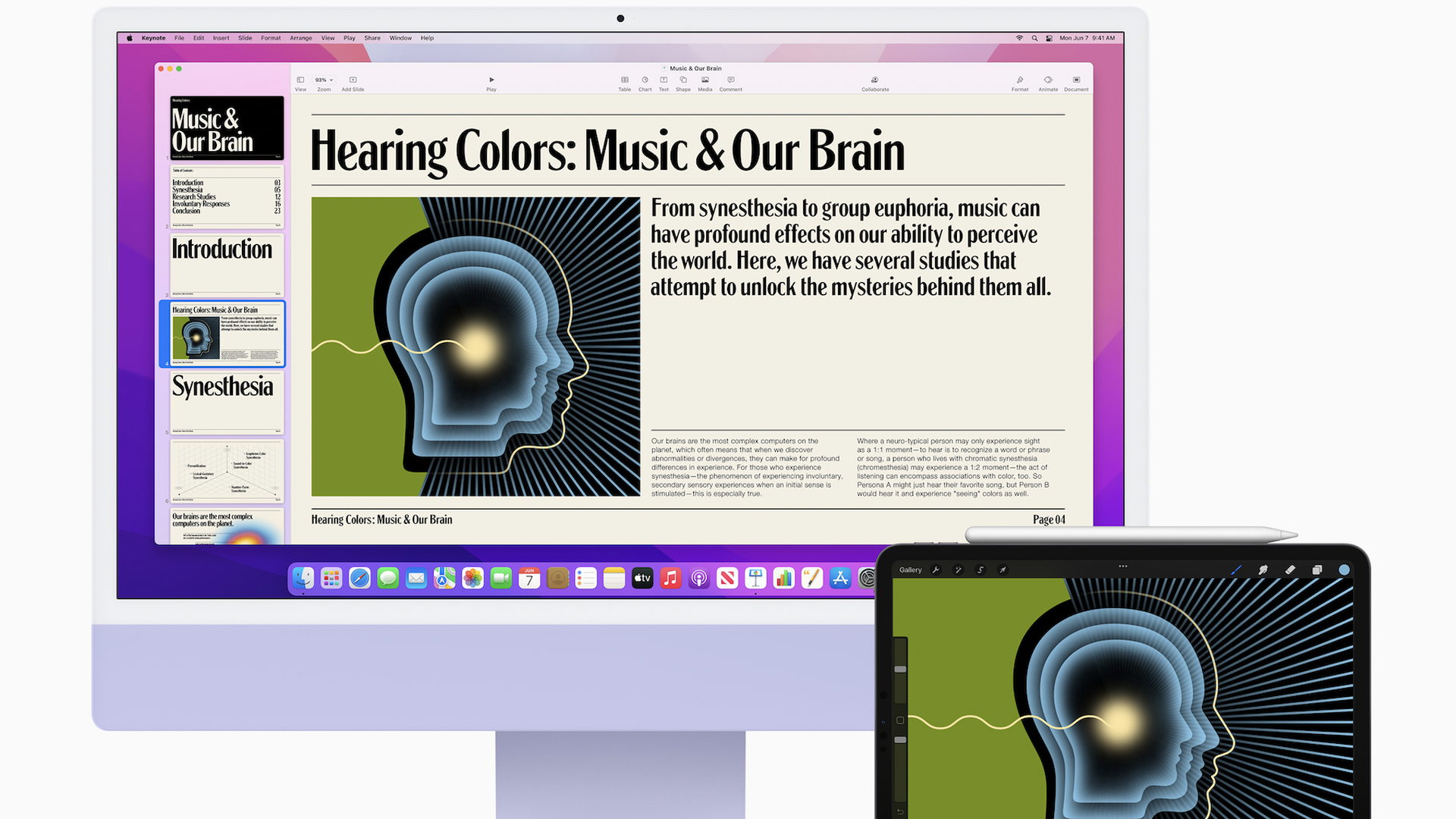 With Apple's slew of software announcements Monday, what stood out was just how many new features are coming simultaneously across different types of devices.
Why it matters: Apple continues to maintain some distinctions between iOS — the operating system for iPhones and iPads — and the Mac, but more features are being shared across the two.
Driving the news: At its Worldwide Developer Conference on Monday, Apple previewed iOS 15 as well as MacOS Monterey, the next versions of its mobile and computer operating systems. Both are in developer beta now, with final releases planned for the fall.
The key features Apple announced — including shared music and video playback, improvements to FaceTime, and simplifications to Safari — are all coming to iPhone, iPad and Mac this fall.
Even among the features that were specific to the Mac or iPad/iPhone, many were bringing over features that were already on the other. For example, Shortcuts, an iOS feature for automating frequently repeated tasks, is coming to the Mac.
Between the lines: This is part of a years-long effort to bring the Mac and iPhone software closer together. Already, many Mac and iPhone apps can run on the Mac thanks to a developer toolkit called Catalyst.
Both platforms already share a common OS core and Apple is in the process of shifting its Mac line over to the same Apple-designed chips that power the iPad and iPhone.
One of the signature features coming this fall is "Universal Control" — the ability to use a single mouse and keyboard to scroll across a Mac and iPad. Items can even be dragged from one device to the other.
Yes, but: Touch input remains a key distinguishing factor, with Apple still steadfastly avoiding offering a touchscreen Mac, as Wired's Lauren Goode noted.
Go deeper