Exclusive: Grindr expands LGBTQ health care access for employees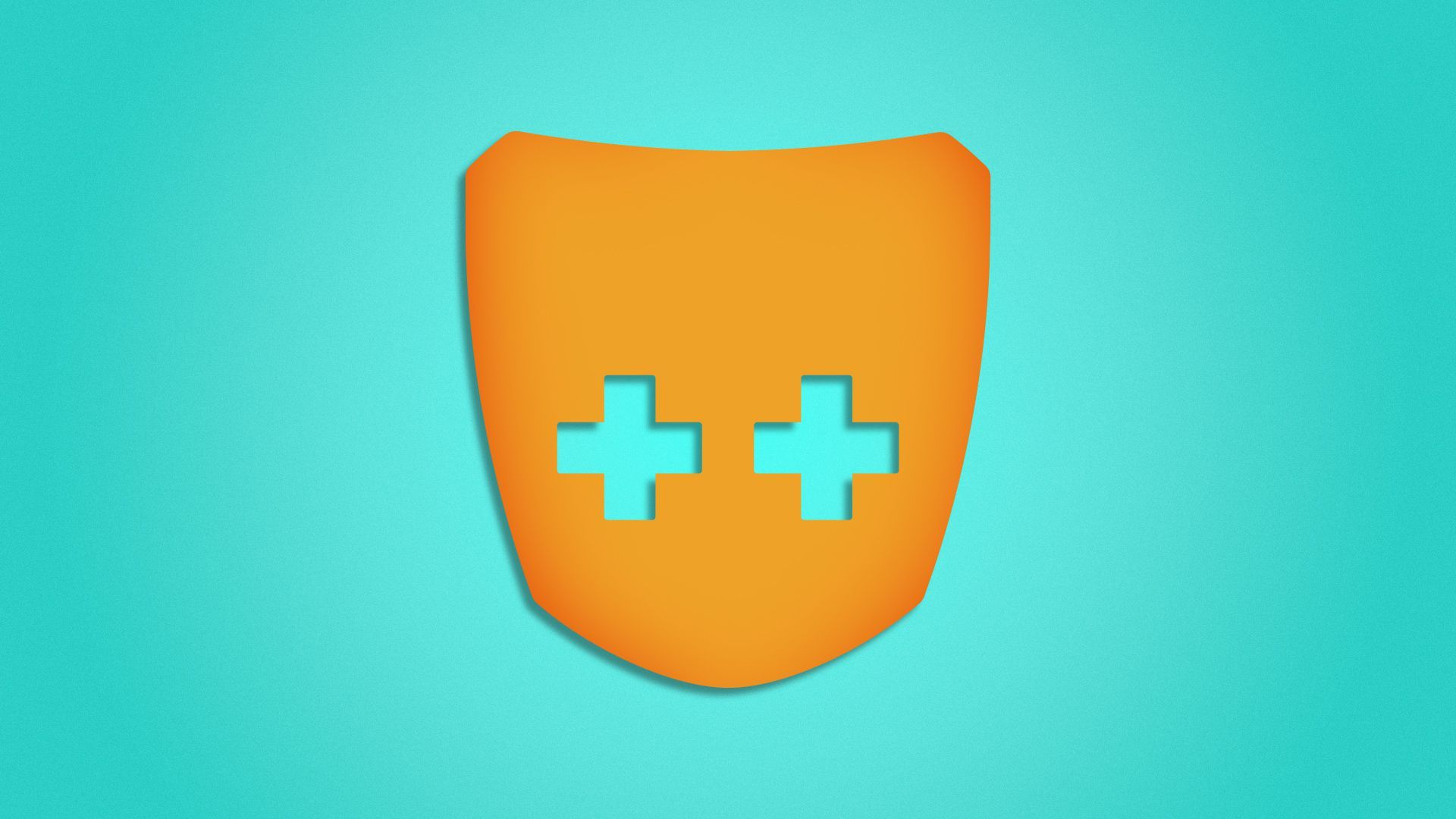 Grindr is adding a new benefit for its LGBTQ+ employees through the concierge service Included Health, Axios has learned.
Why it matters: One of the disproportionate health care challenges faced by LGBTQ+ people is finding nondiscriminatory care — which the dating app Grindr is trying to make easier for its employees.
More than 1 in 10 LGBTQ+ Americans polled by American Progress last summer said they were mistreated by a doctor or health care provider. Many said they stopped seeking treatment at all after facing discrimination.
For employers, in order to attract and retain workers in a tight labor market, offering benefits beyond basic health and retirement is key to building an inclusive culture. 
How it works: Grindr is one of about two dozen companies who offer Included Health as a free employer-sponsored benefit. Grindr declined to share how many LGBTQ+ employees would use the benefit, citing confidentiality.
Workers who use Included Health get access to a personal health care assistant (of sorts) who matches patients with vetted physicians, coordinates appointments and assists with billing and prescriptions for themselves or someone in their household.
If a local LGBTQ-friendly provider isn't found by Included Health, the employee is connected to a doctor virtually, Colin Quinn, CEO of Included Health, told Axios.
Grindr is the only other queer-focused company that Included Health is currently working with, Quinn said.
What they're saying: "We work with our members to understand what their needs are and what their economic situation is, and look for the most affordable option available to them that is still of quality and meets their needs," said Quinn, whose personal experience as a gay man has helped him understand some of the challenges.
Heidi Schriefer, vice president of People Operations at Grindr, says improved LGBTQ+ health access is top of mind for Grindr's employees.
"We just want to raise the visibility of this as an issue for the queer community in general ... that will then put pressure on other employers to do the same," said Schriefer.
The state of play: Included Health, founded in 2019, was acquired by Grand Rounds Health and Doctor On Demand in May, and is one of a handful of startups trying to address health care barriers experienced by transgender people.
Of note: A rash of former Grindr employees — some of whom were LGBTQ+ — criticized the company in 2019 following former president Scott Chen's statement in opposition to same-sex marriage.
"A lot has happened in the last year. And very few people, if any, in leadership positions who were here in 2019 are still at Grindr today," Schriefer said in response to the criticism.
"We feel quite good about the environment that we've created in the last year," she said, pointing to an employee survey given a few weeks ago through Lattice that found high optimism on diversity and psychological safety.
What to watch: Schriefer told Axios that she has spoken with some transgender employees to improve transition and non-transition related care at the company, as that is another key area of the company's goal to improve LGBTQ health coverage.
Go deeper