Senate returns to recess leftovers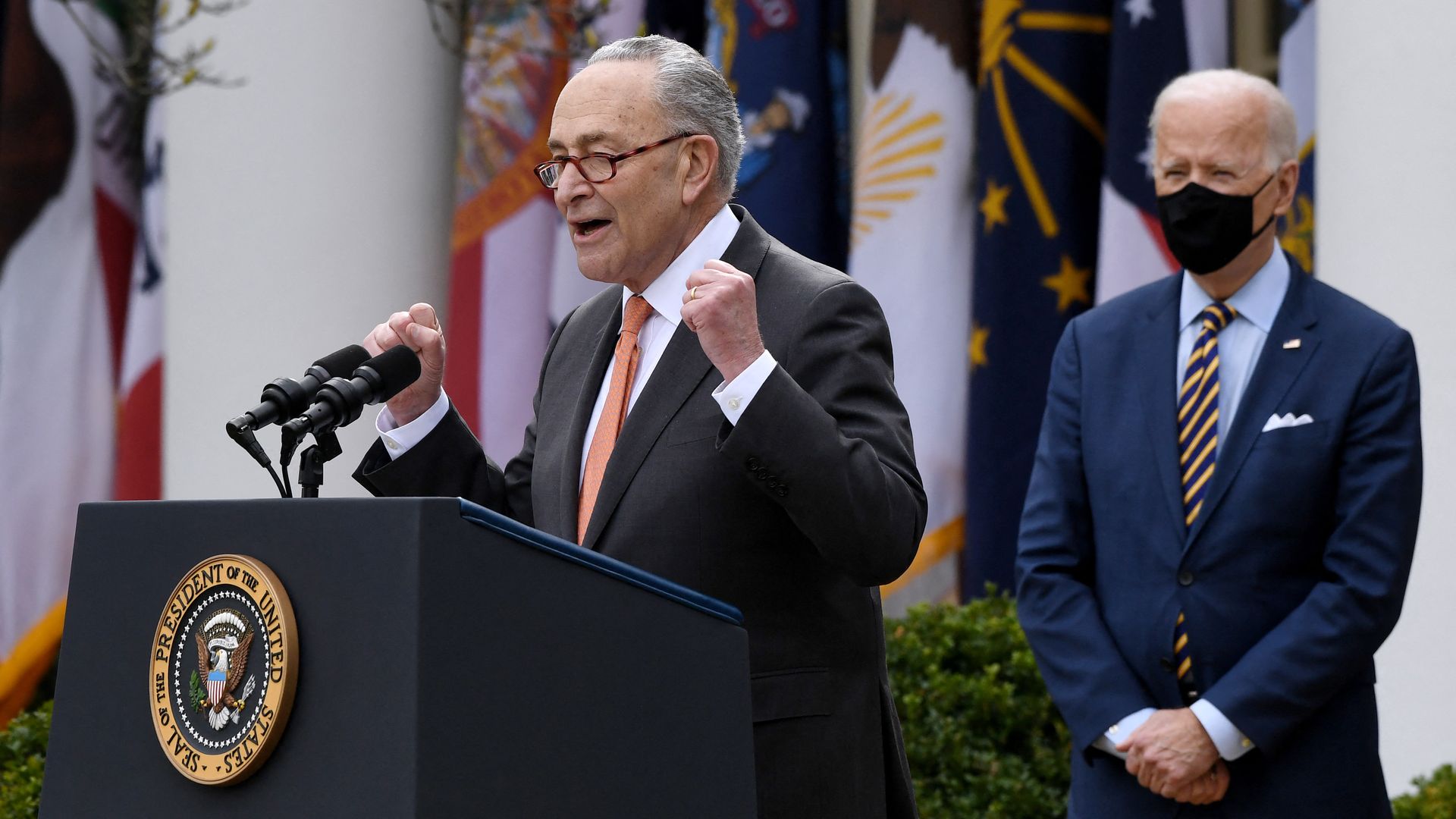 The Senate returns Tuesday to a full slate of negotiations Congress failed to complete before blowing town for Memorial Day.
Driving the news: Next steps on a Jan. 6 commission will compete with infrastructure talks, police reform and a China-focused package on U.S. competitiveness.
Infrastructure: Democrats and the White House see this week as their deadline for having a clear direction about where infrastructure talks are going.
Both parties still haven't agreed how to define the term, set the price tag or pay for it. Discussions between President Biden and Sen. Shelley Moore Capito (R-W.Va.) aim to move them closer.
China bill: Senate Majority Leader Chuck Schumer (D-N.Y.) is eager to get his $200 billion-plus China package — which has heavy GOP involvement — across the finish line by the end of the week.
Police reform: Sen. Tim Scott (R-S.C.), the lead GOP negotiator, said it's "June-or-bust" to get this done. He and Sen. Cory Booker (D-N.J.) and Rep. Karen Bass (D-Calif.) continued their talks over recess and remain optimistic they can strike a deal.
Negotiators are said to be resolving the last 10% of their differences — including how to address qualified immunity.
Jan. 6 investigations: Sen. Amy Klobuchar (D-Minn.), who chairs the Senate Rules Committee, says the panel and the Senate Homeland Security Committee will release their review of the Jan. 6 insurrection this week.
The next move may have to come from House Speaker Nancy Pelosi (D-Calif.) after Senate Republicans blocked a 9/11-style, bipartisan commission.
Biden has said Congress, not the White House, should take the lead. Democratic leaders are now leaning toward a select committee to investigate what happened.
Go deeper