Facebook pleases no one with Trump decision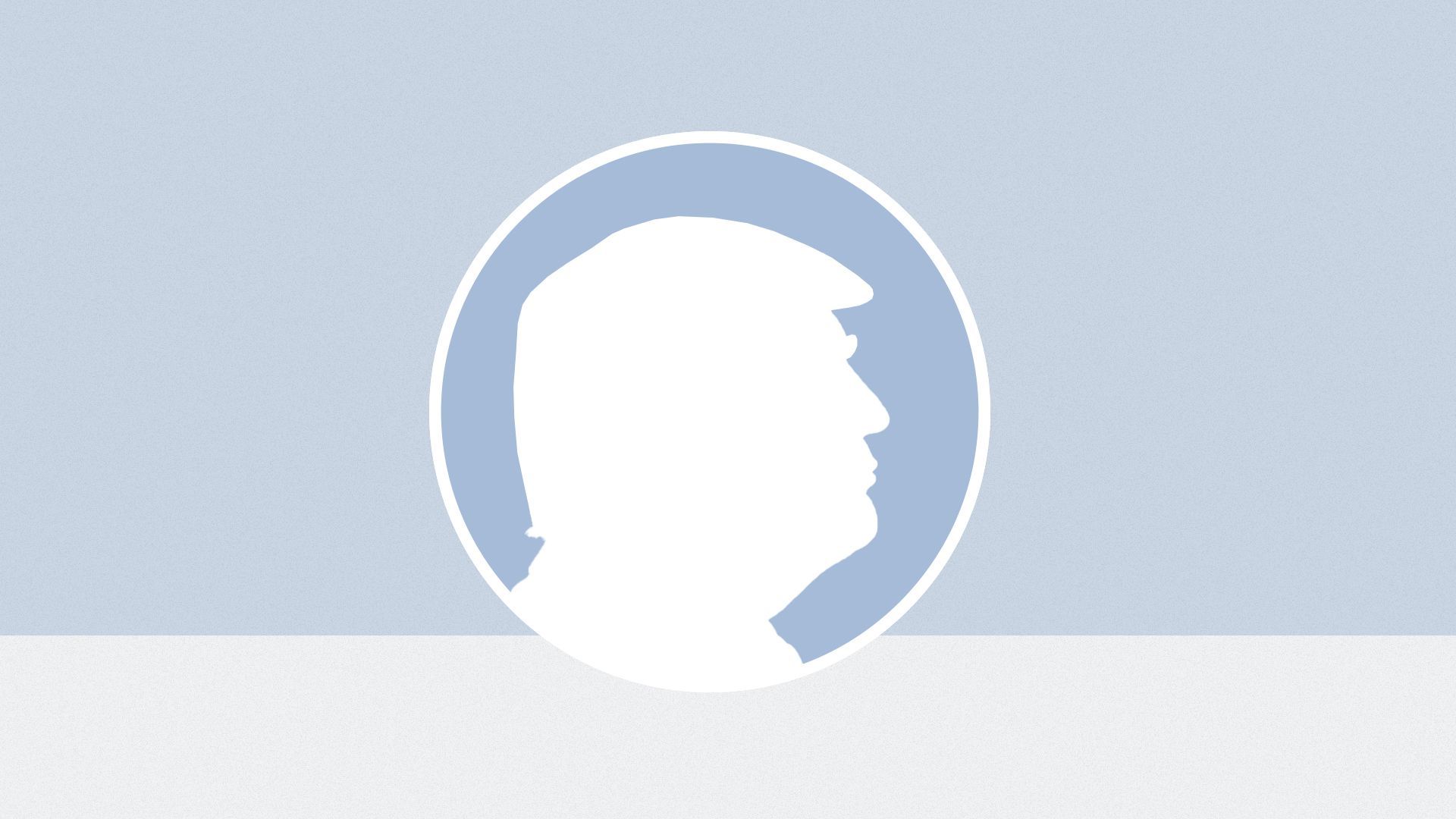 Facebook's decision to ban former President Trump for another two years is drawing ire from both sides of the aisle, showing that the tech giant can't please anyone until the former president is either permanently banned or allowed back on the platform.
Why it matters: These decisions will only become more polarizing as platforms reckon with free speech issues from world leaders around the world.
By issuing a stern warning against Trump's account but leaving the door open to letting him back on if his behavior changes, Facebook is toeing a fine line.
Driving the news: A prolonged suspension is eliciting jeers from Facebook critics that argue the tech giant is pandering to conservatives.
"Either Facebook is refusing to take meaningful action out of fear of right-wing backlash or, worse, it is in cahoots with right-wing extremists," said Angelo Carusone, president of Media Matters for America.
"A two-year time-out for that is a joke," said Madihha Ahussain, Muslim Advocates' senior policy counsel.
The decision is "cowardly, dangerous, and frankly an insult to all of those who died in the insurrectionist attack on the US Capitol," said Maria Tchijov, vice president at UltraViolet, a gender-justice organization.
Be smart: An outright ban would have likely played into conservative taunts that the platform is biased against conservatives.
"Facebook is suspending former President Trump for two years, but continuing to allow [Chinese Communist Party] propaganda, Assad, and human smugglers to use their platform," Rep. Ken Buck (R-Co) said.
"That is utter hypocrisy, and Facebook must be held accountable," he added.
Trump, in response to Facebook's decision, once again referred to the "2020 rigged presidential election." It's unclear whether language like that would get him suspended again, and it's unlikely his rhetoric will change.
The big picture: Platform bans and other disciplinary action against world leaders will likely contribute to a global balkanization of the internet.
On Friday, Nigeria banned Twitter days after the company removed a post from its president that threatened "to punish groups blamed for attacks on government buildings."
Facebook's decision on Friday to hold politicians to the same rules as everyone else moving forward means we may see more lawmakers around the globe suspended from the platform.
What to watch: Other platforms are likely watching to see how Facebook's handling of the situation could inform their policies.
Go deeper