Police ban annual Hong Kong vigil for Tiananmen Square massacre victims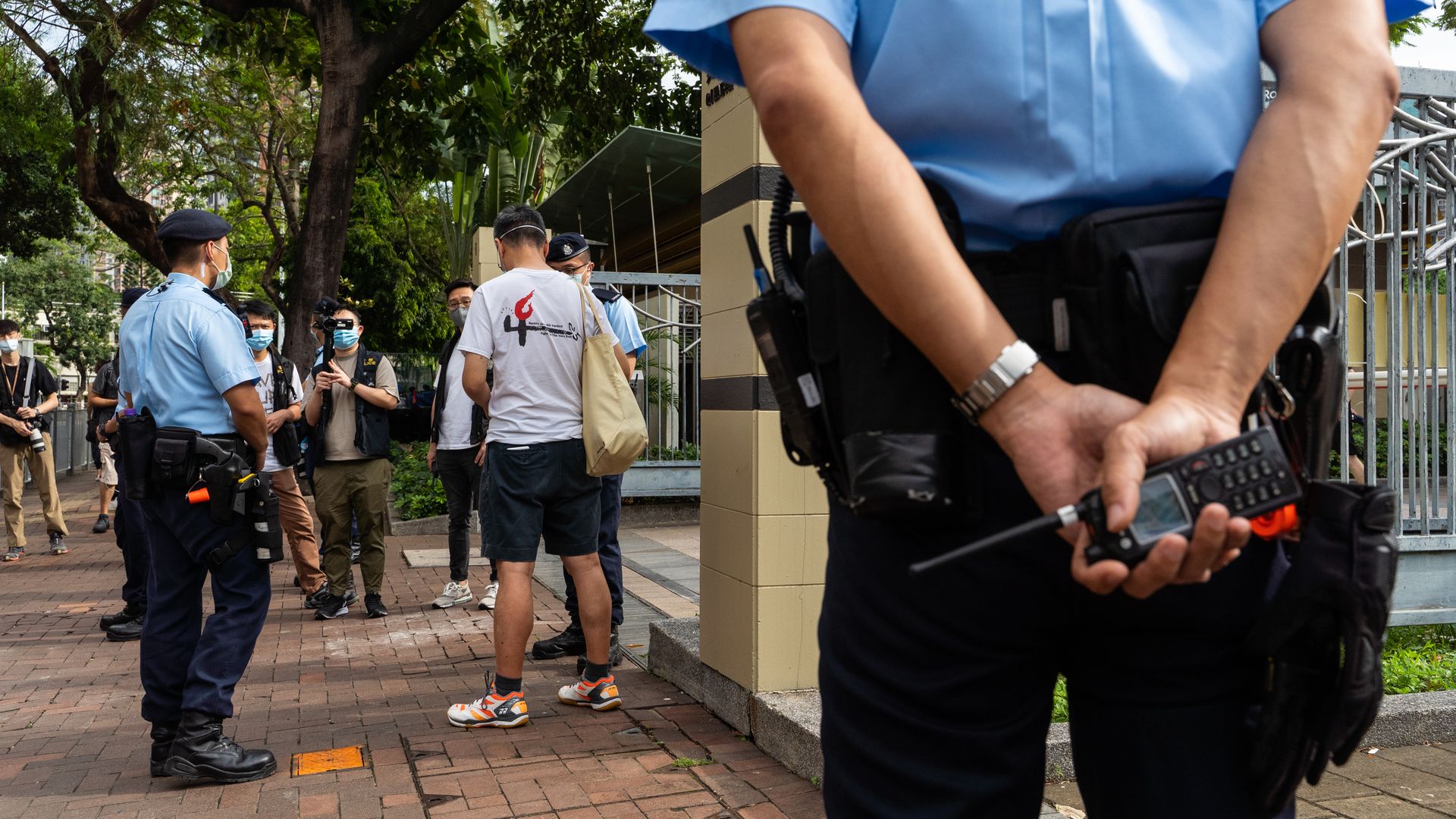 Hong Kong police on Friday arrested an organizer of the annual Tiananmen Square vigil and sealed off parts of the park where the event is usually held, according to Reuters.
Why it matters: Thousands of people typically gather in Victoria Park on June 4 to mourn those killed by Chinese troops during the bloody 1989 massacre in Tiananmen Square.
Context: The Chinese Communist Party has never allowed public vigils on the anniversary of the massacre on the mainland, but vigils were allowed in Hong Kong in the past, according to AP.
In March, China's government significantly impaired Hong Kong's democratic electoral system by passing a law designed to ensure only "patriotic" figures can run for positions of power.
Beijing also passed a security law last year that gave the government broad power to limit people's political freedom. Thousands fearing repression have fled Hong Kong to the U.K. since the law was passed.
The big picture: Friday's suppression of the planned event at Victoria Park is the latest example of the Chinese government's crackdown on rights and freedoms previously enjoyed by those living in Hong Kong.
Police arrested Chow Hang Tung, vice chair of the Hong Kong Alliance in Support of Patriotic Democratic Movements of China, early Friday morning for promoting an unauthorized assembly, according to Reuters.
The city has officially banned large gatherings because of the coronavirus pandemic, though certain gatherings, like concerts and art fairs, were allowed to take place on Friday. Life in Hong Kong, "which recorded just one new COVID-19 case on Thursday, has largely returned to normal," Reuters noted.
Authorities on Friday threatened to arrest more people, warning that anyone who took part in an unauthorized assembly could face up to five years in jail.
Still, hundreds gathered around Victoria Park, AP reported. Students at the University of Hong Kong also gathered to participate in the washing of the "Pillar of Shame" sculpture, which honors the victims of the massacre.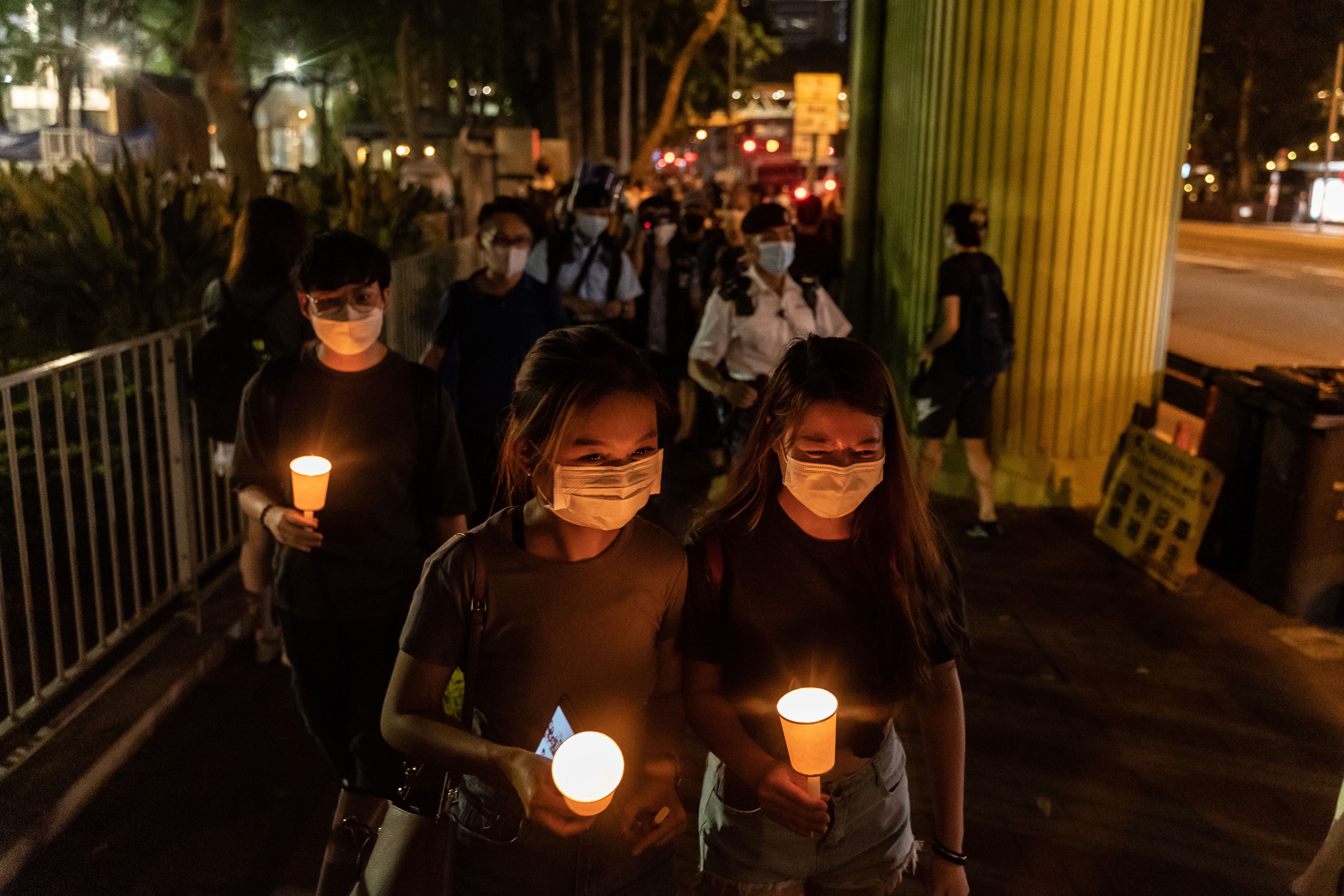 Go deeper: Blinken condemns new Hong Kong election law's "denial of democracy"
Editor's note: This story has been updated with additional information on Friday's gatherings.
Go deeper