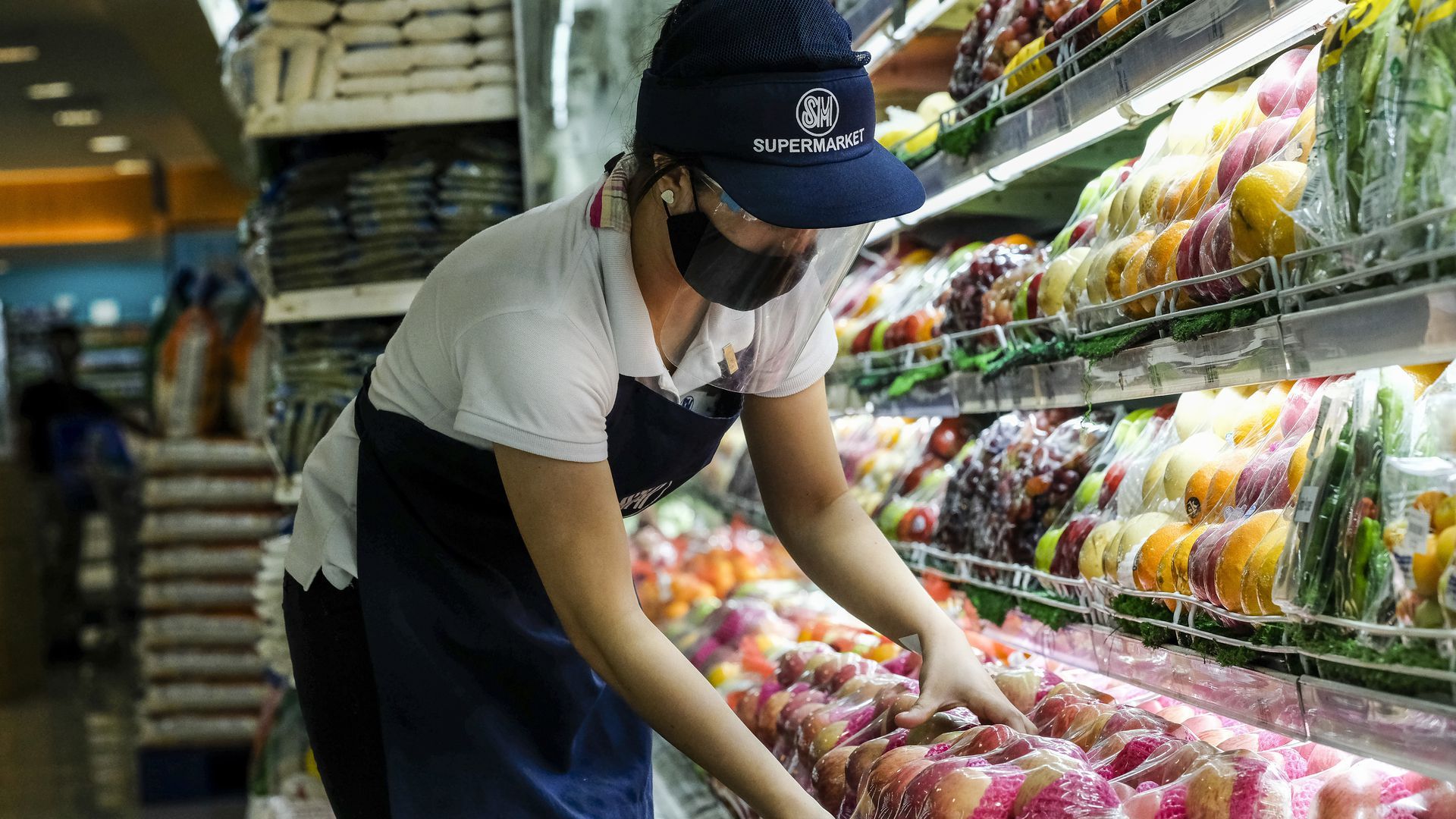 Global food prices aren't leaving any wiggle room for bad harvests or demand spikes.
The state of play: A UN index of food prices "has reached its highest since September 2011, climbing almost 5% last month," reports Bloomberg. Another tracker of "prices from grains to sugar and coffee is up 70% in the past year."
Why it matters: The real threat comes in countries where large portions of the population live close to the edge of hunger, Axios' Bryan Walsh wrote.
Even in the U.S., rising prices hit the poorest Americans, who spend more than one-third of their income on food.
"The pain could be particularly pronounced in some of the poorest import-dependent nations," Bloomberg reports.
The big picture: COVID-related labor disruptions probably aren't helping, but climate change-related shifts in precipitation and temperatures are expected to lead to more volatile food production in the coming years, Axios' Andrew Freedman tells me.
That volatility can destabilize fragile countries. This already played out, studies show, with the Syrian Civil War, which began during a severe drought.
A study found that rising temperatures in countries of origin increased the number of people seeking asylum in the EU, Axios Science editor Alison Snyder noted.
Go deeper