Biden to meet Turkey's Erdoğan for first time as president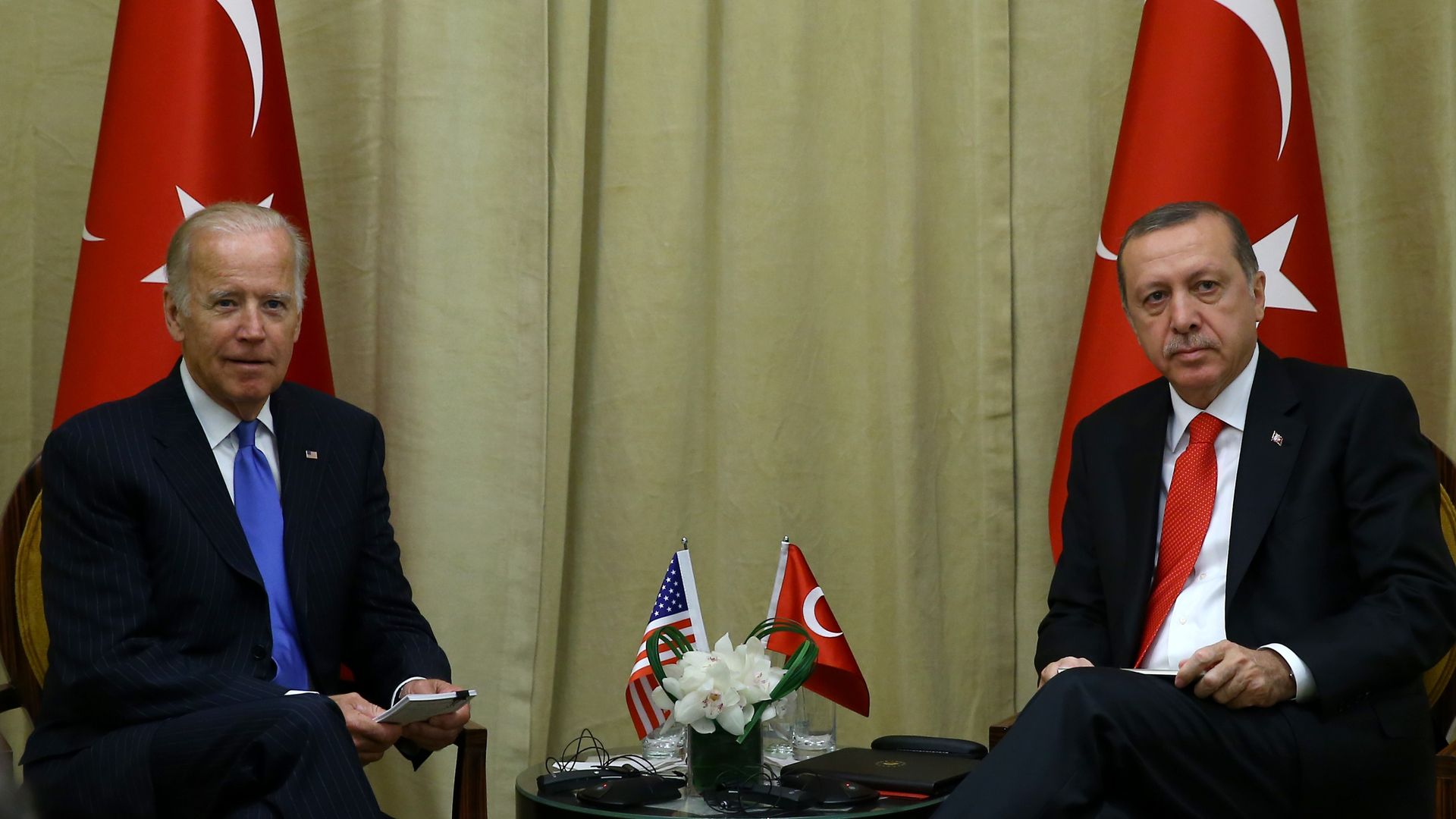 The White House announced Thursday that President Biden will meet with Turkish President Recep Tayyip Erdoğan on the sidelines of the NATO summit in Brussels, Belgium, on June 14.
Why it matters: The two leaders have had a strained relationship in the past, which has been exacerbated by Biden's decision in April to formally recognize the mass killing of Armenians by Ottoman Turkish forces as an act of genocide.
Biden's recognition of the 1915 genocide was highly controversial within Turkey and came despite a prior warning from Erdoğan that it would harm U.S.-Turkey relations.
Erdoğan in return demanded that the U.S. "look in the mirror" and threatened to recognize the U.S.'s long history of violence against Native Americans as genocide.
The two leaders also clashed during the Obama administration, with then-Vice President Biden calling Erdoğan an "autocrat" in 2014 and saying he would support the Turkish opposition's efforts to defeat him.
The big picture: Turkey has also strained its relationship with the U.S. and other NATO members through its aggressive foreign policy decisions, specifically in Syria, and its purchase of a Russian air defense system.
The Trump administration sanctioned Turkey in 2020 over the purchase and withdrew the country from its F-35 stealth fighter jet program in 2019 over fears that the system could be used to gather intelligence on the fighter jet and probe its weaknesses.
Go deeper: Biden to travel to U.K. and Brussels for first foreign trip as president
Go deeper