Biden bans U.S. investment in companies linked to China's surveillance activities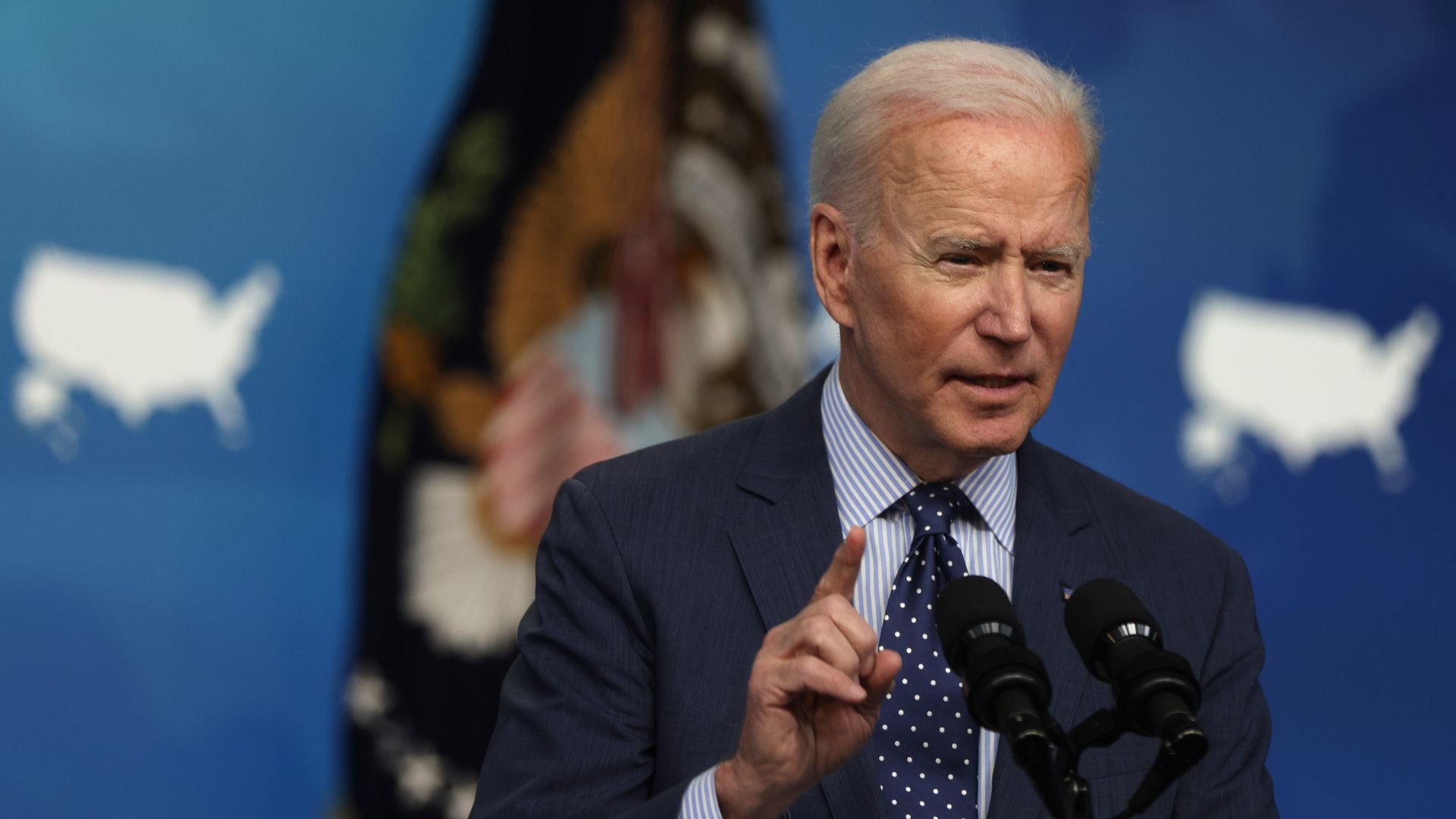 President Joe Biden issued an executive order Thursday that would ban Americans from investing in companies linked to China's military and its surveillance activities.
Why it matters: Biden's executive order is an expansion of one issued by the Trump administration in November 2020, and it shows that the Biden administration is "continuing some of the hard-line China policies left by former President Donald Trump," according to the Wall Street Journal.
The big picture: The Trump administration's executive order banned Americans from investing in 31 companies linked to the Chinese government.
Biden's executive order expands on the order, listing 59 companies and includes Chinese technology firms that make or deploy surveillance technology that contributes to the "surveillance of religious or ethnic minorities or otherwise facilitate repression and serious human rights abuses," per the White House press release.
The goal of the executive order is to "ensure that U.S. investments are not supporting Chinese companies that undermine the security or values of the United States and our allies," per the release.
The ban will take effect on Aug. 2, but investors will be allowed to conduct trades over the next year in order to divest themselves of their holdings in the banned companies, per the Financial Times.
Of note: In order to effectively crack down on China's use of surveillance technology, the U.S. would need to convince its allies in Europe, as well as Japan and South Korea, to also institute similar investment bans, the New York Times notes.
Go deeper