WSJ: SEC says Elon Musk violated settlement agreement with 2 tweets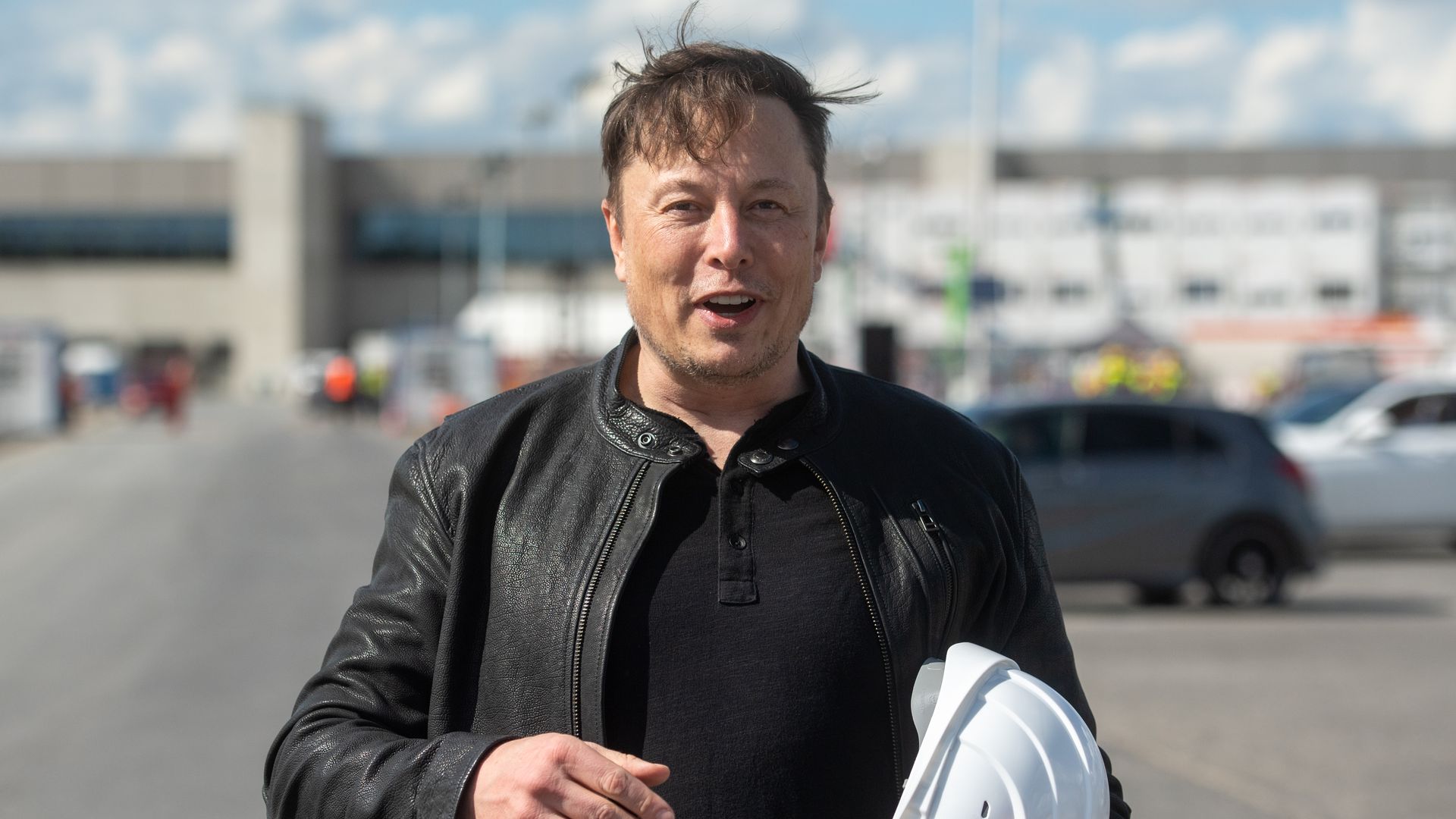 Securities regulators told Tesla Elon Musk twice violated court orders requiring company lawyers to approve his tweets before he posts, according to records obtained by The Wall Street Journal Tuesday.
Driving the news: The Securities and Exchange Commission wrote to Tesla in 2019 and 2020 saying Musk had tweeted about Tesla's solar roof production volume and its stock price without pre-approval, breaching a 2018 settlement deal, the WSJ reports.
Flashback: Tesla and Musk reached the $20 million settlement with the SEC after the regulator alleged he'd committed fraud with a tweet about a potential buyout of the firm and its stock price.
The SEC asked a federal court in 2019 to hold Musk in contempt of court over a Twitter post. The two sides later agreed to modify the requirements in relation to "communications about production figures, new business lines and the company's financial condition," the Journal notes.
What they're saying: Tesla told the SEC in 2019 that Musk's tweet that August about ramping up production solar roof production to "1000 solar roofs/week by end of this year" was "wholly aspirational," so the requirement didn't apply, according to the WSJ.
The company said a May 2020 tweet in which Musk stated that the "Tesla stock price is too high imo," was just his "personal opinion."
Tesla and the SEC did not immediately respond to Axios' request for comment.
Go deeper: Elon Musk says he decides when to submit his tweets for Tesla's approval
Go deeper