Taiwan chip giant starts work on Arizona plant as global shortage continues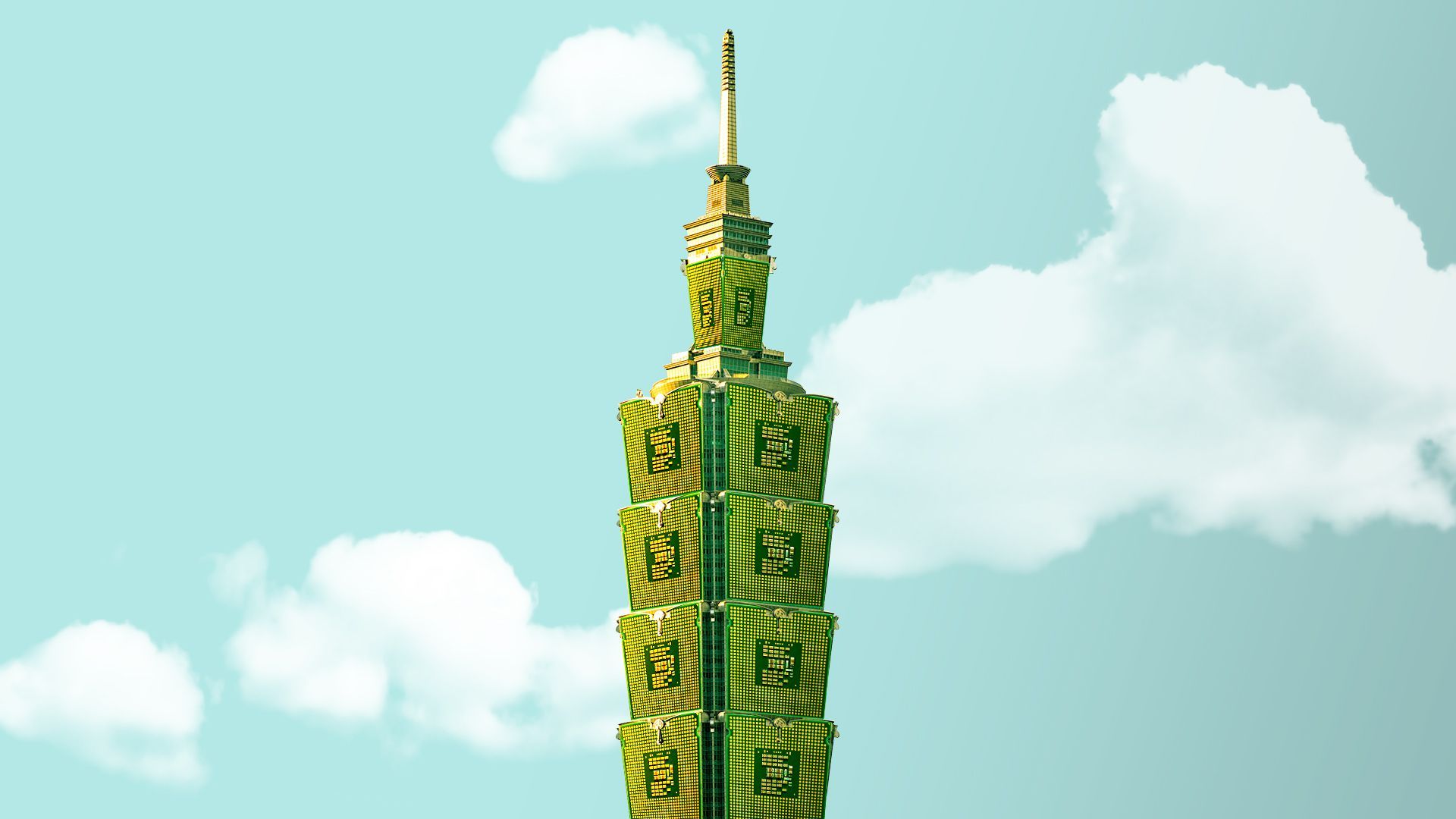 Chipmaker Taiwan Semiconductor Manufacturing has started work on a $12 billion semiconductor manufacturing plant in Arizona. The move is part of what's expected to be a flurry of new U.S. construction due to a global shortage, combined with the prospect of government subsidies.
Why it matters: Computer chips are seen as vital for both national security and economic prosperity. The U.S., once responsible for 36% of global output, now accounts for only a third of that.
Driving the news: TSMC announced the start of Arizona construction at a company event in Taiwan Monday, per Reuters, with CEO C.C. Wei saying that volume production from the plant will begin in 2024.
Flashback: A highly touted deal with Foxconn in the early days of the Trump administration to build a massive LCD-making operation in Wisconsin fizzled, with the company agreeing in April to create a much smaller operation there.
The big picture: A global chip shortage has made semiconductors a hot topic of conversation, but the industry remains heavily concentrated in Taiwan and Korea, especially for the most advanced chips.
Congress has authorized billions of dollars in funding to spur domestic chip production, but has yet to pass a bill actually providing the funds.
U.S. chip leader Intel has also said it wants to reinvest in its domestic manufacturing capacity, announcing a $20 billion effort to build two new plants in Arizona and $3.5 billion in new investment to expand its chipmaking operations in New Mexico.
Yes, but: Investments made now will take years to bear fruit and sustained investment will be needed to keep the U.S. competitive for the long term.
Go deeper