Study: Stimulus checks helped keep Americans afloat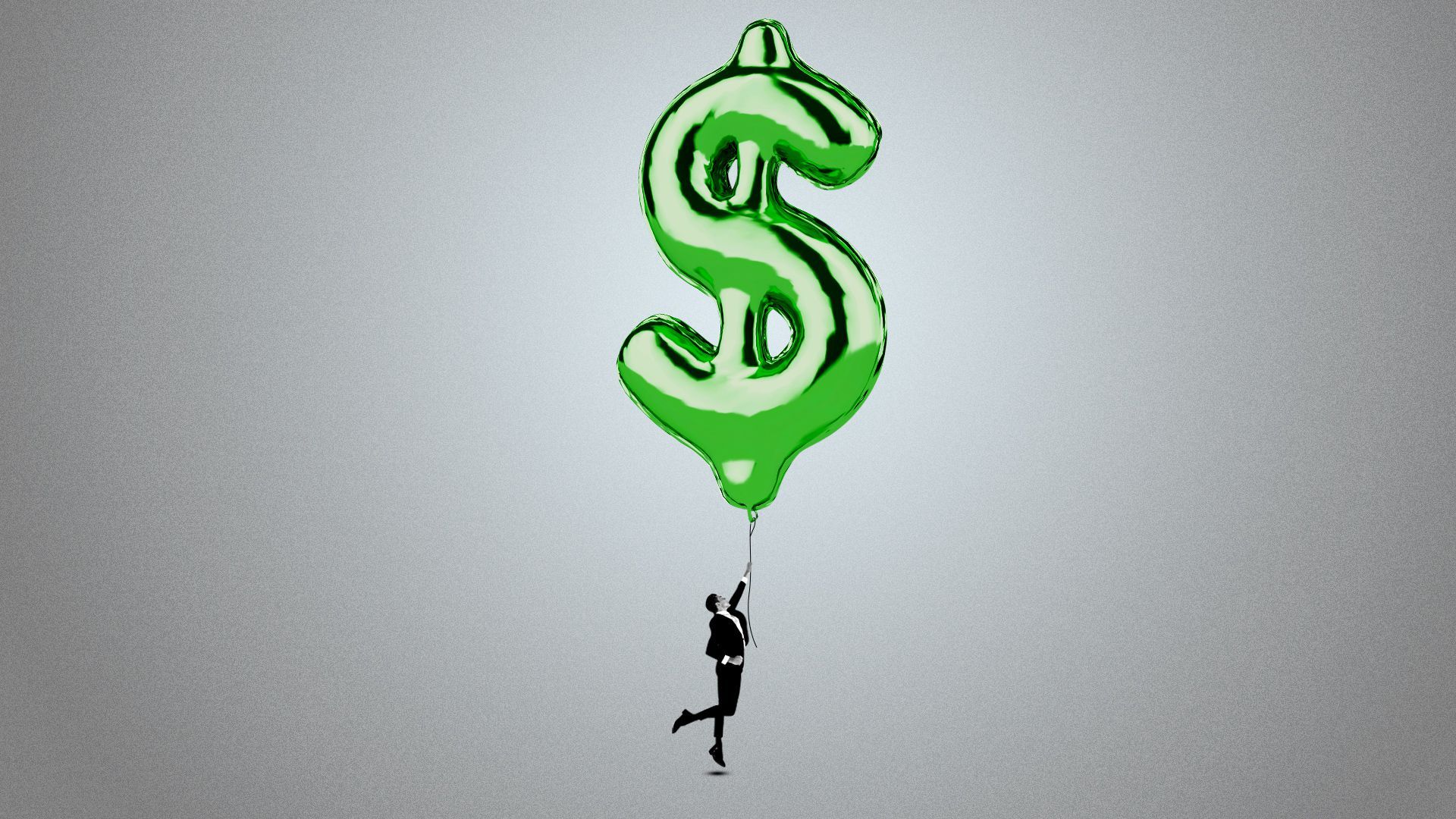 Stimulus checks carved out by two major U.S. COVID relief bills — one signed by then President Trump last December and one by President Biden in March — helped many Americans avoid disaster, a new University of Michigan study analyzing census data finds.
Why it matters: More Americans were able to afford food and pay for standard household expenses after stimulus checks were distributed by the IRS in January and April, the analysis found.
Yes, but: Scott Winship, director of poverty studies at the American Enterprise Institute, questioned how reliable the census data is, per the New York Times . He noted that "fewer than one in 10 of the households the government contacts answer the biweekly surveys."
"He also argued that hardship would have fallen anyway, since the last round of stimulus checks coincided with tax season, which sends large sums to low-wage workers through tax credits," per the Times.
Zachary Parolin, a researcher at Columbia University, said that about half the country's decline in poverty would have taken place without pandemic relief, primarily because of earned-income and child tax credits.
What they found: Adults with children and people in households with annual incomes less than $25,000 benefitted most from direct coronavirus relief in the two bills, the study found.
Respondents to the Census Household Pulse Survey reported lessened anxiety and depression after the bills were passed.
What to watch: The expanded monthly child tax credit introduced in Biden's $1.9 trillion COVID relief package will begin arriving in parents' bank accounts on July 15, according to the White House.
Go deeper