Substack plots growing global footprint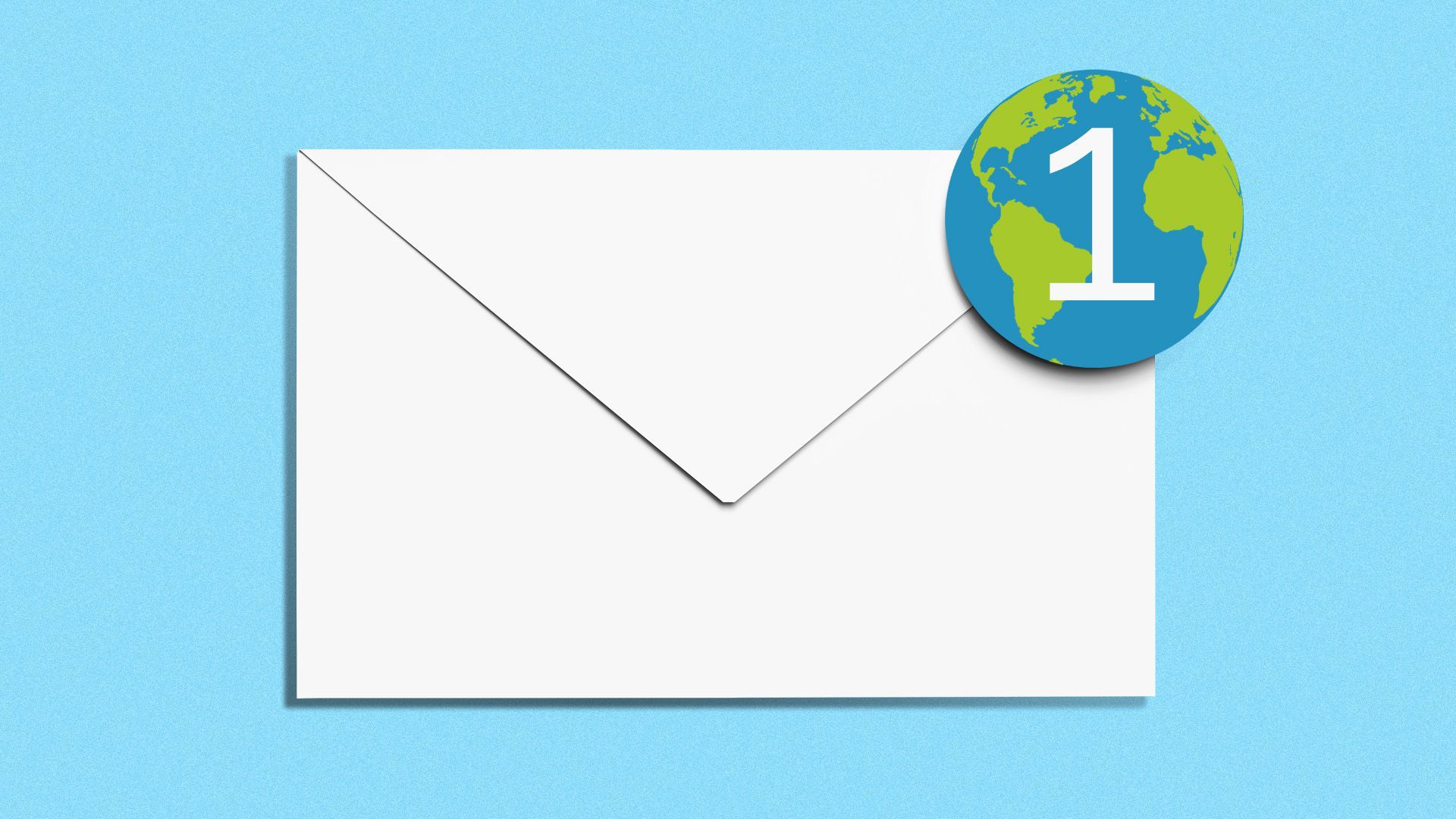 Substack now has hundreds of newsletters from journalists based outside the U.S., co-founder Hamish McKenzie tells Axios.
Details: The company is looking to expand its international footprint in the coming months, and will start hiring more people with experience in expanding businesses globally.
The company recently raised $65 million in new venture capital funding that would value the company at around $650 million.
It currently has more than 500,000 paid subscribers across its network of thousands of newsletters, with the top 10 writers collectively making more than $15 million annually.
Driving the news: Substack has selected 12 journalists to be awarded $1 million total to jumpstart local newsletters on the platform — half of them coming from communities abroad.
The new funding will support local newsletter journalists from Romania, Ghana, Brazil, U.K., Taiwan and Australia as they look to establish their publication and build a subscription base.
The program also includes subsidized access to health insurance, design services, and other benefits, in addition to the cash advances.
Be smart: Expanding internationally presents some technological challenges, but McKenzie sees Substack's core philosophy and business model being applicable to any market in the world.
"We don't think there's any reason that something that works in Washington D.C., for example, won't work in Ethiopia — the same principles hold," says McKenzie.
"Where there's an audience of people hungry enough for quality coverage and information that's willing to pay then this model can work."
For now, he says, there's strong international growth already in English-speaking countries, like the UK, Canada, Australia, and New Zealand. And Substack is starting to see momentum pick up in places like Brazil and India.
Examples of newsletters that have done well internationally include Chinese Characteristics by Lillian Li in China, Afrobeats Intelligence by Joey Akan in Nigeria, Rak höger by Ivar Arpi in Sweden, Webworm by David Farrier in New Zealand, and Riyadh Bureau by Ahmed Al Omran in Saudi Arabia.
Between the lines: Expanding internationally presents some new obstacles, including how to build payment systems that work abroad and how to build the platform to handle different languages.
Substack is available to writers in many different languages, but the platform doesn't yet technologically support languages that read right to left.
While McKenzie doesn't see payment processing being a long-term impediment to the company's growth, adjustments may be needed for the company's subscriber minimums.
"Five dollars in the U.S. is a reasonable price, but in, let's say, Nigeria, it may be totally different," he said. "There will have to be some adjustments there."
Still, McKenzie says the company hasn't discussed changing the 10% cut it takes from writers that charge subscription fees, even as it expands deeper into markets abroad. 'I don't think it would be the blocker for people starting out."
The big picture: Substack launched in San Francisco, buts its three co-founders all hail from countries outside of the U.S.
McKenzie says accessible business journalism is ripe for disruption, especially in local communities abroad.
"Politics was always a big part of blogosphere, and they get a lot of attention ... but they are only a tiny sliver of what's going on in Substack in total."
Go deeper