What to know about Naomi Osaka's French Open withdrawal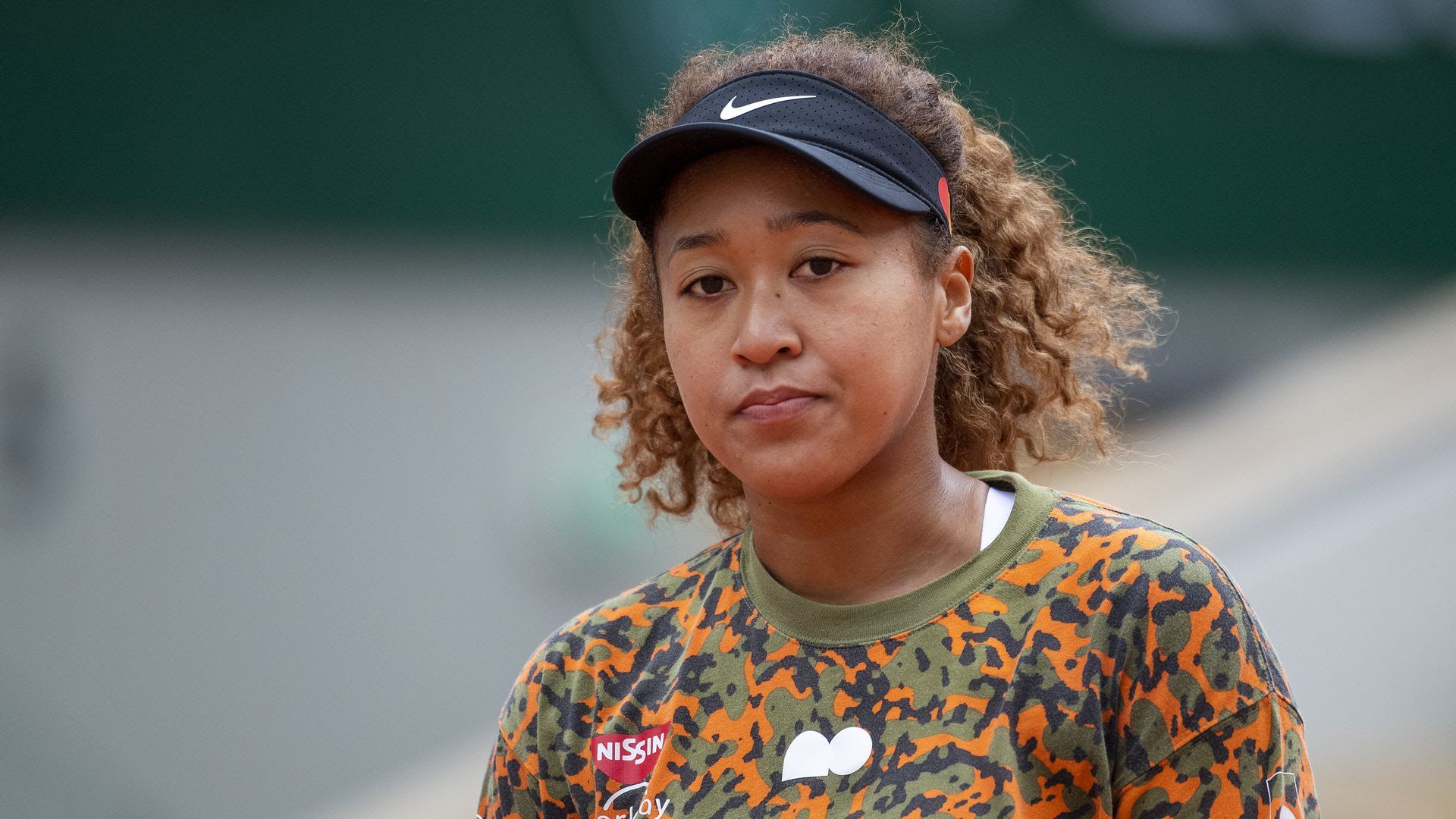 Naomi Osaka pulled out of the French Open on Monday amid controversy over her decision to not participate in press conferences at the tournament.
Catch up quick: Osaka announced last week that she would skip the media sessions, saying, "I've often felt that people have no regard for athletes mental health and this rings very true whenever I see a press conference or partake in one."
This resulted in a $15,000 fine by Roland Garros, which posted a now-deleted photo of other athletes doing media hits with the caption, "They understood the assignment."
Osaka's older sister, Mari, took to Reddit on Sunday to explain that Naomi's refusal to speak with media started with criticism over her performance on clay, which "shattered" her confidence.
What she's saying: In her withdrawal announcement, Osaka said she suffers from depression. That changed the tone in a major way, as her pre-tournament complaints had seemed more focused on athlete-media relations and reforming press conferencess.
"This isn't a situation I ever imagined or intended when I posted a few days ago. I think now the best thing for the tournament, the other players and my well-being is that I withdraw."
"I never wanted to be a distraction and I accept that my timing was not ideal and my message could have been clearer."
"The truth is that I have suffered long bouts of depression since the U.S. Open in 2018 and I have had a really hard time coping with that."
"Though the tennis press has always been kind to me ... I am not a natural public speaker and get huge waves of anxiety before I speak."
"So here in Paris I was already feeling vulnerable and anxious so I thought it was better to exercise self-care and skip the press conferences."
Can't make this up ... The head of the French Tennis Federation read a short pre-prepared statement on Monday, saying he was "sorry and sad" for Osaka, then refused to take questions from the media.
What they're saying:
Serena Williams: "I wish I could give her a hug. ... Everyone is different, and everyone handles things differently. You just have to let her handle it the way she wants to, in the best way she thinks she can."
Martina Navratilova: "Above all, it's just really sad: for her, for the tournament, for the sport. She tried to ... lessen a problem for herself and instead she just made it much bigger than it was in the first place."
Patrick McEnroe: "In the long term, certainly you can't have players just deciding to do whatever they want to do. ... [But] you can make some possibilities to try to change them, which I think she is doing."
Meanwhile, on the court ... Williams starred in the French Open's first-ever night session, and No. 4 Dominic Thiem lost in the first round.
Go deeper