Kamala Harris steps up focus on small business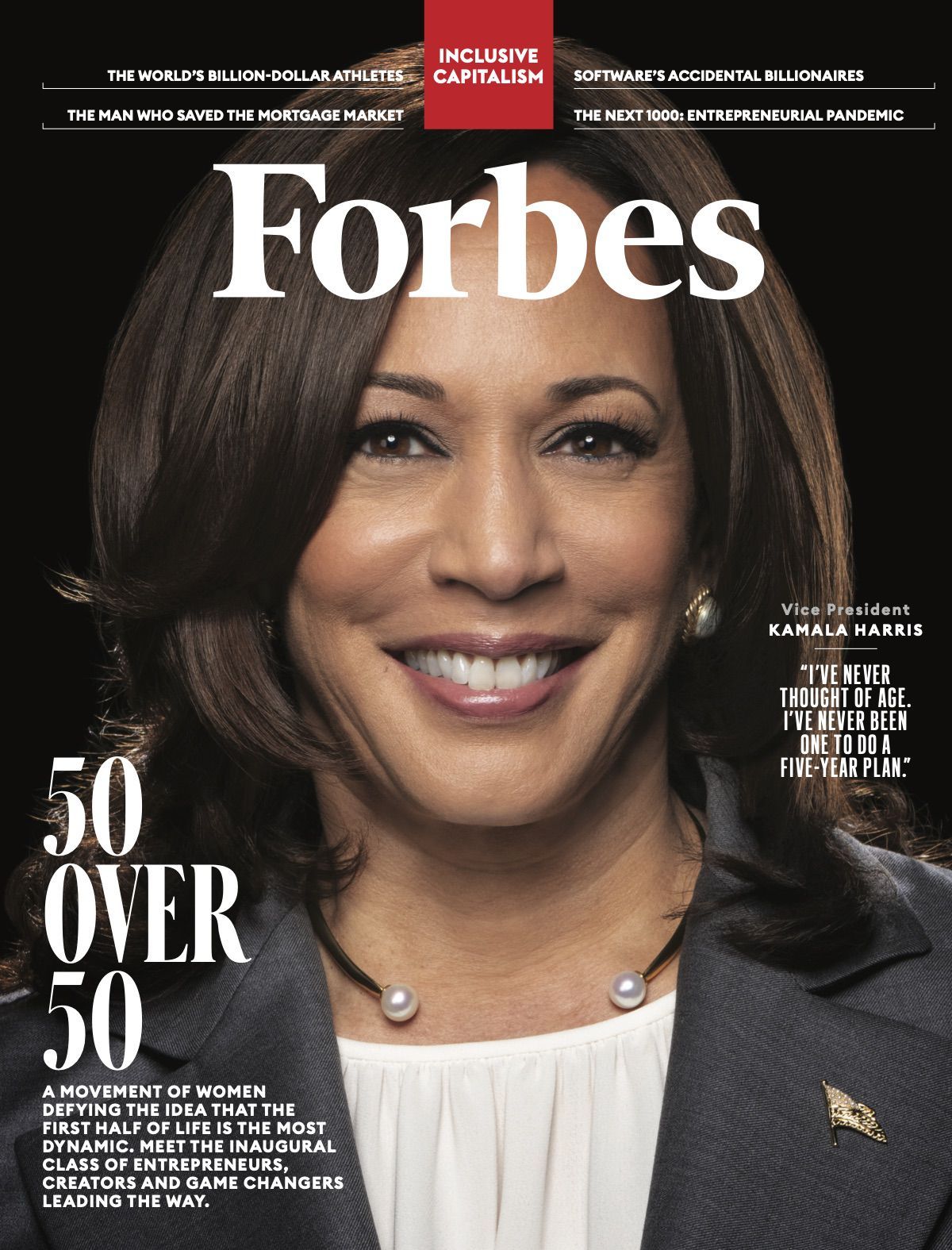 Vice President Harris is increasingly emphasizing policies supporting small businesses and entrepreneurship, from engaging bank CEOs, to working with Treasury Secretary Yellen on increasing capital for underserved small business owners, officials tell me.
Driving the news: Harris has crisscrossed the country to meet with small businesses to highlight the benefits in the American Rescue Plan, which allocated $60 billion to small businesses.
In an essay in Forbes' "50 Over 50" issue, out today, Harris (56) writes:
The pandemic has exposed the flaws and the fissures in our economy. … Today, our nation must reimagine our economy so that every American entrepreneur can launch and grow an enterprise. It is in this reimagining that we will remain competitive — and come out of this pandemic stronger."
What we're watching: Harris will be on MSNBC's "Morning Joe" on Tuesday for an interview with Mika Brzezinski. Harris shares this advice for women she mentors:
"I eat 'no' for breakfast. So have I been told, many times during my career, things from 'you are too young, it's not your turn, they are not ready for you, no one like you has done it before' — I have heard all of those things many times over the course of my career, but I didn't listen." Watch a preview.
Go deeper