U.S. Chamber of Commerce: Worker shortage is "urgent crisis"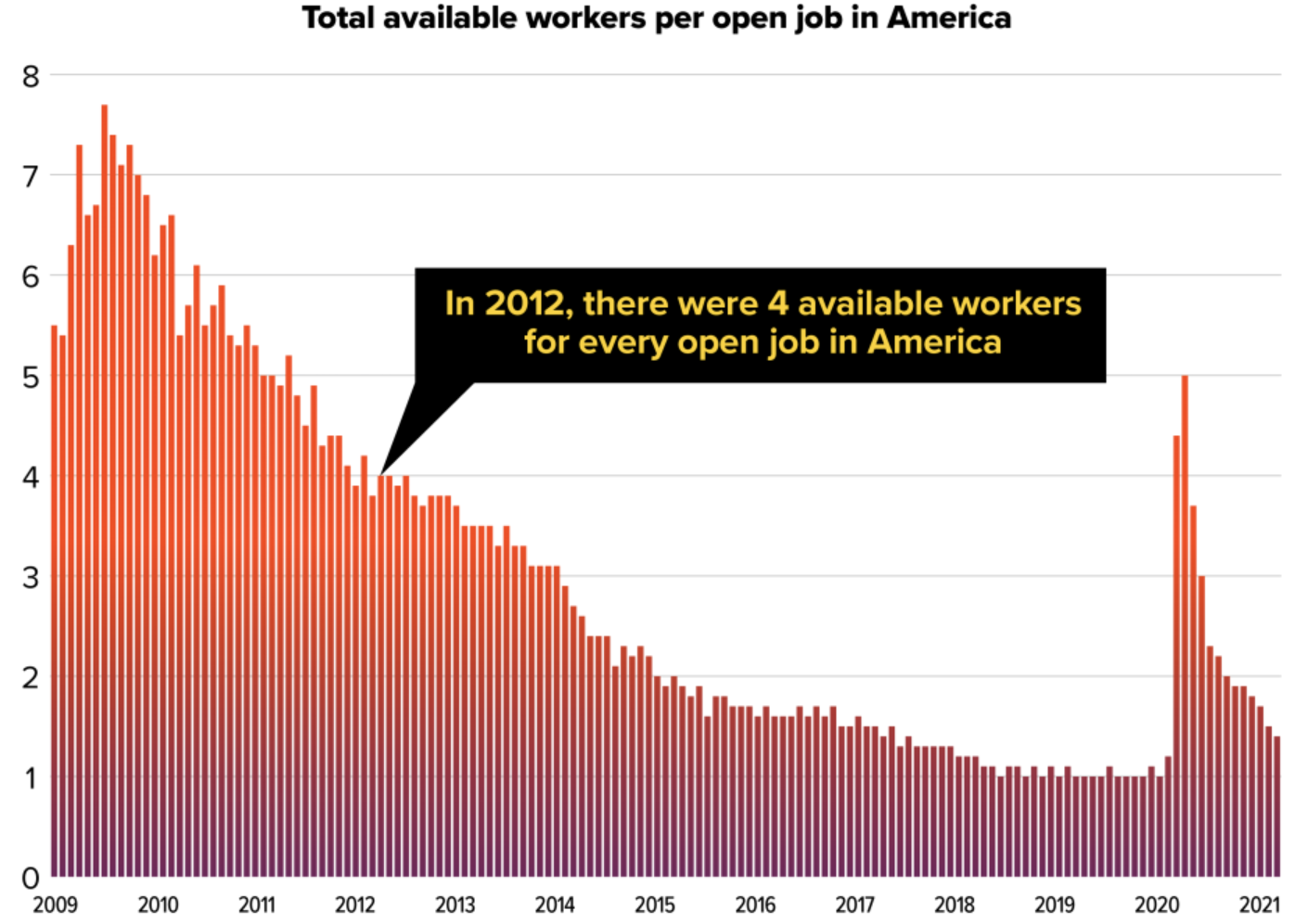 The U.S. Chamber of Commerce today will launch America Works, a plan to mobilize industry and government to alleviate what the group calls "America's deepening worker shortage crisis."
"This is Operation Warp Speed for jobs," said Suzanne Clark, the Chamber's president and CEO. "As we stand on the cusp of what could be a great American resurgence, a worker shortage is holding back job creators across the country."
The Chamber says in today's announcement that there are now half as many available workers for each open job across the country as there were on average over the past 20 years — 1.4 vs. 2.8. (Graphic above.)
Clark said: "The worker shortage is a national economic emergency, and it poses an imminent threat to our fragile recovery and America's great resurgence."
Go deeper