Biden proclaims day of remembrance on 100th anniversary of Tulsa massacre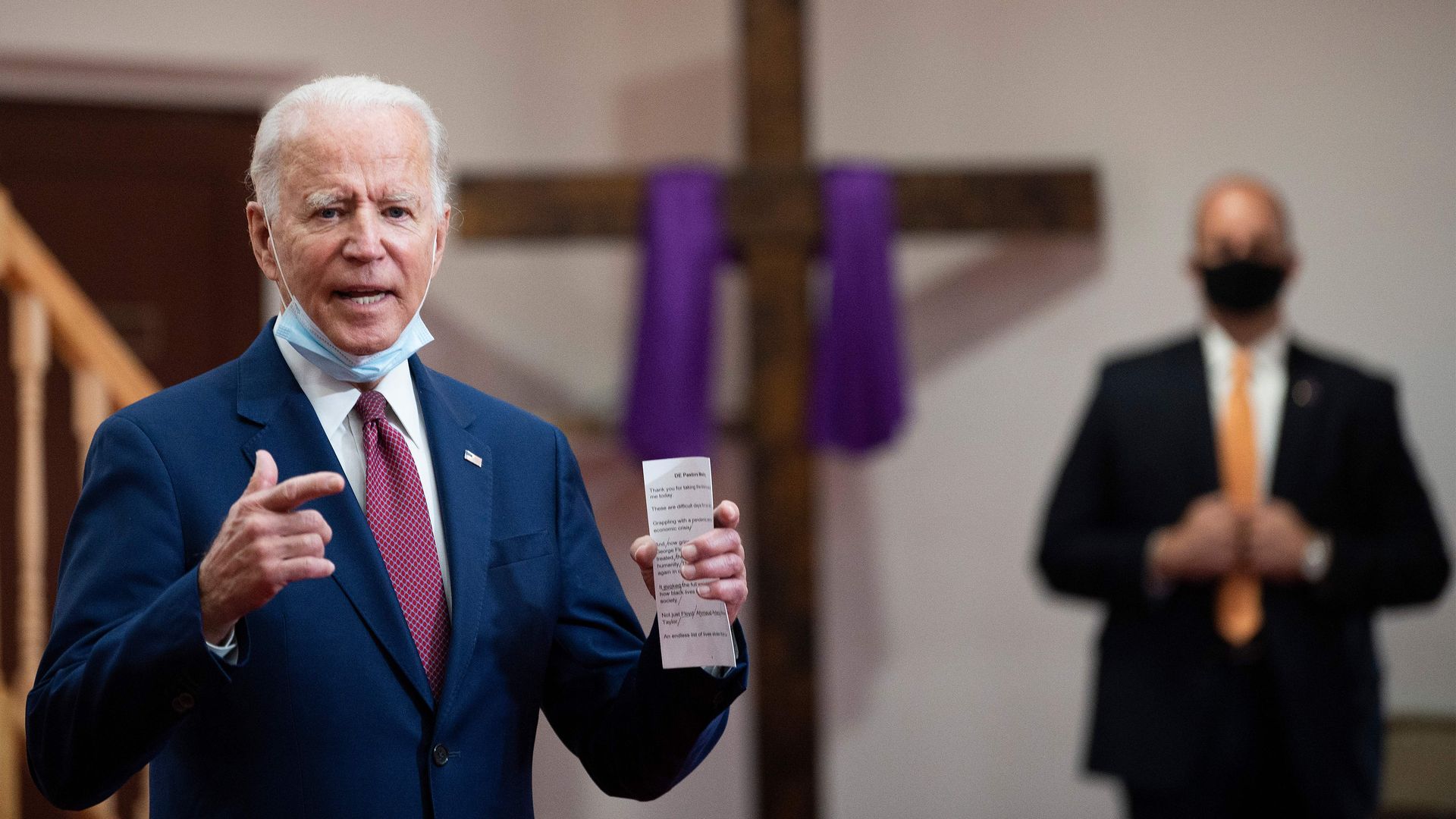 President Biden issued a proclamation to commemorate the 100th anniversary of the Tulsa Race Massacre and declared Monday to be a "Day of Remembrance."
Driving the news: Biden said he wanted Americans to reflect on "this solemn centennial" the "deep roots of racial terror in our nation and recommit to the work of rooting out systemic racism across our country."
What else he's saying: Biden said with the proclamation, he was committing to the descendants and survivors of the rampage by white supremacists, who killed as many as 300 Black Americans in the-then thriving Black neighborhood of Greenwood, and that "this Nation that we will never forget."
"We honor the legacy of the Greenwood community, and of Black Wall Street, by reaffirming our commitment to advance racial justice through the whole of our government, and working to root out systemic racism from our laws, our policies, and our hearts," he said.
"The Federal Government must reckon with and acknowledge the role that it has played in stripping wealth and opportunity from Black communities."
Go deeper