Memorial Day celebrations back in full force as COVID cases drop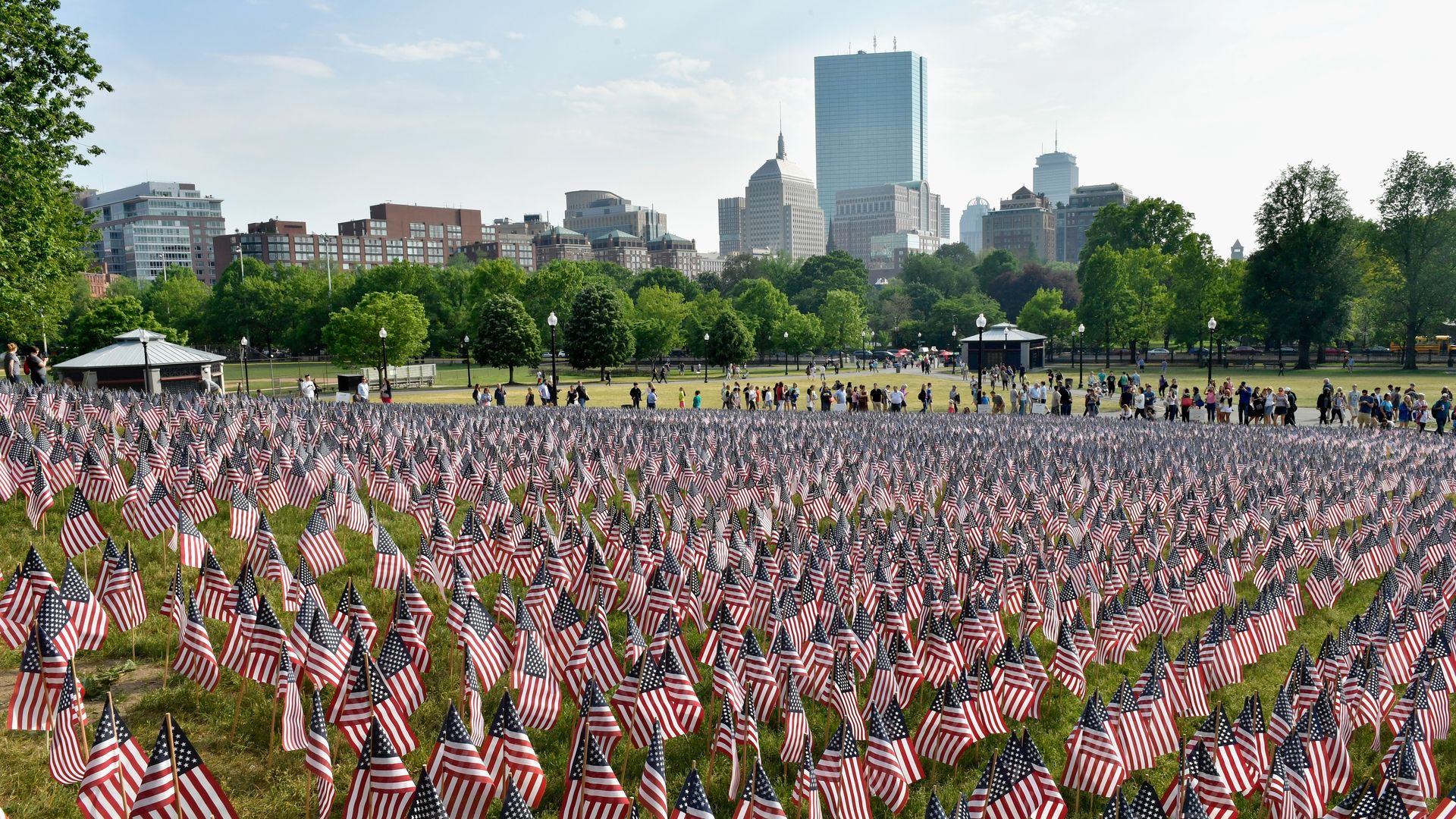 Memorial Day celebrations will look more like they used to this year, as falling COVID-19 cases and the easing of health restrictions nationwide will allow veterans and families to gather together to mark the day.
Why it matters: The start of the pandemic last spring restricted or even cancelled many of the events that traditionally take place around the country to pay tribute to fallen veterans.
The 2021 memorials will be made more somber by the coronavirus pandemic, which has killed more than 12,000 veterans, according to data from the Department of Veterans Affairs.
The big picture: Celebrations this year will be larger than the scaled-back events that dominated 2020, per the Associated Press.
Last year, the Boston Common's memorial flag garden only placed 1,000 flags to commemorate the holiday. This year's flag garden will be back to having 37,000 U.S. flags, according to AP.
"This Memorial Day almost has a different, better feeling to it," Craig DeOld, a 50-year-old retired captain in the Army Reserve, told the AP. "We're breathing a sigh of relief that we've overcome another struggle, but we're also now able to return to what this holiday is all about — remembering our fallen comrades."
Of note: Jeremy Butler, a Navy Reserve officer who leads the Iraq and Afghanistan Veterans of America advocacy group, said that the isolation of the pandemic was especially hard for veterans, who often "depend on kinship with fellow service members to cope with wartime trauma," per AP.
"We're reuniting now, but it's been an extremely challenging year," Butler told the wire service. "To have those connections cut off — the counseling sessions, the VA appointments, social events with other vets — those are so important to maintaining mental health."
Go deeper