Updated May 29, 2021 -

World
Biden administration to reimpose sanctions on Belarus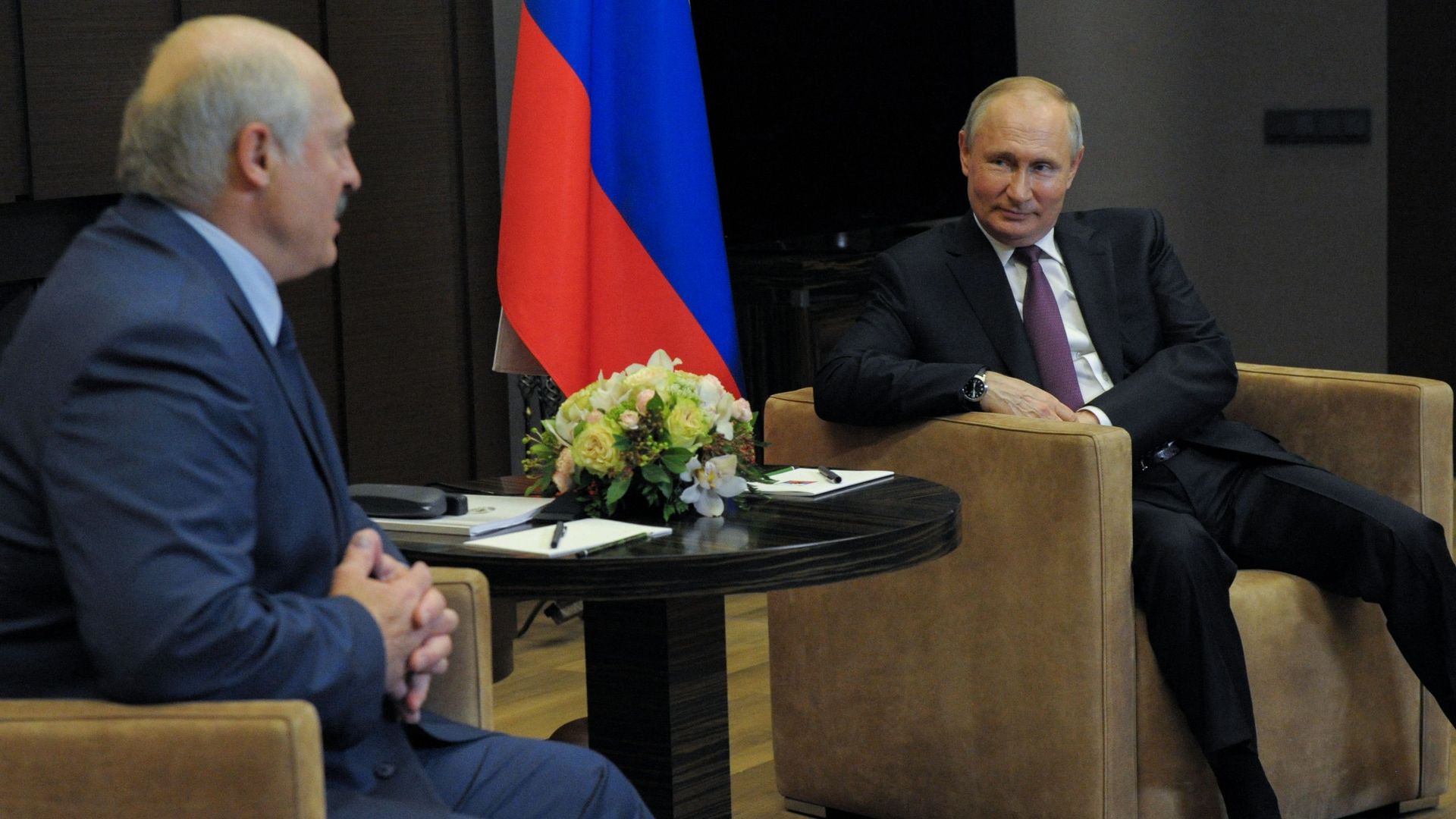 The Biden administration on Friday announced new crackdowns against Belarus as punishment for forcing down a Ryanair flight to arrest an opposition journalist.
The big picture: The announcement comes hours after Aleksandr Lukashenko met with ally Vladimir Putin in Sochi. President Biden will be meeting with his Russian counterpart in Geneva on June 16.
Details: The United States on June 3 will reimpose full blocking sanctions against nine state-owned companies, which had previously been granted sanction relief "under a series of General Licenses by the Treasury Department."
Belarus has been a target of U.S. sanctions in the past, particularly after Lukashenko claimed victory in a highly disputed election last summer and authorized violent crackdowns on protestors.
The European Union announced earlier in the week that it would impose additional economic sanctions following the hijacking.
The Treasury Department is also working on a new executive order, which would provide Biden further latitude to increase sanctions against the Lukashenko government and its allies.
The White House reiterated its continued cooperation with its European allies, as well as the State Department's travel warning for U.S. citizens.
The statement also includes the Federal Aviation Administration's advisory for U.S. passenger airlines to "exercise extreme caution" when flying over Belarus.
What they're saying: "We call on Lukashenka to allow a credible international investigation into the events of May 23, immediately release all political prisoners, and enter into a comprehensive and genuine political dialogue with the leaders of the democratic opposition and civil society groups that leads to the conduct of free and fair Presidential elections under OSCE auspices and monitoring," White House press secretary Jen Psaki said in a statement on behalf of the White House.
Go deeper ... Biden: U.S. will coordinate with the EU on Belarus response
Go deeper