Germany for first time recognizes mass killings in Namibia as genocide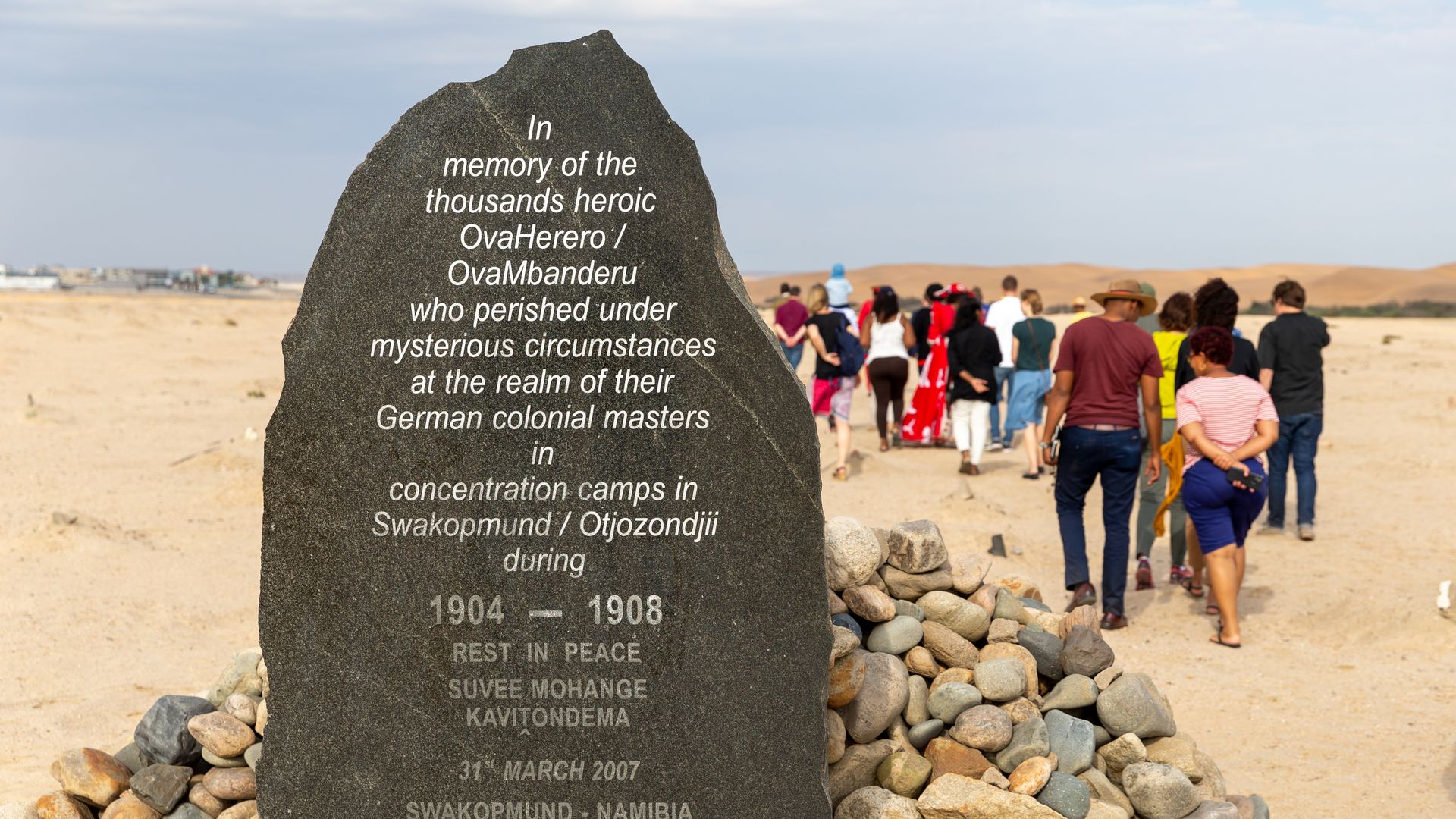 Germany on Friday formally recognized and said it would ask for forgiveness for the early 20th century genocide of the Herero and Nama people in present-day Namibia.
Why it matters: It is the first time Germany has acknowledged the mass killings as genocide. The move comes after six years of negotiations between the German and Namibian governments, per the New York Times.
"As a gesture of recognition of the immeasurable suffering inflicted on the victims, we want to support Namibia and the victims' descendants with a substantial program of 1.1 billion euros [$1.3 billion] for reconstruction and development," German Foreign Minister Heiko Maas said Friday.
Background: Germany occupied Namibia from 1884-1915.
Between 1904 and 1908, German soldiers killed tens of thousands of people who were part of the Herero and Nama ethnic groups, who "launched the biggest — and last — rebellion against the occupiers who had taken their lands," according to the Times.
Historians estimate that up to 75% of the Herero and half of the Nama populations were killed.
The United Nations and historians have long described the mass killings as the first genocide of the 20th century, per Reuters.
What they're saying: Namibian President Hage Geingob called the move "historic," but Herero paramount chief Vekuii Rukoro said the agreement between the two governments was "an insult" due to its lack of reparations, per Reuters.
"That's a black cat in the bag instead of reparations for a crime against humanity," Rukoro told the news agency. "No self-respecting African will accept such an insult in this day and age from a so-called civilized European nation."
Go deeper: Europe confronts its colonial past as movement to return looted relics grows
Go deeper