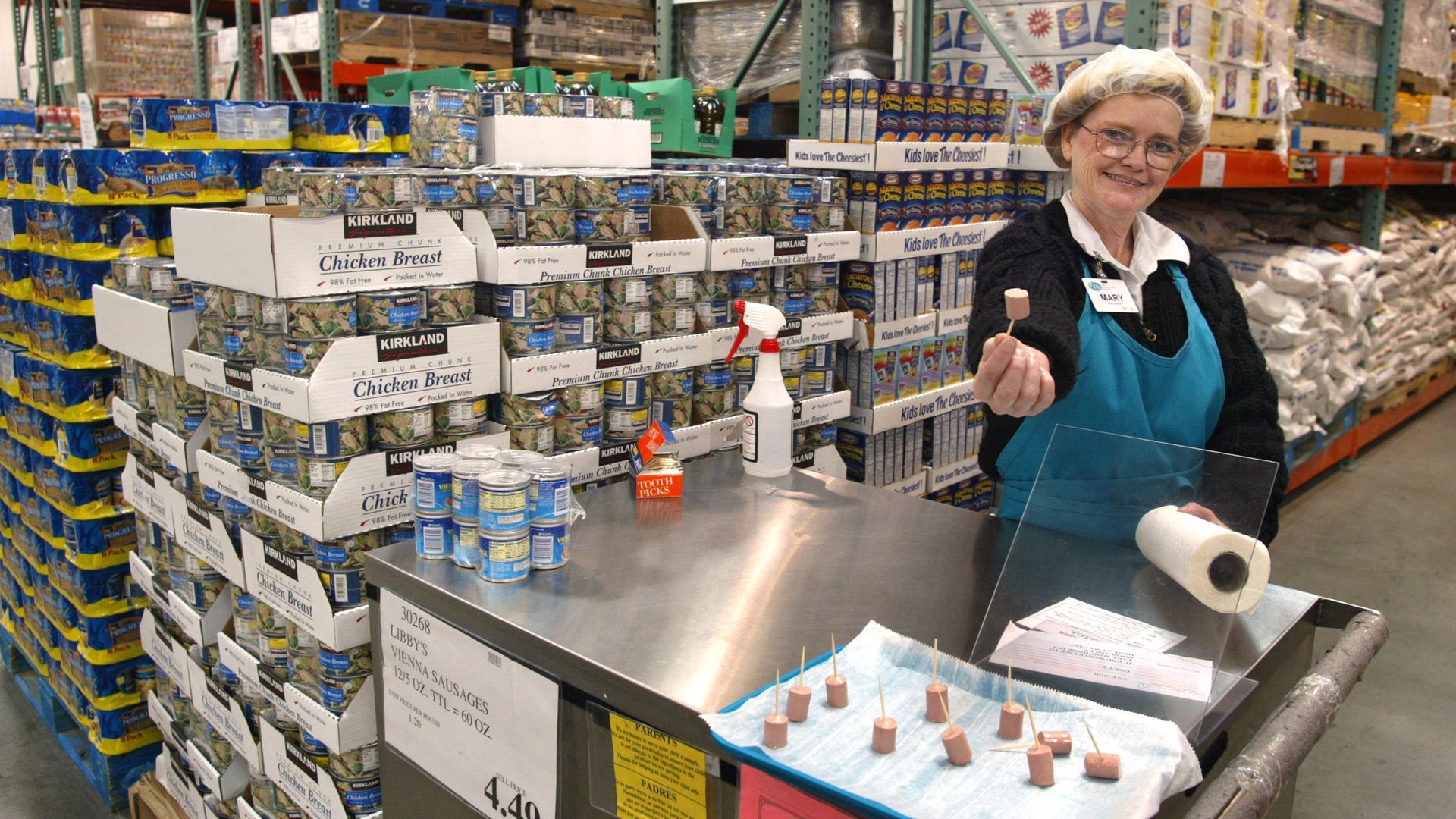 Costco said on a recent earnings call that it's bringing back free food samples in its aisles — a beloved quirk of the warehouse stores that an aggressive shopper can turn into a meal.
Why it matters: Costco said safety protocols will be added, "including all samples prepared behind plexiglass, prepared in smaller batches for better safety control, and [distributed] to members one at a time."
It'll happen in phases, with 170 of Costco's 550 locations bringing back "full sampling" next week, and the rest likely to join by month's end.
Last summer, Costco brought back free samples of prepackaged items.
Go deeper