How CEOs got raises amid COVID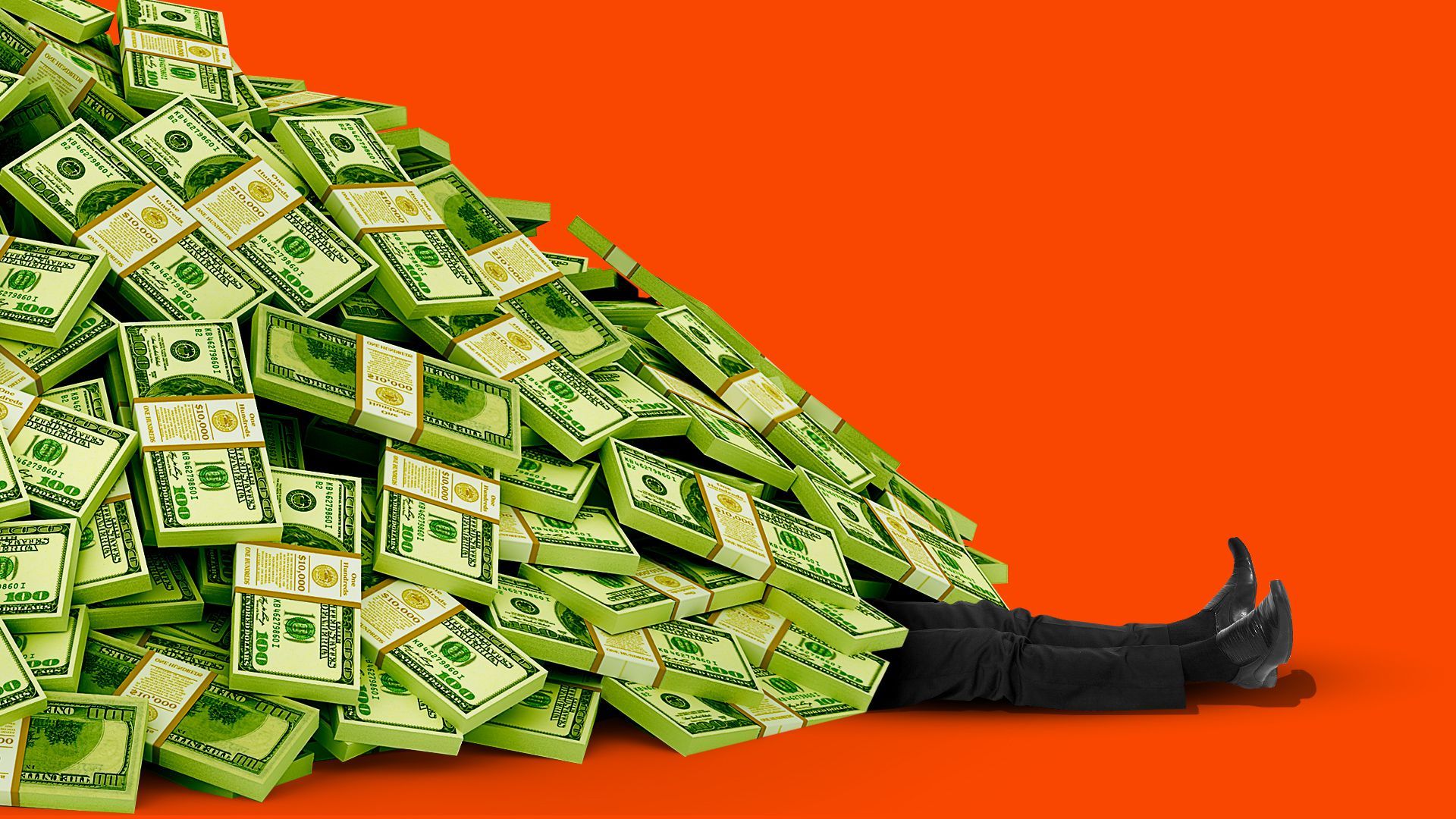 Many corporate boards made mid-pandemic changes to the intricate formulas that determine CEO pay, with directors declaring that COVID was an extraordinary event beyond executives' control, AP reports.
Why it matters: As a result, pay packages rose last year for CEOs of the biggest companies, even though the pandemic sent the economy to its worst quarter on record.
The median pay package for a CEO at an S&P 500 company hit $12.7 million in 2020, according to data analyzed for AP by Equilar. (That means half of the 342 CEOs in the survey made more, and half made less.)
61% of the CEOs got a boost in compensation last year.
How it works: Several CEOs took high-profile salary cuts as an act of shared sacrifice. Roughly one of every five CEOs in this year's survey had a smaller salary for 2020 than the year before.
But salary is often a minor piece of a CEO's total compensation, which is derived from notoriously complex formulas. Each year, companies fill pages of their proxy statements with charts and footnotes showing how the bulk of their CEO's pay rises and falls with corporate performance.
That nuanced area is where many companies adjusted levers.
Go deeper