Biden administration sides with states in drug import lawsuit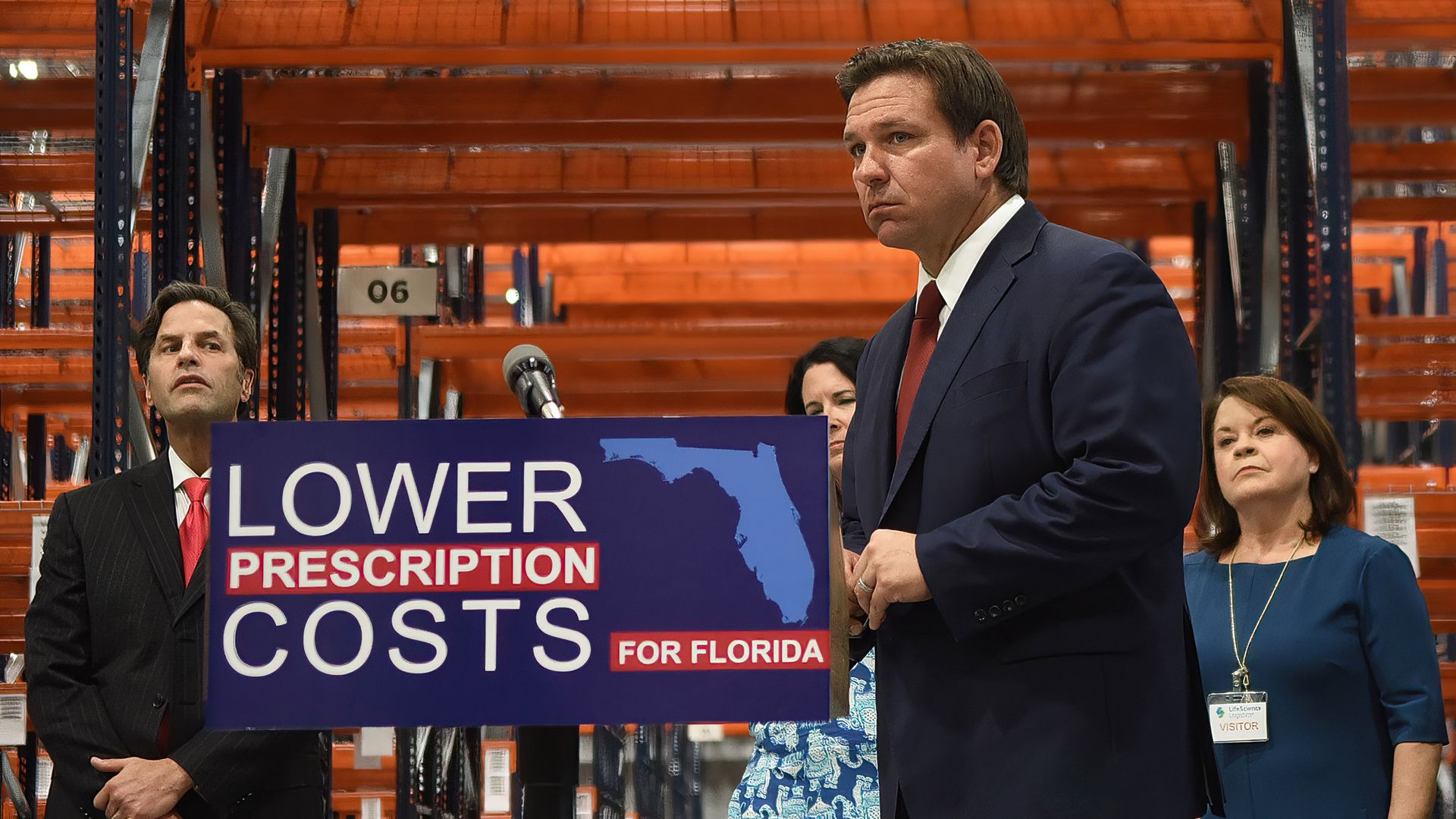 The Biden administration filed a motion in federal court on Friday to dismiss a lawsuit looking to prevent the import of Canadian prescription drugs, which have lower prices because the country limits how much drugmakers can charge.
The state of play: By moving to toss the U.S. drug companies' lawsuit, the White House is siding with Florida and New Mexico, states that are applying to import Canadian prescriptions, Politico reports.
Details: The lawsuit, filed by the drug industry's lobbying trade association argues that allowing the imports presents "significant safety risks" and "would yield little to no savings for American consumers," per Politico.
The suit singles out opposition to a rule set by the Department of Health and Human Services and the Food and Drug Administration that allows states to import eligible prescription drugs. For the rule to be implemented, states must receive permission from the FDA.
The Biden administration is arguing that since the FDA has not given such authorization to any state, the rule has yet to be implemented and the pharmaceutical industry "is acting too soon with its legal challenge," Politico writes.
Flashback: Florida Gov. Ron DeSantis (R) in 2019 signed a bill that created a pathway to allow the state to import Canadian drugs, claiming that it could save more than $150 million a year.
The Trump administration also allowed states to apply for federal permission to import prescription drugs from Canada.
Go deeper