Missed deadlines hint at long congressional summer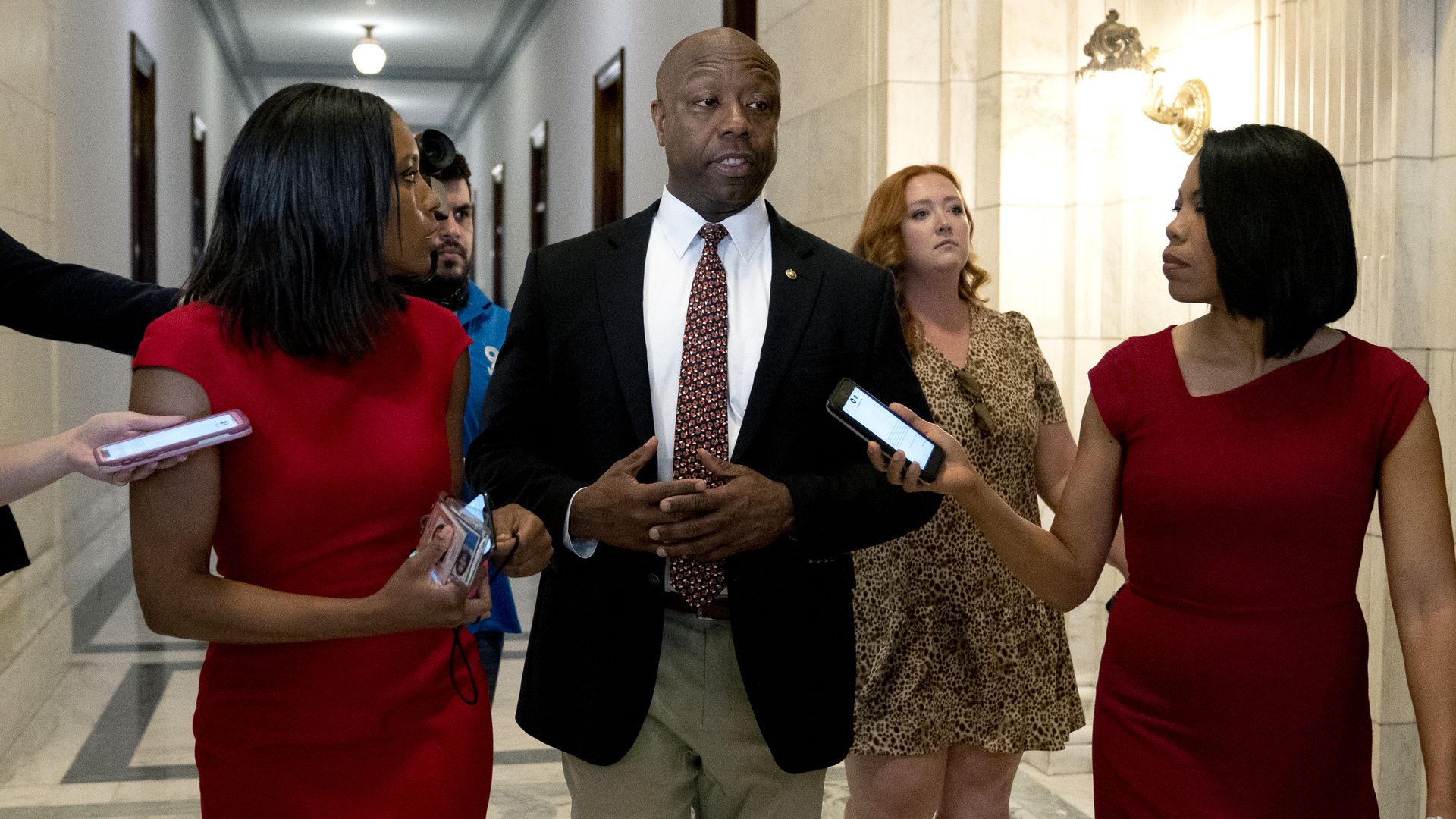 Deadlines are hard to keep in a 50-50 Senate.
Driving the news: Members are gearing up to leave town Friday for a weeklong recess, having missed nearly every deadline they set for some of President Biden's biggest legislative priorities. The chamber's precarious balance of power is a big reason.
The state of play: The White House had wanted substantive proposals on police reform and infrastructure completed by the Memorial Day holiday weekend.
Infrastructure: Democrats and Republicans still seem as far apart as ever on a bipartisan infrastructure bill, despite some GOP senators sending a new counteroffer to the White House on Thursday.
The two sides still don't even agree on the definition of infrastructure — with Republicans seeking to limit it to "hard" infrastructure, such as improving roads, ports and bridges, while the White House includes big increases for climate initiatives and child care.
Police reform: During his joint address to Congress, Biden set a goal of completing police reform legislation by Wednesday — the one-year mark since George Floyd's death.
With that deadline now in the rearview mirror, top congressional negotiators are saying — as Sen. Tim Scott (R-S.C.) put it — it's "June or bust" to get it done.
Jan. 6 commission: While it looks like the Senate could still vote at some point Thursday night on whether to set up a 9/11-style commission to investigate the Capitol insurrection, the measure is likely to fail, bringing lawmakers back to square one on how to move forward.
House Speaker Nancy Pelosi (D-Calif.) has several options she can invoke on her own, including setting up a select commission — but it almost certainly won't be bipartisan.
Schumer's China bill: Senate Majority Leader Chuck Schumer (D-N.Y.) was supposed to get his vote on his China-focused global competition bill before senators jet out of town for recess, but both parties are still haggling over final details.
"It's a big mess right now," Sen. John Thune (R-S.D.) told reporters in the Capitol on Thursday night.
Even this bipartisan measure — which has heavy GOP input — was not without its own drama.
The bill has been held up for hours by Republicans who want to continue debating it. But Schumer is trying to force their hands.
Many lawmakers were hoping it would pass, so they could point to the bill as proof they're actually getting things done in D.C. and can reach across the aisle.
The bottom line: With Memorial Day marking the unofficial start of summer, lawmakers have a lot of required legislating left before their typical August recess.
If this run-up to recess has shown anything, it's that reaching quick resolutions may be aspirational rather than achievable — unless Democrats decide to go it alone and try to force bills into law.
"We're going to have to close this down soon," Biden said Thursday when asked about the ongoing infrastructure negotiations.
Go deeper