Senate's sweeping China competition bill seeks to tackle chip shortage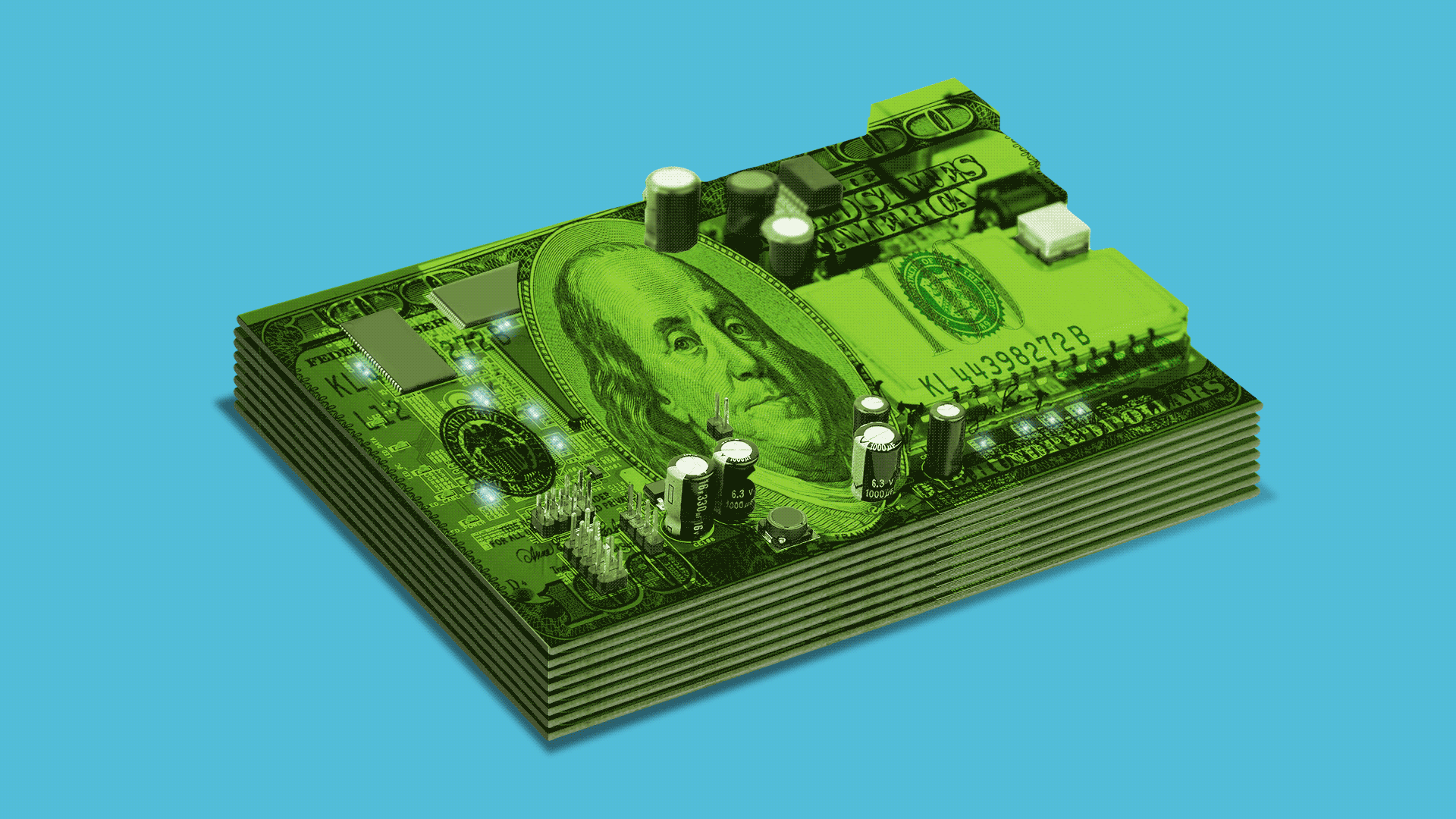 Elements of the bipartisan U.S. Innovation and Competition Act, a sweeping China-related package that could be approved by the Senate as soon as Friday, could help address the chip shortage in the form of an emergency appropriation.
Why it matters: Production of everything from electronics and appliances to cars has been slowed down because of the shortage, which is expected to last until 2023.
Automakers have been hit hardest. The average car needs between 50 and 150 chips.
Ford and GM are temporarily shutting down plants because of the issue.
What they're saying: Commerce Secretary Gina Raimondo points to the shortage as proof that the U.S. needs to increase its chip-making capacity.
"We are going to get it done. There's no option," she told CNBC on Tuesday. 
The Senate is currently working through compromises on the legislation, which would provide $52 billion for semiconductor manufacturing.
The bill is meant to boost U.S. competitiveness against China, in areas like 5G and AI.
The big picture: There's private sector interest in improving the American semiconductor sector.
A recent McKinsey report points to boosting U.S. chip manufacturing as a way to make the country's manufacturing sector more competitive, supporting the premise of the bill as well as President Biden's American Jobs Plan.
What to watch: Factories are also facing a shortage of workers. This could further delay the return to pre-pandemic manufacturing capacity — and push industries toward more automation.
Go deeper