The future of concerts is hybrid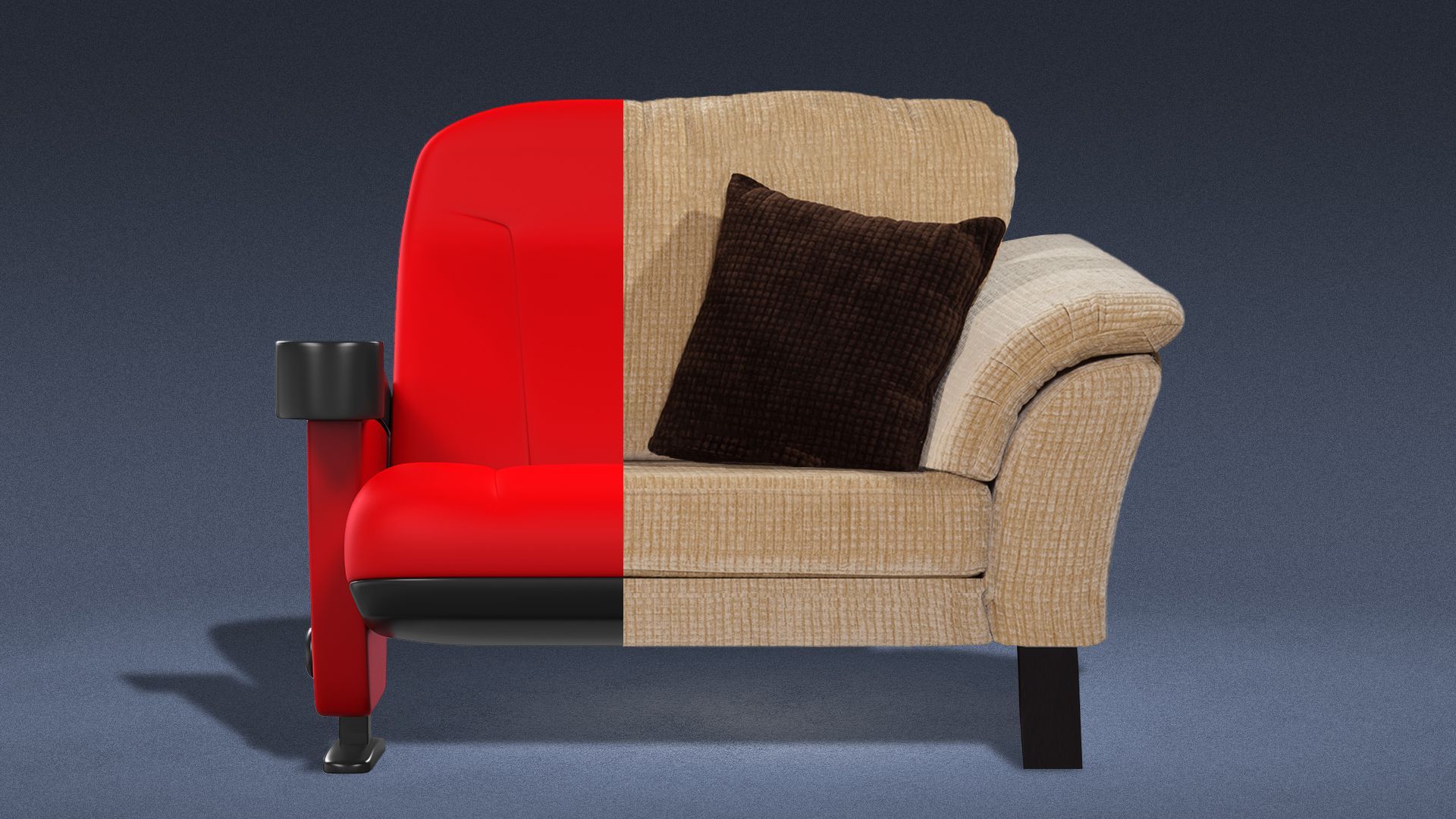 The new cheap seats for the show are in your own home.
The big picture: It's not just hybrid workplaces or schools. In the post-pandemic world, we'll have hybrid performances, too.
What's happening: Over the past year, musicians, comedians and other performers have had to get creative as the pandemic forced cancellations of their live, in-person shows, turning to online entertainment that has worked better than expected.
Why it matters: Even as more and more Americans are getting vaccinated, many are still wary of attending large, in-person gatherings like concerts. Just 33% of Americans say they'd be comfortable going to an indoor concert after the pandemic, per a recent Performance Research survey.
For those who want to wait a bit before entering an arena again — and for those who want to hear the live music but don't want to deal with crazy expensive tickets and long lines — the at-home option could be a great solution.
These virtual experiences are no small affair. Pop star Dua Lipa put on a virtual concert in November 2020 that cost $1.5 million and took five months of prep, reports Rolling Stone. The concert drew 5 million viewers — more than 20 times more people than the biggest live show in history.
And virtual shows can even build the hype for in-person ones. Concert tickets for Dua Lipa's tour spiked 70% after her livestreamed concert, per Rolling Stone.
The bottom line: Tickets for in-person shows are selling rapidly now as Americans are eager to celebrate the end of a long year and a half at home.
But look for virtual show production to become a growing part of the entertainment economy as the pandemic's lessons extend into the post-COVID world.
Go deeper