Senate confirms Eric Lander as Biden's science adviser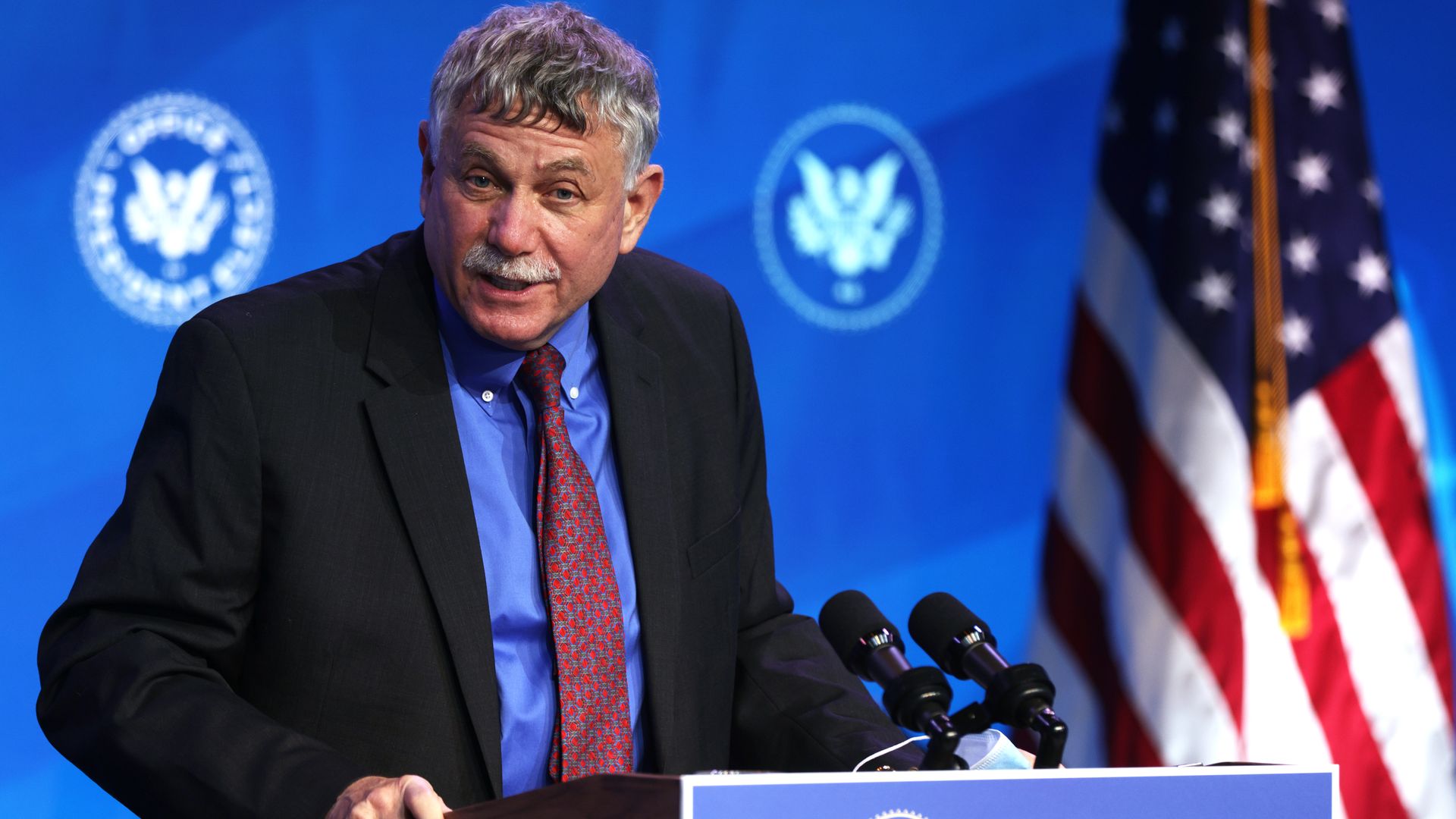 The Senate confirmed Eric Lander via voice vote on Friday to serve as President Biden's science adviser and director of the Office of Science and Technology Policy, a top White House science post that Biden raised to Cabinet-level earlier this year.
Why it matters: Lander, whose confirmation was in part delayed from questions about his past meetings with convicted sex offender Jeffrey Epstein, was Biden's only unconfirmed Cabinet appointment.
Context: Lander, a mathematician and geneticist, met Epstein at what he told BuzzFeed News was "an informal sandwich lunch" to "talk science with various people."
He told BuzzFeed in 2019 that he "had no relationship with Epstein" and that he learned about the financier's "more sordid history" after the meeting.
The big picture: The White House told Axios in February that Lander will have to refrain from working on coronavirus vaccine policy until he divests as much as $1 million of stock in BioNTech, which developed a vaccine with Pfizer.
In a January letter, Biden asked Lander to "refresh and reinvigorate our national science and technology strategy to set us on a strong course for the next 75 years," Axios' Alison Snyder reports.
Biden posed five questions to Lander, including what lessons from the pandemic can be applied to other areas of public health, how science and technology advances can be used to address climate change, and how to protect the "long-term health of science and technology" in the U.S.
Go deeper