Biden to name Rufus Gifford as his first political ambassador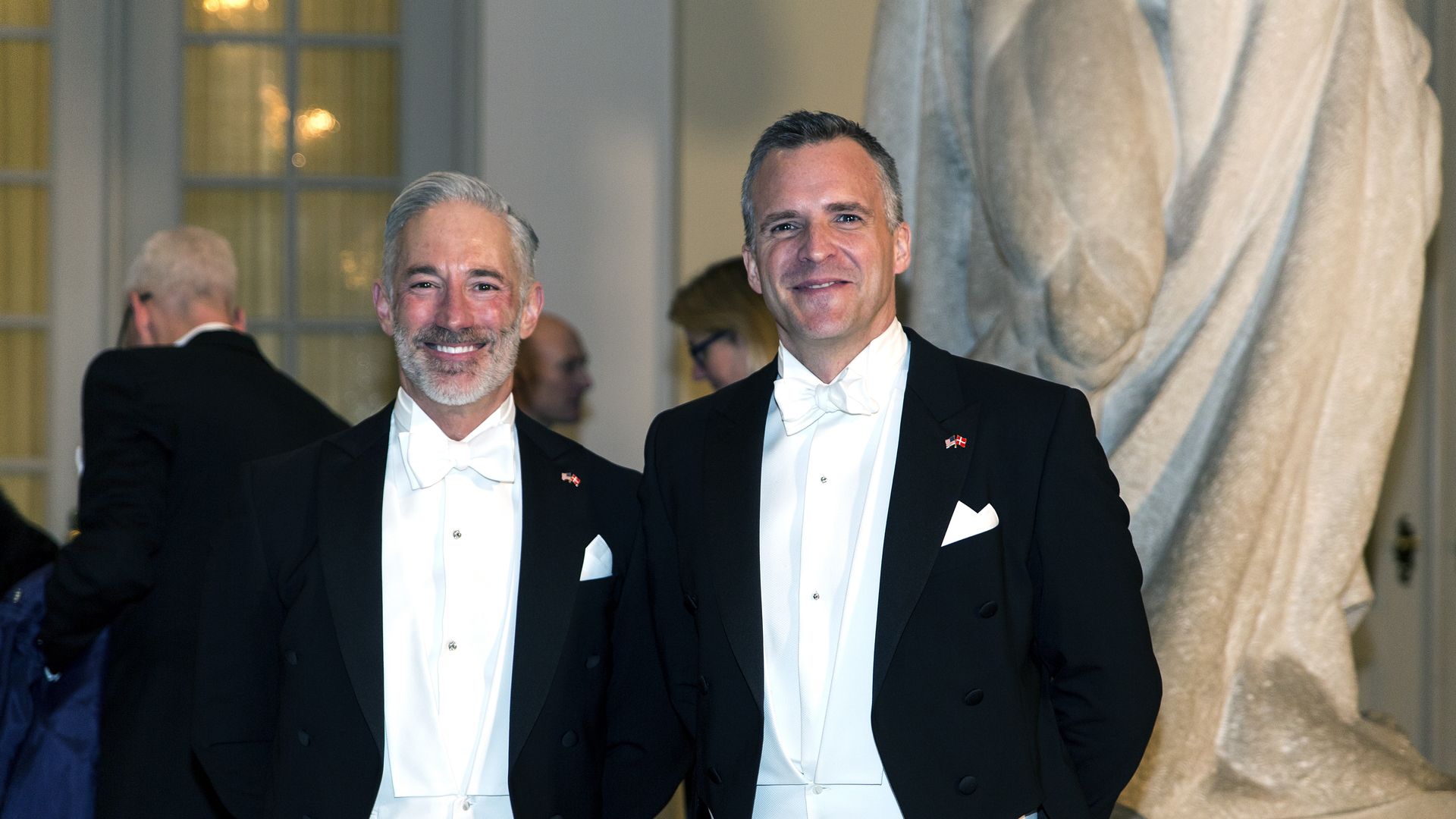 President Joe Biden will announce Friday that he's nominating Rufus Gifford, former ambassador to Denmark, as his chief of protocol at the State Department, Politico first reported and Axios has confirmed.
Why it matters: The position, which holds an ambassadorial rank, will mark Biden's first ambassador announcement outside of the career foreign service, with more names expected as early as next week.
The chief of protocol helps to plan the president's travel abroad and coordinates visits of foreign leaders to the United States to showcase American traditions, cultures and institutions.
Gifford, 46, whose expected appointment was reported by Axios in January, was a deputy campaign manager for Biden. He achieved celebrity status in Denmark, where he married his husband, Stephen DeVincent, in Copenhagen's city hall.
What's next: Biden will name Kathleen Miller as his nominee for Pentagon comptroller, a person familiar with the matter tells Axios.
The big picture: Donors and political allies have been waiting for Biden to start making ambassadorial announcements for months, with some frustration building among donors.
Many of them have been angling for prized positions in European capitals, which come with a resplendent residence, a busy social calendar — and, in the case of Rome, a wine cellar in the city's catacombs.
Biden plans to pluck roughly 30% of his ambassadors from outside the career foreign service, and he'll draw heavily on political allies, as opposed to pure big-dollar donors.
Former Chicago Mayor Rahm Emanuel is in line for Japan, L.A. Mayor Eric Garcetti will be nominated for India, and Tom Nides, a Democratic expert and former deputy secretary of state, is heading to Israel.
Nick Burns, a career foreign services officer, who served both Republican and Democratic presidents as an ambassador, is expected to be named for China.
Go deeper