Clay Travis and Buck Sexton to take over Rush Limbaugh's radio show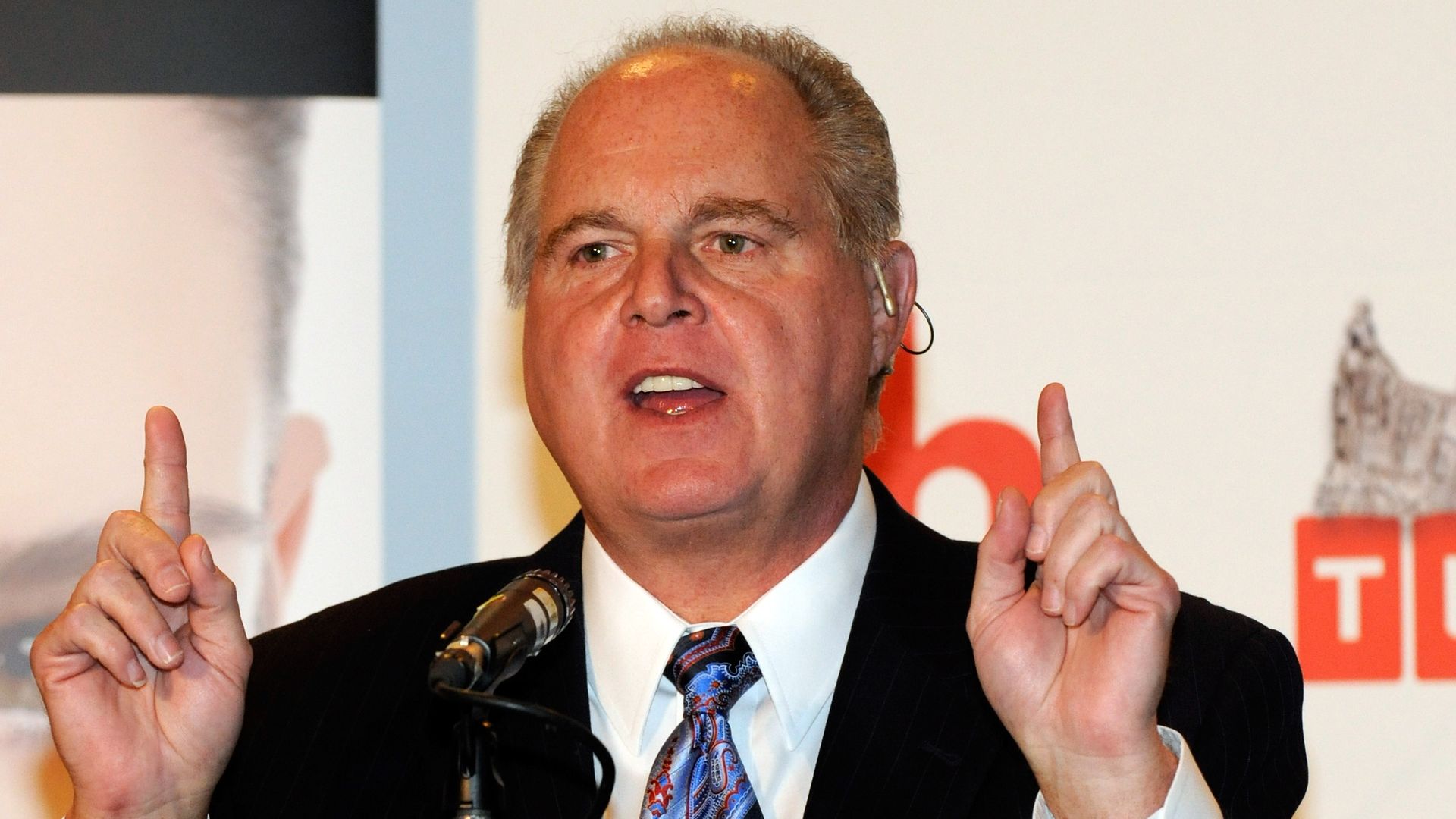 The late Rush Limbaugh's radio show on Premiere Networks is slated to be taken over by sports journalist Clay Travis and radio host and political commentator Buck Sexton, according to The Wall Street Journal.
Why it matters: Premiere Networks is hoping that the duo will lure younger audiences to the show. Travis is 42, and Sexton is 39.
Between the lines: Premiere Networks debated for months how they would fill the role.
Many other big conservative radio names are already signed to rival networks. Dan Bongino joined Cumulus' Westwood One in March. Dana Loesch has been with Radio America for years.
The network has been playing reruns of the show with guest hosts until now.
The big picture: The sought after, three-hour time slot is home to a massive audience cultivated by Limbaugh for years, leaving Travis and Sexton with large shoes to fill.
Limbaugh, on average, would reach up to 15 million listeners weekly.
Premiere Networks' noon-3:00 p.m. time slot is distributed on roughly 600 radio stations across the country, giving the show a significantly wider distribution footprint than its rivals at networks like Westwood One and Radio America.
But radio stations around the county may chose to air other programs at that time slot, now that it's clear who will be hosting the show.
What they're saying: "We're not going to replace Rush Limbaugh, we're going to have an evolution of the show with fresh voices—those that grew up on Rush and admired him," President of Premiere Networks, Julie Talbott told the Wall Street Journal.
In a statement to the Journal, Sexton said, "The most dominant talk radio hosts have been from one generation; Clay and I represent the next phase. We're going to bring the perspective of two guys who see a country they're deeply worried about, and a massive audience that needs people who will speak for them."
Of note: Travis is a sports journalist and entrepreneur who recently sold his popular website, The Outkick, to Fox Corporation, the parent company to Fox News.
Sexton is a popular conservative radio host who frequently appears on Fox News.
Go deeper: The rush to replace Rush
Go deeper