Exclusive: Veteran BBC anchor Katty Kay joins Ozy Media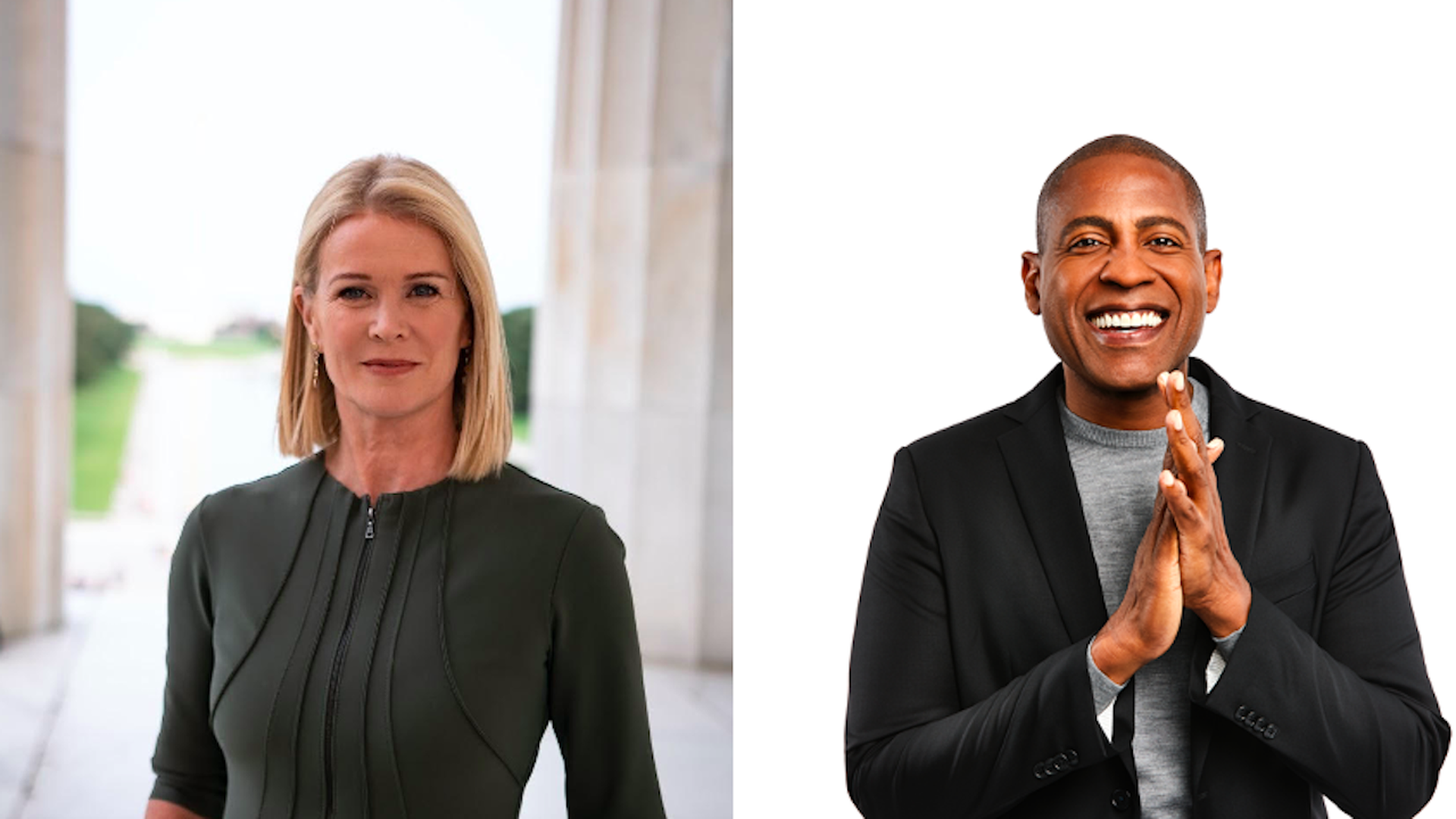 Longtime BBC News anchor and correspondent Katty Kay is leaving her post to become senior editor and executive producer, of OZY Media, the digital-first media and entertainment company founded in 2013 by CEO Carlos Watson.
Why it matters: Kay will bring decades of global editorial experience to OZY, which produces dozens of TV shows, podcasts and documentaries across an array of genres.
"OZY has always been global, since the very beginning," Watson says. "I hope that focus only deepens upon Katty's arrival."
Details: Kay and Watson launched a podcast together in September called "When Katty met Carlos," which inspired the duo to make their partnership more permanent.
"I've never found a reason to leave the BBC," Kay said in an interview with Axios. "It took a really special place to get me to leave a special place."
Kay, who's spent the majority of her career working for a broadcast network, says she looks forward to learning more about streaming at OZY.
"It's not an industry I know very much about I'm going to learn a lot which is really important to me."
Between the lines: Amid her streaming foray, Kay will get to explore new shows — ones that are very different from traditional broadcast formats.
Watson notes that he and Kay are exploring a collaborative show on Gen-Z.
Kay says she looks forward to telling stories through new genres, like cooking and travel. She also says she looks forward to expanding on other formats, like documentaries, podcasts and events.
The duo clearly has a very strong rapport. When Kay noted she was nervous, Watson was quick to note in a lighthearted response, "Talented people, when they're nervous, get even more creative."
The big picture: Kay's hiring comes as OZY's business has begun to hit its stride.
The company brought in $50 million in revenue last year, helping it hit profitability for the first time in its 7-year history. Its annual OZY Fest global event had 1 million participants across dozens of countries.
OZY plans to produce four new shows in coming months, including a program on migrant family separation movie called "Torn" for Lifetime.
Kay, who starts officially on June 28, will begin filming new shows this fall.
The bottom line: "I think we're in a moment of great change and flux, and it's been accelerated by changes due to COVID," Kay says. "But it's opened us up to what is possible. It's a moment to spread our wings."
"Mostly, I think we're going to have fun," she says.
Go deeper