Report: Suburbs' arrest rates surpass urban cities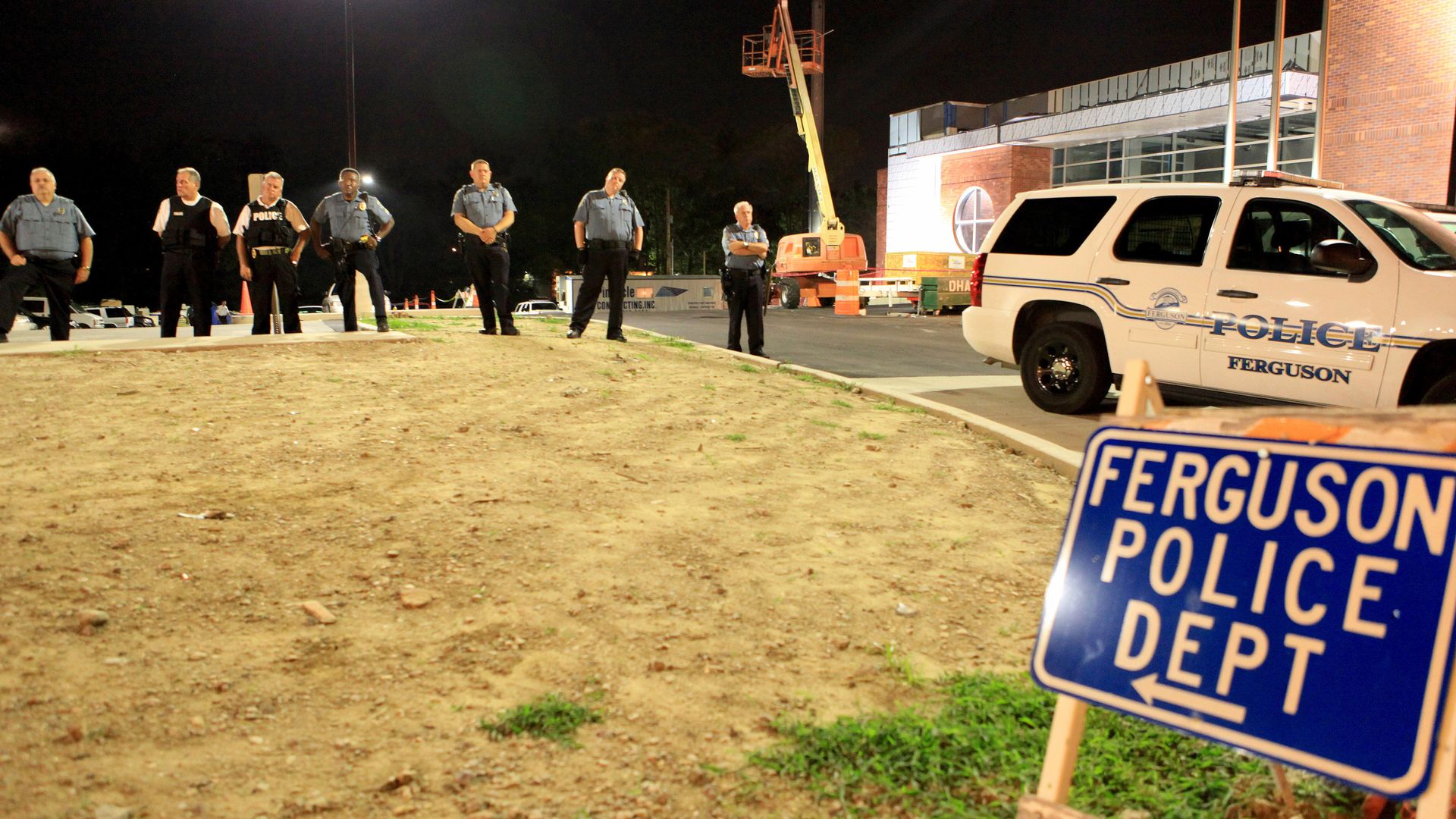 Suburban cities saw a higher arrest rate than urban cities, despite having substantially fewer violent crime arrests, according to a new finding from a policy group that monitors criminal justice and racial disparities.
Why it matters: The findings released Wednesday by the Vera Institute of Justice suggest suburban cities are making less progress around policing while bigger cities adopt reforms.
By the numbers: In 2016, for the first time in U.S. history, arrest rates in suburban cities were higher than those in principal cities (with populations greater than 50,000), the Vera Institute of Justice's interactive Arrest Trends tool revealed.
Since 200o, the number of arrests of both Black and white people in principal cities dropped substantially—by more than 35% each, the organization found.
But in suburban areas during the same period, the number of arrests of white people dropped by nearly 24% while arrests of Black people increased by 2.6%.
Nationally, Black people are arrested at more than twice the rate of white people.
Over the past 20 years, the United States has seen a 20% decrease in the overall arrest rate, lower rates of racial disparities in arrests, and lower youth arrest rates.
Between the lines: It appears the worsening racial inequity in arrests in suburban cities is being driven by disproportionate arrests of Black people for less serious offenses.
The difference between police treatment of Black people and white people in suburban cities continues to worsen just as suburbs become more diverse with a growing Black and Latino middle class.
But suburban cities are slower to diversify police departments like larger cities where Black and Latinos are more politically organized.
Don't forget: The 2014 police shooting death of Michael Brown that sparked the Black Lives Matter movement took place in Ferguson, Mo., a St. Louis suburb of around 20,000 people.
The April fatal shooting of Daunte Wright, a 20-year-old Black man, occurred in Brooklyn Center, Minn., a Minneapolis suburb of 30,000.
Go deeper