Why Satya Nadella isn't moving fast and breaking things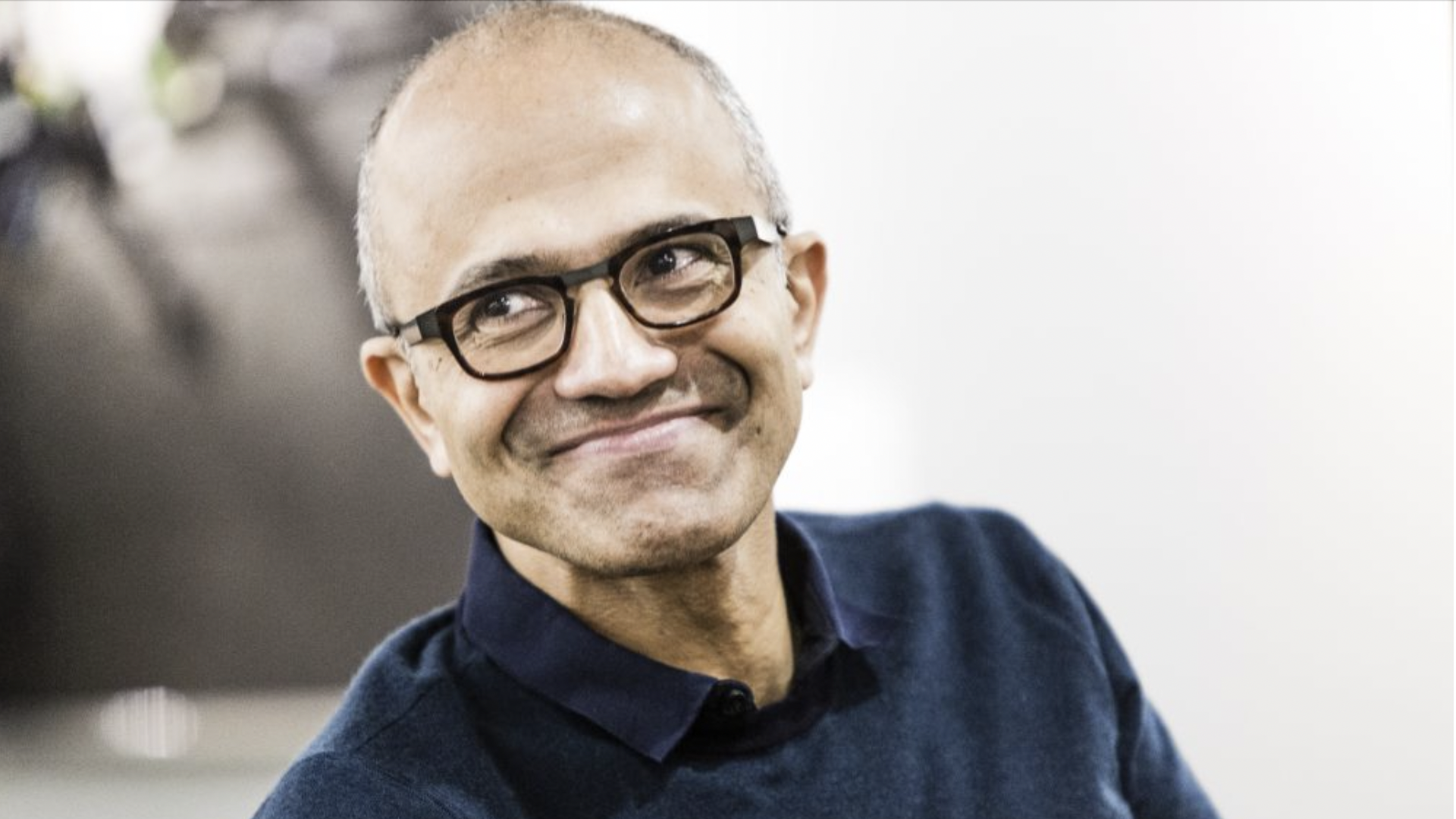 Critics argue that the impact of technology has grown so large that society can't afford for companies to release products just because they can, without fully anticipating issues like privacy and security. Microsoft CEO Satya Nadella couldn't agree more.
What they're saying: "Tech is becoming so pervasive in our lives, in our society and our economy, that when it breaks, it's not just about any one tech breaking or one company breaking," Nadella said in an exclusive interview with Axios. "It impacts us all."
Whether it is security or AI ethics, Nadella said the industry needs to be more proactive about anticipating malicious uses of the technology they develop.
"You can't, as a tech provider, platform creator, say, hey, I'll scale this and then worry about the unintended consequences," Nadella said. "That's just not going to be acceptable in society, first. And then regulation, of course, ultimately will catch up."
Between the lines: Nadella also said that where once it was Microsoft that may have lacked for competition, now it is other companies that merit close antitrust scrutiny.
"I think it's pretty self-evident, right? I mean, when you look at, broadly, what is happening in the advertising space, what's happening in certain platforms and the restrictions on those platforms, I think it's clear as day where there is competition and where there isn't."
My thought bubble: Nadella didn't name names, but if I were Tim Cook or Sundar Pichai, I'd take his comments personally.
The big picture: Microsoft, of course, learned all this the hard way.
In the early 2000s it paused work on all its projects to bolster security after its products fell prey to a wave of viruses.
Around the same time, it became more restrained in its business practices after a decade spent fighting antitrust battles in the U.S. and Europe.
"There used to be a boss I worked for who said, hey, you should never make the same mistake twice," Nadella said. "And I think it's a good thing for us, as individual companies and as an industry. You can't say, hey, I'm making the same mistake again and again and at greater scale. That just is not good."
Go deeper