Gaza conflict brings Sisi in from the cold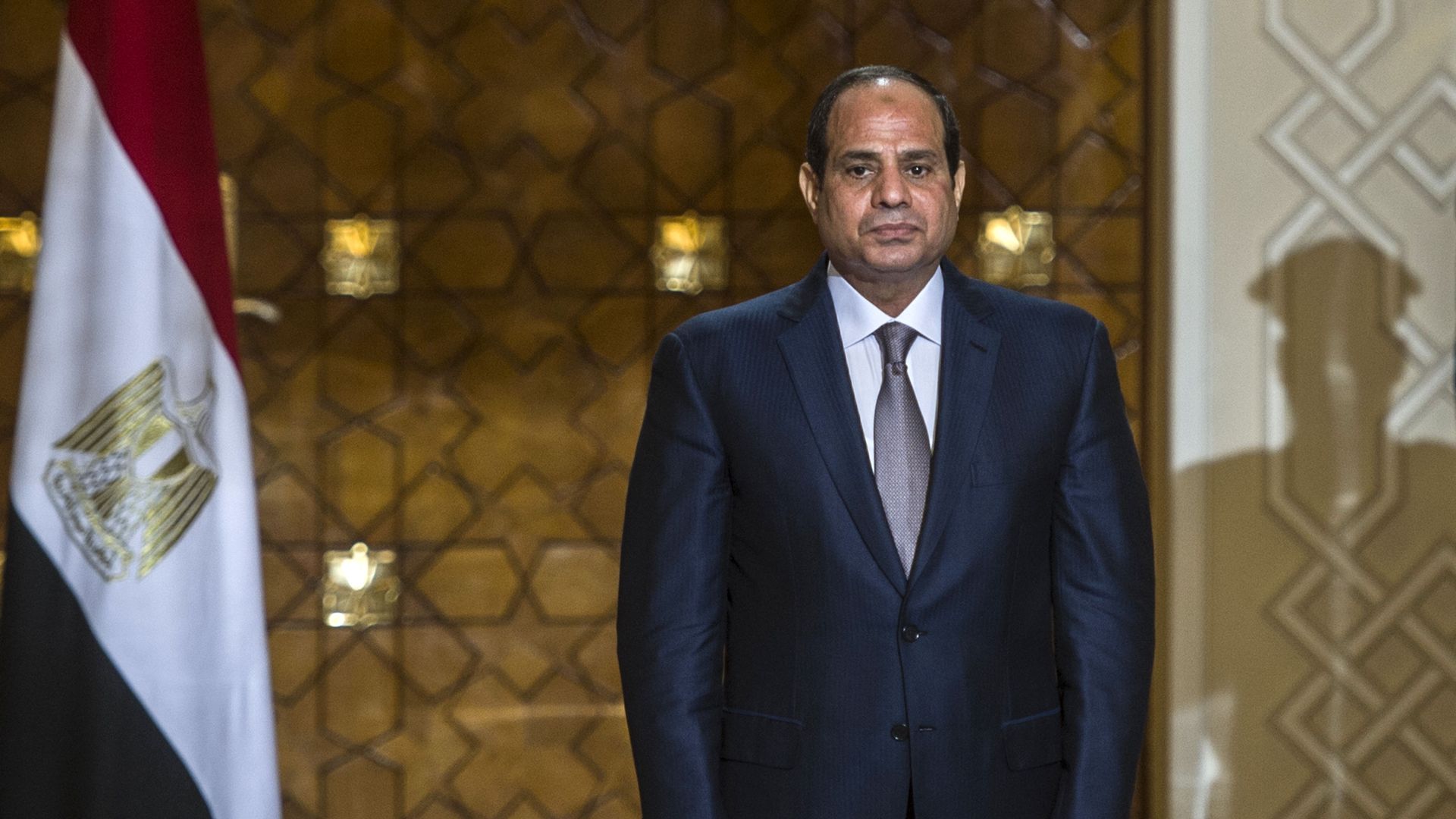 The conflict in Gaza gave Egyptian President Abdel Fattah al-Sisi a leading regional role and made him a key partner for the Biden administration in the region.
Why it matters: While Sisi was Donald Trump's "favorite dictator," President Biden signaled during the campaign that he would push strongmen like Sisi on human rights, and the new administration hardly engaged with Egypt after taking office.
Behind the scenes: The first call between Secretary of State Tony Blinken and Egyptian Foreign Minister Sameh Shoukry was tough, and the State Department's terse readout focused on human rights.
So cold were the initial interactions that Israeli defense officials lobbied their U.S. counterparts not to put too much pressure on Egypt due to its importance in regional security.
But early into the Gaza conflict, the White House realized Egypt was the only player who could mediate a ceasefire, U.S. officials tell me.
That conclusion led to calls between national security adviser Jake Sullivan and Egyptian intelligence chief Abbas Kamel, as well as Blinken and Shoukry.
Eventually, it led Biden to place his first call as president to Sisi, who assured the U.S. president that Egypt could ensure Hamas stopped firing if Israel adopted the ceasefire.
On Monday, Biden called Sisi again to thank him for his efforts to broker the ceasefire.
The White House said Biden and Sisi also consulted on the rebuilding process for Gaza (though there was a reference to human rights at the end of the statement).
Blinken today became the first member of Biden's Cabinet to visit Cairo, meeting Sisi and Shoukry.
What's next: During his trip to the region, Blinken has said repeatedly that Egypt will have a key role in the Gaza reconstruction efforts.
Go deeper: How Biden handled the Gaza crisis
Go deeper