The #MeToo fallout at Ubisoft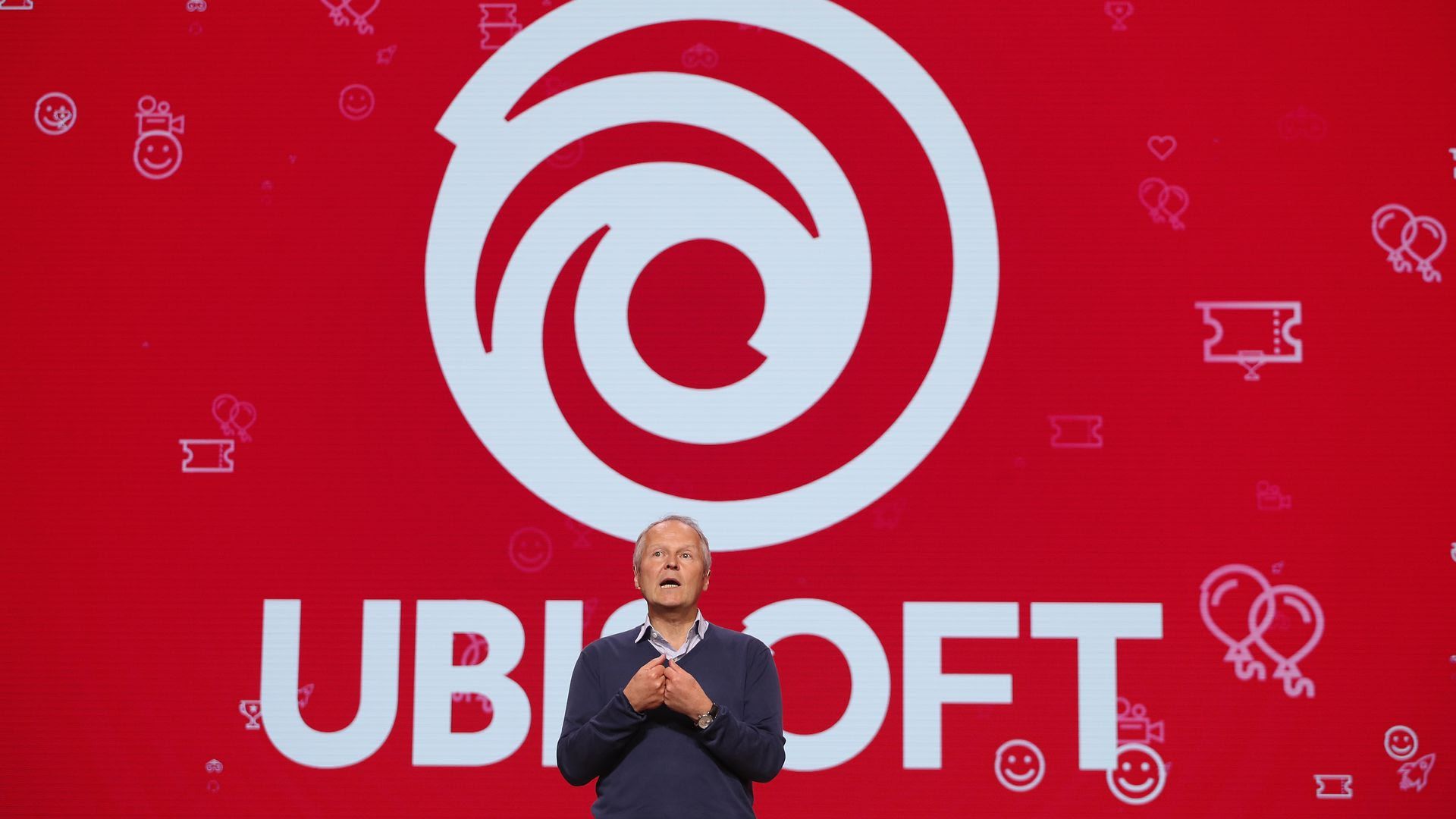 Ubisoft CEO Yves Guillemot claims "considerable progress" has been made in the past year, following a summer of harassment and misconduct allegations against some of the "Assassin's Creed" publisher's top figures.
The big picture: Guillemot's announcement comes just weeks after French publication Le Télégramme reported that the company's initiatives so far have been minimal.
Several men accused of harassment remain with the company.
Ubisoft's internal promotion of Bio Jade Adam Granger to VP of editorial appears to be the only replacement for a trio of men who departed from the company's most senior creative group following accusations of misconduct.
Upset fans then began speaking up online under the #HoldUbisoftAccountable tag on Twitter, including boycotting through no longer streaming Ubisoft games or buying their products.
In the blog, Guillemot mentions several external executive hires from the past year.
This includes a new chief people officer, a board of directors member, a head of workplace culture, and a new role for VP of global diversity and inclusion.
"Management — myself included — have a responsibility to act as role models and be exemplary for our teams," Guillemot said.
Ubisoft has already spoken about some of the initiatives included in Guillemot's post, including investigations led by independent third parties and changes to internal policies and anonymous reporting tools.
According to Guillemot, 14,000 employees participated in group-wide assessments, which includes an anonymous questionnaire.
2,000 employees took part in focus groups and listening sessions.
But some current and former employees tell Axios they don't feel enough has been done and are suspicious of some of the new senior hires worked for Uber during that company's own workplace issues.
Flashback: Widespread allegations of misconduct across several Ubisoft studios spread last summer, leading to dozens of internal investigations.
What they're saying: Internal response to Ubisoft's latest accounting of itself has been more muted. Company message boards lit up with frustration months ago, but the grumbling is now more subdued.
"This has been going on so long and the response from leadership has been so lackluster that it's just easier to not engage," a current Ubisoft developer told Axios.
Go deeper