FBI investigating death threat and package sent to Rand Paul's home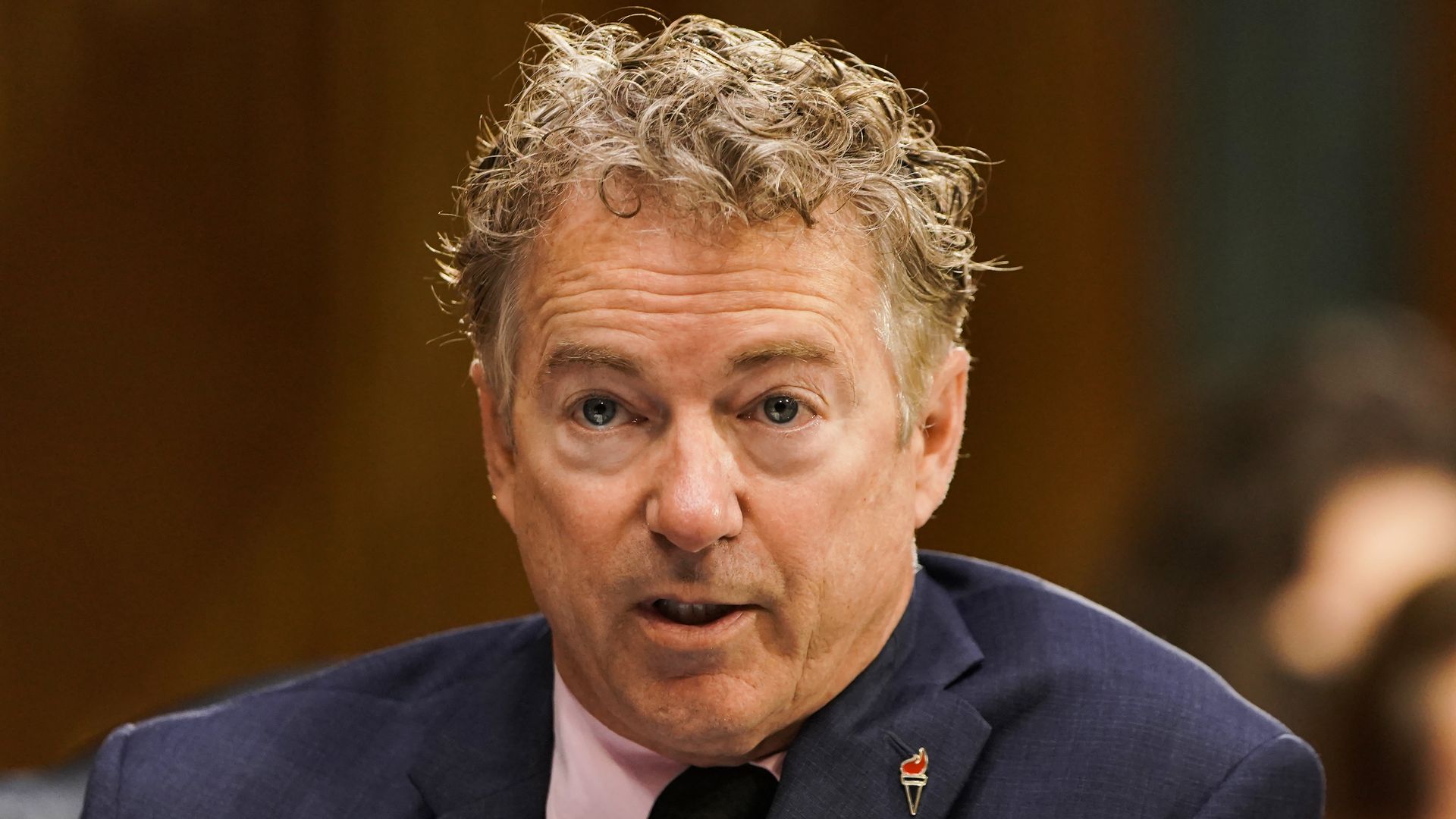 The FBI and Capitol Police are investigating a suspicious package containing white powder that was sent to Republican Sen. Rand Paul's home in Bowling Green, Kentucky, Monday Politico first reported.
Driving the news: Also in the large envelope was an image containing a death threat, Paul's spokesperson Sergio Gor confirmed in an email to Axios.
Fox News obtained an image of the threat featuring Paul in bandages after his former neighbor Rene Boucher broke the senator's ribs in a 2017 attack.
"I'll finish what your neighbor started you motherf--ker," the threat states.
It's not yet known who sent the large envelope, but Paul tweeted that he takes "these threats immensely seriously."
What he's saying: "As a repeated target of violence, it is reprehensible that Twitter allows C-list celebrities to encourage violence against me and my family," Paul said in the Twitter post.
He added in another tweet that he has been "targeted multiple times now."
Context: Paul noted in a statement to Politco, "Just this weekend Richard Marx called for violence against me and now we receive this powder filled letter."
Marx tweeted Sunday: "If I ever meet Rand Paul's neighbor I'm going to hug him and buy him as many drinks as he can consume."
Paul said in a Twitter post Monday night "it is reprehensible that Twitter allows C-list celebrities to advocate for violence against me and my family!"
What they're saying: A Twitter spokesperson declined to comment on Paul's remarks Monday night, but said in an emailed statement that a review found Marx's tweet was not in violation of the company's policies.
On Tuesday, a spokesperson emailed Axios to say after review the account "was in violation of our glorification of violence policy" and the "account owner is required to remove the Tweet."
Representatives for the FBI, Capitol Police and Marx did not immediately respond to Axios' requests for comment.
Editor's note: This article has been updated with new details throughout.
Go deeper